How Dunzo is changing the face of the logistics industry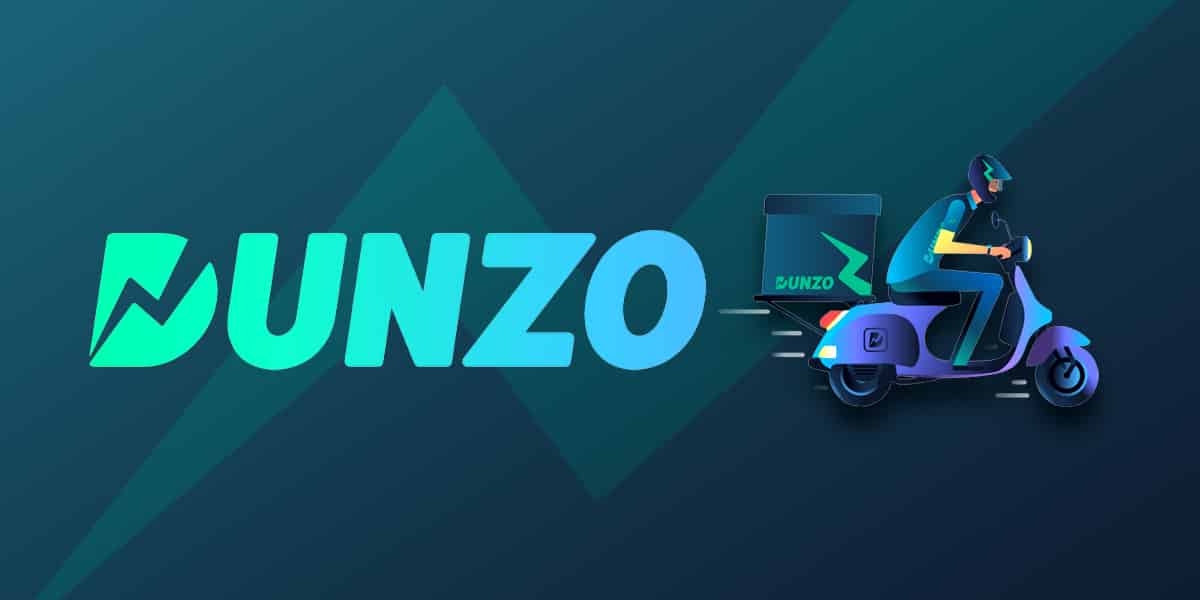 Dunzo is an online business that delivers food and groceries, runs errands, and even does simple pick-up tasks. Here's the story of this growing startup.
Online delivery services have brought about more leisure and excitement into our daily lives. You no longer have the trouble of leaving your home to buy something or taste your favorite food. Thanks to technology, it all comes straight to you. There are various platforms in India that provide the delivery of food, grocery, and more. The trouble is, you need to go searching from app to app for the specific requirements. There may be various shops in your city that have everything you need. It would be difficult to move from one spot to another to collect all that you need. Life has become so busy for us that the simple everyday duties have become so burdensome. So what if there was a single entity that encompasses all these needs?
Dunzo, founded in 2014 by Kabeer Biswas, has become a household brand in Bengaluru, Delhi, Pune, Chennai, Mumbai, Hyderabad, and Jaipur. It connects you with delivery partners that are closest to you, saving you time and effort to get all your essentials. With just a swipe of your finger, you may deliver or pick up products in the shortest time possible. Dunzo functions in a similar capacity to a personal assistant, running errands for you.
Dunzo is based in Bengaluru and also operates a bike taxi service in Gurgaon. Dunzo currently has over one million monthly users on its platform, with a variety of chores performed for its customers using thousands of bikes in major cities. This generates roughly one crore rupees in monthly earnings. Dunzo has seen an increase in client reorders and a decrease in the time it takes to deliver over the years.
Kabeer Biswas is also the founder of Hoppr, a company that he later sold to Hike Messenger, and he relocated to Bangalore when the acquisition went through. For several months, he wandered around the city, looking for something exciting to do. He began to consider a service that functioned as a to-do list that completed the assignment on its own. Dunzo began as a simple WhatsApp group where delivery services could be properly discussed and carried out when the idea for it was conceived. Kabeer was confident in his ability to do the tasks on his own. Through word-of-mouth, it just kept on growing.
The Dunzo app was fully functional by 2016, and orders were pouring in. They entered into a collaboration with many local shops. Even when there were more numbers of requests than the team could handle, Dunzo allowed the users to place multiple orders. One could give a new task in the middle of an already existing order. This customer-friendly service gained them the loyalty and trust of their clients.
Dunzo regulated its business into three streams. They delivered purchases that included anything from food items to small commodities, and also helped in delivering other parcels to a given location. The third aspect covered repairing household appliances or running small errands.
Another major challenge the business faced was obtaining sufficient finances to continue the operation. They were unable to secure funding until Google invested in the company, after which they were able to reach a larger audience. They also had the freedom to offer customers additional discounts and deals. Over time, Dunzo increased its focus on the food and delivery business while foregoing other business verticals, even if it meant increased competition.
With India's delivery services market a hot commodity right now, Dunzo can only grow from strength to strength in times to come.