The amazing strategy used by Maggi that helped it re-enter India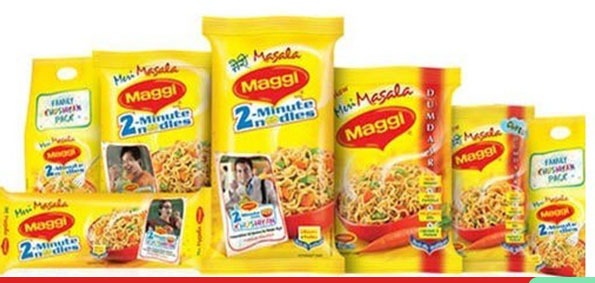 Few brands are lucky to gain household renown across a nation, and Maggi is one of them. Their 2-minute noodles (that never really does get made in 2 minutes, but that's a different matter entirely) are instantly recognisable. Maggi has always been a go-to, anytime 'special meal,' dangled in front of us as a reward for doing homework on time, cleaning our rooms, or even a quick snack for adults. Everyone knows how to make Maggi and swears by it, but when we think of home, we think of our mothers making it for us as a reward, since everyone gives it a distinct twist of their own.
The real credit goes to Maggi's campaign team for pushing all the right buttons and ensuring its presence in every household. Their strategy when it comes to television advertisements or even stills are so apt that when we see it, we can almost feel and taste the piping hot masala-filled noodles.
Maggi may have been purchased by Nestle in 1947, but it continues to dominate the market on its own, unofficially. As is typical of viral news, it suffered a major setback when above-acceptable MSG levels were detected in it in June 2015, prompting additional testing in Kolkata. Following this, Maggi was pulled from the counters of every store, supermarket, and 'thela shop' in the country, much to the disappointment of millions of people. People were forced to shift to other, less popular noodles as the internet burst with Maggi-smuggling memes, only to have some of them taken away for testing as well.
Five dreary months later, the people of India woke up to the news that Maggi was going to make its comeback into society and everyone was ready to battle it out for the first few packets. Today, Maggi has almost got back its pre-ban market share, and continues to be right at the top of the packeted food chain. How did it manage to come back from such bad press and attain its former reputation?
Using the nostalgia factor
To attract people, Maggi has long used family-oriented ads. The majority of the commercials feature mothers surprising their children with their favourite two-minute noodles, with a plot including the child having a hard day at school or the child growing up and using the mother's secret Maggi recipe to remind her that she still needs her.
In either case, the narrative revolving around the mother-child combination resonates with customers, who subsequently begin to unconsciously notice the product's family value. Naturally, the first ad following the Maggi relaunch featured a mother reminiscing about her child's first encounter with his favourite noodles, adding to the emotional value of the customers right there.
In a fast-moving FMCG market, when products can be commoditised all too easily, breaking the mould and becoming the product of choice takes some doing. Maggi has managed to attain that niche status for a wide range of consumers, making it a fascinating study in not just how to brand or market a product, but also rebound from a crisis scenario with aplomb.