PharmEasy's IPO just what the doctor ordered for investors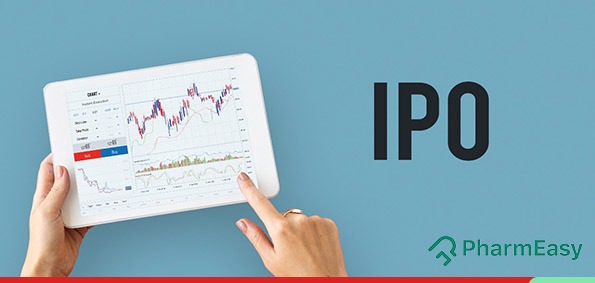 PharmEasy is preparing to go public in an Initial Public Offering (IPO) after API Holdings' online pharmacy filed a Draft Red Herring Prospectus (DRHP) with the market regulator Securities and Exchange Board of India (SEBI).
The corporation will raise this money through a new issue, and none of its current shareholders will sell their shares. In conjunction with the issue's bankers, PharmEasy may contemplate a private placement of up to ₹1,250 crore. The size of the new issue will be reduced if this placement is accomplished.
The profits from the IPO would be used to prepay or repay PharmEasy's ₹1,929 crore debts, according to the DRHP. To fund organic growth initiatives, the business plans to invest ₹1,259 crore.
It has also set aside ₹1,500 crore for inorganic and organic growth efforts. In order to expand its business, PharmEasy has already acquired three significant acquisitions this year. Competitor Medlife, publicly traded diagnostics company Thyrocare, and cloud-based hospital supply chain management startup Aknamed are among them.
The seven-year-old startup has raised over a billion dollars to acquire these businesses and for other growth initiatives, according to business intelligence platform Crunchbase. Naspers is the largest stakeholder in API Holdings, with a shareholding of 12.04%. It is followed by MacRitchie Investments with 10.84%. The company's Co-founder and Chief Executive Siddharth Shah has 1.32% shareholdings in the company.
PharmEasy's consolidated revenue closed ₹2,360 crore in the financial year 2021, which is nearly three times higher than the previous fiscal years. Its net loss has also nearly doubled to ₹641 crore.Most of the company's spending was targeted towards purchase of stock-in-trade, which would increase medicine and medical products PharmEasy sells on its platform. The company spent ₹2,266 crore in this regard, compared to ₹699 crore spent last year.
Another ₹270 crore was spent on employee benefits, which includes salaries and wages, gratuity and more. The company's other expenses — rent, marketing expenses, legal fee and more — also almost doubled ₹481 crore.
It reported a loss of ₹314 crore in the April-June quarter of 2021, as its revenue reached ₹1207 crore.