Apple looks to move the world through its rumored smart car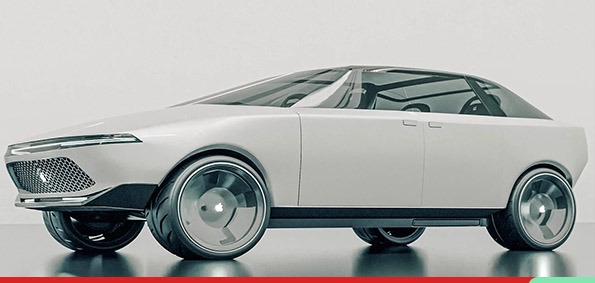 Apple has been rumoured to be working on an electric automobile since at least 2014, but facts regarding the project have remained a closely guarded secret. We may not see the automobiles on the market till 2024, according to a report in 9to5Mac, but UK-based vehicle leasing business Vanarama has utilised Apple's patents to produce a 3D model of what the car would look like. It's important to note that the produced model does not represent the final design of Apple's electric car, but it does offer us an idea of what to expect from one of the company's most significant developments in recent years. For the time being, we can only guess about the Vanarama model, which looks like this.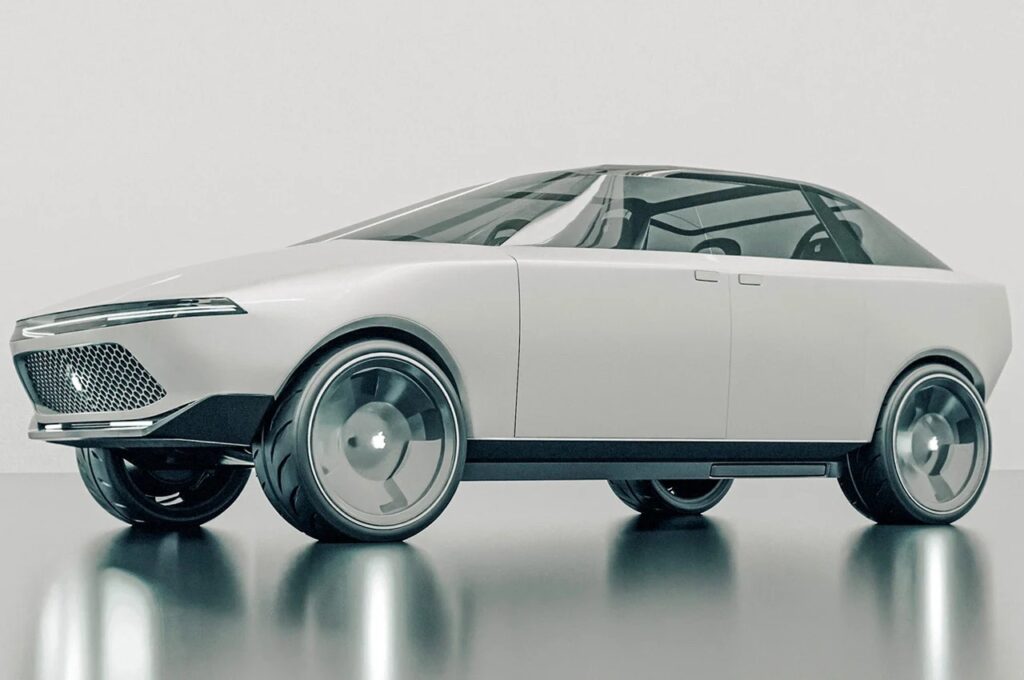 Exterior Design
From the outside, the Apple car render looks somewhat similar to Tesla's boxy Cybertruck, but it is a lot less angular than the Cybertruck. The vehicle has a pillarless structure (according to patent US10309132B1) and has a windshield, windows, and a sunroof. It has adaptable doors with scooped windows (as per patent US10384519B1) that provide increased headroom while boarding.
A mesh-like grill in the front of the car is inspired by the Mac Pro's round vents and features a luminous Apple logo similar to previous generation MacBooks. The car's retractable door handles resemble the iPhone's side buttons. While not based on any patents, Vanarama has styled it to look like a sleek SUV and given it the iPhone 4's frosted white surface.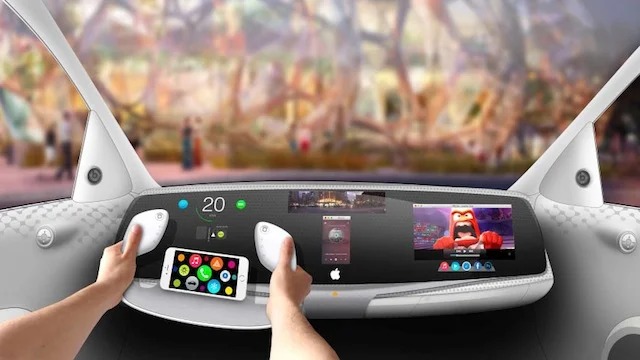 Interior Design
Inside the car, Apple's well-known automated assistant will keep drivers company (as per patent JP2020173835A), and is built into the steering wheel. It also features a customisable dashboard (as per patent EP2581248B1) that allows drivers to control the interiors of the car including the air-conditioning and sound system. A seamless display (as per patent US20200214148A1) runs the length of the dashboard and centre console, devoid of cumbersome corners and borders.
While we may not hear any official news from Apple anytime soon, this 3D model from Vanarama appears to be a futuristic automobile. For the time being, this is all we have to look forward to until Apple makes an announcement.