India sees a new self-made billionaire in Nykaa's Falguni Nayar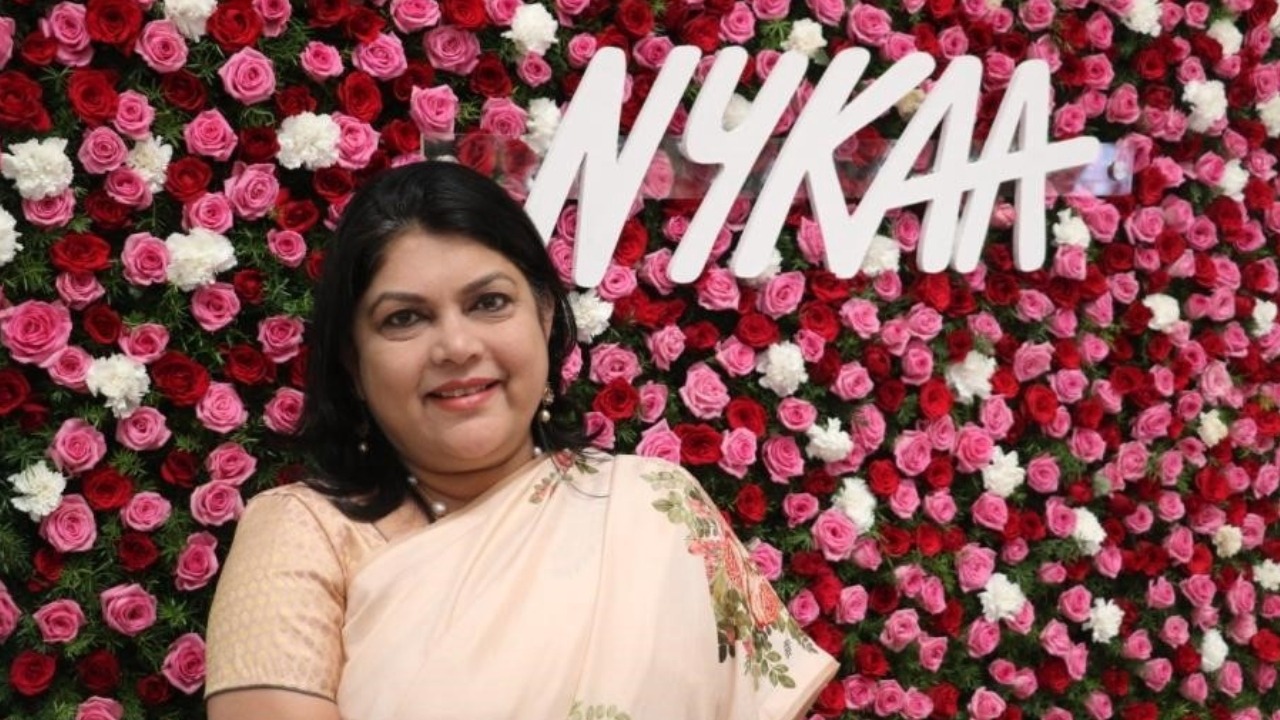 A 58-year-old former investment banker, whose beauty firm made a blockbuster launch on the stock exchange this month, is India's newest billionaire.
FSN E-Commerce Ventures, the owner of Nykaa, a cosmetics e-commerce site, has seen its stock soar since it began trading in Mumbai this week. The stock has more than doubled in value since its issuance, valuing the company at about $14 billion, or eleven times its previous private funding round in 2020. As a result, Founder and CEO Falguni Nayar's net worth has risen to about $7 billion, making her one of the few Indian women to develop and head a digital firm worth more than $1 billion. As a result, she has become the country's newest self-made billionaire.
Nayar founded the company in 2012, at a time when most Indians bought make-up products at local mom-and pop stores, but were warming up to the idea of shopping online.
Nykaa, which means "actress" in Sanskrit, now offers over 4,000 brands on its site. It recorded Rs. 24.5 billion ($330 million) in revenue in the fiscal year ended in March. Nayar studied at the Indian Institute of Management in Ahmedabad, the country's most prestigious business school. She is now India's wealthiest self-made female billionaire, according to Bloomberg.
A good year for billionaires
In 2021, India's billionaires have become wealthier. Many Indians, particularly women at the bottom of the economic ladder, have been forced out of the workforce as a result of the pandemic. The ultra-wealthy in the country, on the other hand, have had a fantastic year.
According to Bloomberg, Mukesh Ambani, head of the enormous company Reliance Industries, is now worth more than $97 billion, up $20 billion from a year ago. Gautam Adani, the creator of the Adani Group, is not far behind him, with a fortune that has risen from less than $30 billion this time last year to almost $85 billion today.
Nykaa isn't the only high-profile public debut this month, either. Payments firm Paytm launched a $2.5 billion IPO, India's largest ever. As the gap between the have and have not's increases, all eyes turn to self-made billionaires such as Nayar for inspiration.