Rolls Royce goes nuclear: All you need to know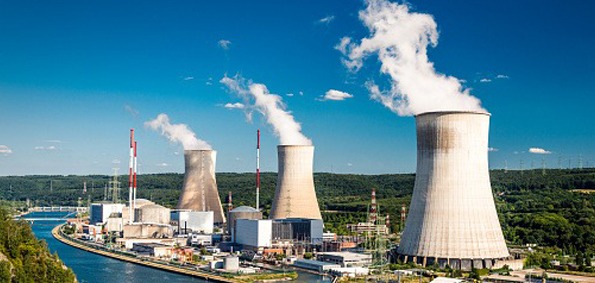 Rolls-Royce has launched plans to construct small, low-cost nuclear reactors to aid in the reduction of carbon emissions in the United Kingdom. The announcement comes as the United Kingdom moves forward with large-scale projects like Hinkley Point C, which will be the country's first new nuclear plant in a generation.
Following a monetary injection of £405 million ($547 million, €473 million), Rolls-Royce has established a new Small Modular Reactor (SMR) division. Because the great majority of manufacture and assembly takes place in a factory before being transported to the site, SMR reactors are significantly less expensive to build than large-scale nuclear plants.
In addition to a £210 million state subsidy, Rolls-Royce, BNF Resources, and Exelon Generation would spend £195 million over three years. With nuclear power, the British government hopes to achieve net-zero carbon emissions by 2050. "Today's announcement is another step toward the government's net-zero strategy's implementation," Rolls said in a statement.
By 2050, the engineering behemoth believes that the new firm will have created up to 40,000 jobs. Kwasi Kwarteng, the UK's Business, and Energy Secretary called it a "once in a lifetime opportunity" to "deploy more low carbon energy."
He claimed the project would "deliver clean electricity to people's homes and further reduce our already-dwindling usage on volatile fossil fuels."
Greenpeace, a pressure group, countered that renewable energy was a "safer bet" for achieving climate targets. "Small modular reactors were meant to overcome the faults of larger ones, but they don't," said Doug Parr, chief scientist for Greenpeace UK, before continuing to say, "They're still more expensive than renewable technology, and there's no consensus on where they should be situated."
The majority of Britain's nuclear power facilities, which were built in the twentieth century, are closed or are nearing the end of their useful lives. To reach its promise to decrease carbon emissions to net-zero by mid-century and combat climate change, the government wants to keep the 20% of the electricity it generates from nuclear power, and this is a big step in that direction.