Everything you need to know about cryptocurrency before you invest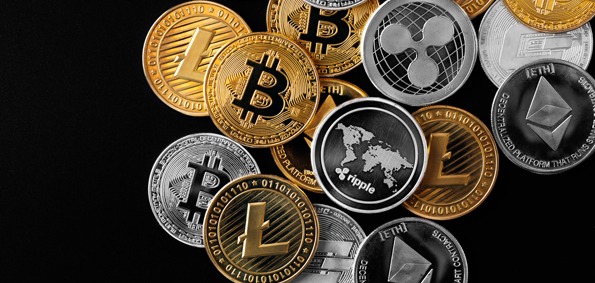 The crypto market, unlike the stock market, is unregulated, and as a result, its value fluctuates daily. Despite the fact that the crypto market is barely a decade old, it is attracting new investors who perceive it as a rapid way to profit. Before you invest in the cryptocurrency market, here's everything you need to know.
What are cryptocurrencies?
Cryptocurrencies are digital assets that may be used for both investment and online commerce. Cryptography protects it, making counterfeiting and double-spending nearly difficult. There is no central authority that controls the value of a cryptocurrency, unlike the Indian Rupee. Instead, these responsibilities are divided throughout the internet among the users of a cryptocurrency.
Furthermore, each cryptocurrency coin is made up of a single line of software code. This makes them easy to track and identify as they're traded because they can't be replicated.
How does it function?
Cryptocurrencies are not backed by a government or other central authority. Instead, they are distributed across a network of computers and transferred peer-to-peer across the internet without the use of a mediator. No government or bank is in charge of how they're manufactured, what they're worth, or how they'll be traded.
Are there similarities between cryptocurrencies and Blockchain?
Blockchain is a distributed digital database of transactions that spans the whole network of computers. It is a method of storing data that makes it hard to hack the system. Every time a new transaction occurs on the blockchain, a record of that transaction is added to each participant's ledger.
Blockchain is a database that can hold vast volumes of data and allow multiple individuals to access it at the same time. It is distinct in that it is not owned by a single individual or entity, making it more secure and reliable. The premise is that no one can take control of the blockchain and modify the data because no one has access to it.
What is the best way to keep your cryptocurrency secure?
Cryptocurrency is kept in a 'wallet,' which you may access using your 'private key,' which is the crypto equivalent of a super-secure password. There are a variety of crypto wallets available, each with its own set of security, reliability, and accessibility features. To authorize transfers of those funds to another person's wallet, a private key is necessary.
What kinds of cryptocurrencies are there?
According to CoinMarketCap, there are over 6,000 coins in circulation. Bitcoin was the first cryptocurrency, and it traded for less than a dollar. Bitcoin's price has risen steadily over the years, and it now has a market capitalization of over $1 trillion. Litecoin, Polkadot, Chainlink, Mooncoin, Shiba Inu, Dogecoin, and other cryptocurrencies exist.
What is the best way to buy cryptocurrency?
The crypto market, like the stock market, has exchanges or brokers that act as facilitators. WazirX, CoinDCX, Coinswitch Kuber, and Unocoin are some of India's most popular cryptocurrency exchanges. Users must first create an account using their KYC credentials, then download the app and purchase cryptocurrency.
Cryptocurrency can be bought in small increments. For example, if you want to acquire Bitcoin, you don't have to buy the entire Bitcoin (BTC) to do so. It is possible to own as little as 0.00000001 BTC. This holds for all cryptocurrencies.
Is it possible to receive cryptocurrencies for free?
You can earn cryptocurrencies by using computers to solve cryptographic equations. Validating data blocks and adding transaction records to the blockchain is also part of this procedure. Some cryptocurrencies, such as Bitcoin, have a finite supply, which means that there will never be more than a certain amount of coins in circulation. Others, like Ethereum, have no maximum restriction but do limit the number of new currencies that can be created each year.
What can you get for your cryptocurrencies?
In India, you can use your cryptocurrency to purchase products and services. Unocoin, a Bitcoin exchange, now allows customers to buy coupons from over 90 different companies with Bitcoins. You can use these certificates to get Domino's pizza, Baskin Robbin's ice cream, Himalaya beauty, and wellness items, and even Prestige home appliances.
How stable are cryptocurrencies?
Bitcoin soared to a valuation in excess of $65,000 (approximately Rs. 52.24 lakh) as of November 11, but the currency is volatile; it plummeted in May and remained below $30,000 for the entire month of June.
Part-timers abandon the cryptocurrency market as their patience wears thin, and they fail to generate immediate gains. Speculation is the lifeblood of the bitcoin market. Investors make speculative wagers that result in a large inflow of cash or a large outflow of cash, resulting in significant volatility.
Is it accepted in India as legal tender?
The Cryptocurrency and Regulation of Official Digital Currency Bill, 2021, has yet to be introduced in India, which will establish the regulatory framework for the launch of an "official digital currency." It was supposed to be introduced during Parliament's Budget session, but it has been postponed as the administration continues to consult with stakeholders. Only a few nations have recognized cryptocurrencies as legal tender so far, and this number is anticipated to grow.