The Great Resignation: What is driving it?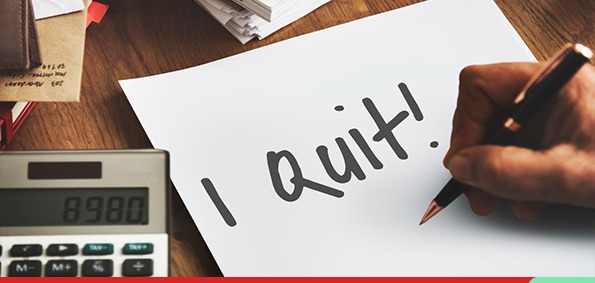 The world is undergoing a strange phenomenon dubbed "The Great Resignation". It's a little-known but unexpected side effect of the present pandemic. Many people are quitting or preparing to quit their jobs, even if it means switching industries. It's also happening at a time when employment openings are at an all-time high. In July 2021, four million Americans, according to the US Bureau of Labor Statistics, left their jobs. With a record-breaking 10.9 million available jobs in the market at the end of July, resignations peaked in April and have stayed extraordinarily high for several months. According to a study conducted by Monster.com, the percentage of people who wish to join "the great migration" is even greater, at over 90%.
India too has not been spared from the "resignation pandemic," with talent acquisition numbers reaching new highs, even surpassing pre-COVID-19 levels. As a result, the job market rose by 11% in July. It's no surprise that the country's Information Technology (IT) sector has seen a 52 percent increase in qualified professional recruiting, and the largest increase in recruits in a decade.
In September 2021, Amazon India commissioned a study that indicated roughly 51% of job-seeking people intended to pursue possibilities in fields where they had little or no expertise. And 68 percent of them desired to change careers.
The pandemic has given people all kinds of reasons to change direction. Some people, particularly those who work in low-wage jobs, are leaving for better pay. Others may have worked in jobs that weren't a good fit but were waiting out the pandemic before they quit. And some workers are leaving positions because they fear returning to an unsafe workplace.
According to the Talent Index, 83 percent of employees think companies should help with career progression, yet 44 percent say their employers don't have talent acceleration programs. If companies don't give their employees space to grow, and with opportunities for promotion elsewhere, they can't expect their talent to remain at their company.
Additionally, employees between 30 and 45 years of age have had the greatest increase in resignation rates, with an average increase of more than 20% between 2020 and 2021. There are a few factors that can help to explain why the increase in resignations has been largely driven by these mid-level employees.
First, it's possible that the shift to remote work has led employers to feel that hiring people with little experience would be riskier than usual since new employees won't have the benefit of in-person training and guidance. This would create increased demand for mid-career employees, thus giving them more leverage in securing another position.
Organizations must now consider whether the lack of one-on-one physical connections and the closing of offices has resulted in employees losing a sense of belonging to their workplace, and no longer see their professions as having a greater purpose or value. Furthermore, because of ubiquitous uncertainty and negativity, employees may perceive little reason to be optimistic about their future in organizations. Working from home, combined with a lack of clear direction from the top, may have made them concerned about their productivity and usefulness.