Microsoft enters the 'Metaverse' war with Meta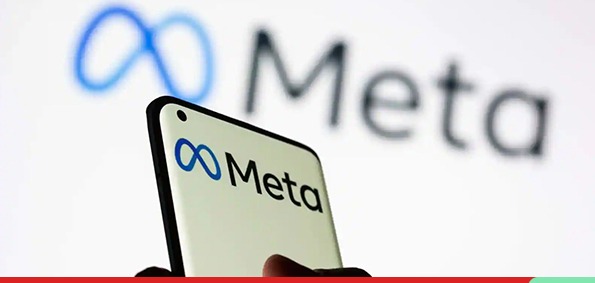 Just days after Facebook rebranded to Meta in a push to establish virtual places for both consumers and businesses, Microsoft is joining the battle to build a metaverse inside Teams. Next year, Microsoft will integrate Mesh, a collaborative platform for virtual experiences, into Microsoft Teams. It's part of a larger push by the business to merge its mixed reality and HoloLens work with meetings and video conversations that anybody can join thanks to animated avatars.
Microsoft and Meta seem to be on a collision course to compete heavily in the metaverse, particularly for the future of work.
Microsoft Mesh has always seemed like the way of the future for Microsoft Teams meetings, and it's now starting to take shape in the first half of 2022. After months of people working from home and adjusting to hybrid work, Microsoft is building on efforts like Together Mode and other experiments to make meetings more interactive.
"We got hit by meeting fatigue in the virtual world," explained Nicole Herskowitz, General Manager for Microsoft Teams, in an interview. "After 30 or 40 minutes max in a meeting, it was very hard to stay engaged and focused." That initial meeting fatigue led to Together Mode, and now Microsoft hopes Mesh will further help reduce the cognitive overload of having to be on video calls all day long.
In a step towards a metaverse environment, Microsoft Teams will bring 3D avatars, and you won't need a VR headset to utilise them. These avatars may truly represent you in both 2D and 3D meetings, so if you don't feel like turning on your webcam, you can select to have an animated representation of yourself.
"It's not binary, so I can choose how I want to show up, whether it's video or an avatar, and there's a variety of customized options to choose how you want to be present in a meeting," says Katie Kelly, Principal Product Manager for Microsoft Mesh. Microsoft will use AI to listen to your voice and then animate your avatar. If you switch to a more immersive 3D meeting, then these animations will also include raising your avatar's hands when you hit the raise hand option or animate emoji around your avatar.
On the other hand, Meta is working on concepts that are quite similar to Microsoft's, such as a digital avatar that represents you in virtual worlds. Last year, Meta's Reality Labs subsidiary previewed its own vision of remote work utilising augmented and virtual reality, including the Quest VR headset.
In the metaverse era, Microsoft and Meta will undoubtedly compete fiercely. With its HoloLens work and the acquisition of AltspaceVR, Microsoft has spent years investing in this field. But Microsoft and Meta aren't the only ones. Many businesses are turning to platforms like Spatial to provide virtual venues for events, meetings, and networking.
Microsoft has millions of daily Teams users and integration into Office to try to make the metaverse a reality for businesses, while Meta has billions of daily users across Facebook and Instagram to leverage for its metaverse goals. The war for your digital avatars in the metaverse is just getting started.