Ola to enter the grocery delivery space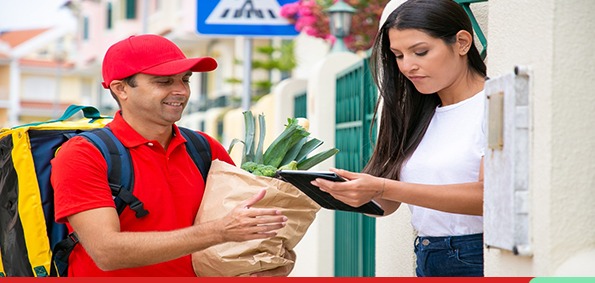 Consumer expectations are rapidly shifting in today's world. We can now browse entire marketplaces in palm-sized digital boxes thanks to technological advancements. However, as the number of e-commerce competitors grows, the industry is on the verge of a major transformation.
Customers will no longer have to wait more than a few minutes for their orders to be delivered to their doorsteps. Many companies in the emerging Quick E-Commerce or Q-Commerce industry are attempting to come up with strategies to attract consumers. Following the example of Dunzo, and Swiggy Instamart, among others, India's most popular transportation aggregator is entering this lucrative market.
Bengaluru-headquartered Ola, which is most known for its cab services, has developed a food delivery service based on a combination of hyperlocal pickup-and-drop and dark stores. This is the IPO-bound company's second entry into the very competitive rapid commerce market, which is currently dominated by internet firms like Dunzo and Swiggy and has seen new entrants like traditional supermarket chain Big Bazaar.
"Home care, personal, pet care, veggies and milk are some of the categories that will be included in the services," said a source.
As of now, customers will be able to order from an assortment of nearly 2,000 items across multiple categories. The quick commerce sector in India is expected to grow to USD 5 billion by 2025 from the current USD 0.3 billion.
The concept of quick commerce has gained popularity in India in recent months, with every company looking for ways to reduce delivery time. Dunzo, a hyperlocal delivery service located in Bengaluru, has launched "Dunzo Daily," which promises to deliver necessary groceries in 19 minutes. The company now plans to open 250 dark stores across the country, bringing its total impact to 700 areas. With its Instamart service, Swiggy, another food delivery firm, has entered the market. Grofers, a supermarket delivery network, has also debuted 10-minute food delivery across ten cities, while the startup claims to deliver groceries in 15-30 minutes.
Softbank-backed Ola's entry into the quick segment comes just months after the company launched Ola Cars, its used car marketplace, a market dominated by other new-age brands like Cars24 and Droom.