Musk's Starlink is looking at partnering with Indian telcos.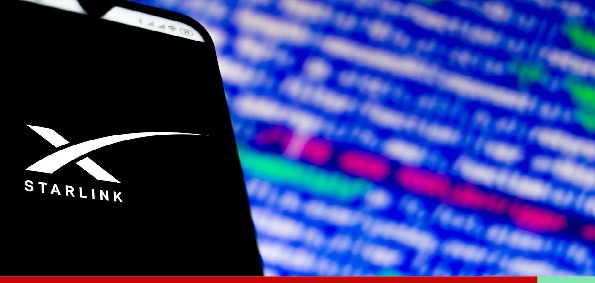 Internet connectivity, a luxury at one time, is becoming increasingly a necessity for the advancement of humankind, and some of the world's brightest mind are looking to take a quantum leap when it comes to the prevalence of the internet, Starlink, a network of low orbital satellites which were put in space by a SpaceX Falcon 9 rocket, promises to revolutionise internet access in India, particularly in remote rural areas.
In a video address, Sanjay Bhargava, Starlink Country Director India at SpaceX, had put forth a phase-wise plan to deepen Starlink's proliferation by offering services to India's rural communities. It envisions doing this by providing hardware kits, and aims to operate at least two lakh of its devices in India, 1.6 lakh of which will be targeted at rural communities.
Bhargava hinted at India's price sensitiveness and getting the value proposition right, and added that the company will initially focus on interior regions of the country where internet service is difficult to access. Starlink claims to have received over 5,000 pre-orders. In the beta stage, the company is demanding a deposit of $ 99 (about Rs 7,350) for each subscriber and claims to deliver data speeds of 50-150 megabits per second. Bhargava has previously stated that the corporation would focus on ten rural Lok Sabha seats in order to give internet access to 80% of the Starlink terminals supplied to India.
Recently, Bhargava stated that once the 12 Phase-1 aspirational districts are identified by NITI Aayog, discussions with broadband service providers will begin, and the company will assess the various players and the USOFs (Universal Service Obligation Fund) levels. "I am hoping that we will get a time-bound 100 percent broadband plan that can serve as a model for other districts, but the devil is in the details, and there may be many good reasons why one or more broadband providers do not want to collaborate, though to me that seems unlikely," Bhargava said.
Some industry watchers have reported rumours of Starlink pondering the local manufacturing of terminals to provide satellite broadband services in India, but Bhargava quashed these reports, saying that the company is not actively thinking about making terminals for broadband locally.
Summary:
Starlink, SpaceX's satellite broadband arm, is looking to collaborate with Indian telecom firms. The corporation will look at the various players' interest levels as well as the Universal Service Obligation Fund. "There may be many good reasons why one or more broadband providers do not want to collaborate, though to me that seems unlikely," says Sanjay Bhargava.