Bata is not Indian. So how did it become as 'Desi' as it gets?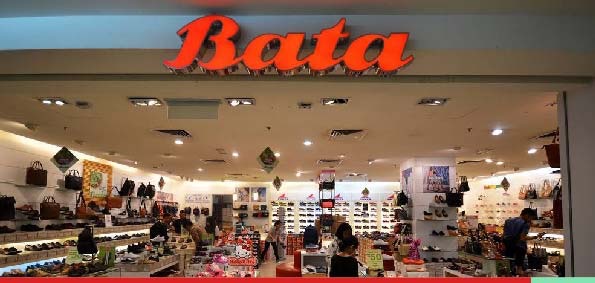 If you believed Bata was an Indian brand, you're not alone. Many Indians were surprised to learn that Bata is not an Indian company.
In fact, the Bata Shoe Organization has named an Indian as its Global Chief Officer for the first time in its 126-year history. Sandeep Kataria, a graduate of IIT Delhi and XLRI, Jamshedpur, will now lead the organization.
Footwear from canvas
Bata is a Czechoslovakian family-owned company that was established in 1894 by Tomas Bata and his siblings. Locals flocked to the simple, light, and inexpensive footwear. Bata had devised a mechanised shoe production system by 1912, and its factory employed over 600 people.
After World War One, Tomas responded by halving the cost of his shoes. This bold move resulted in increased revenue and allowed them to grow into other markets. The corporation had 112 branches around the world in 1924, and a production plant in India was established in the 1930s.
Setting up of Batanagar
To accommodate the expanding demand for shoes, Bata established a production facility in Konnar, near Kolkata, in 1932. The demand for Bata shoes grew to the point where the production facility had to be doubled in size within two years. By 1939, the company had approximately 4,000 employees and was selling 3,500 pairs of shoes each week.
The legendary tennis shoes were first designed and manufactured in this factory. Many purchasers were ignorant of the shoe's Indian origins because it was designed in Europe. "There's always a terrific story to tell," says Charles Pignal, the company's fourth-generation owner.
Becoming a home brand for Indians
Bata kept itself at the top of the market in the 1980s, when it faced severe competition from Khadims and Paragon, by embarking on an advertising binge. The company introduced catchy taglines in addition to stressing its utility, durability, and cost. These were worn by those who grew up in India during the 1970s, 1980s, and 1990s.
"Beware of tetanus, even a minor injury can be dangerous – therefore wear a shoe," one of the company's taglines warns, to promote awareness among the Indian subcontinent, which is not used to wearing shoes at all.
India is the world's second-largest producer and consumer of shoes, and Bata, based in Switzerland, continues to be one of the top brands in providing comfortable yet trendy footwear at reasonable costs. It might have originated in erstwhile Czechoslovakia, but it has taken on decidedly Indian flavours over the years.