5 new books to enhance your leadership skills in 2021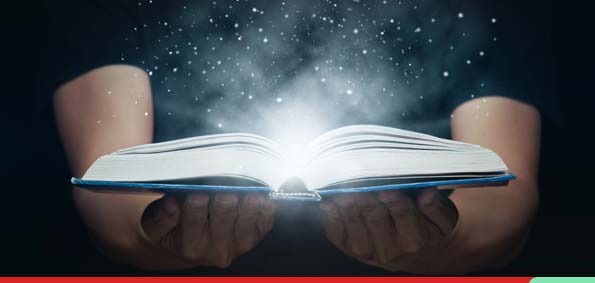 Today's leadership perceptions have changed, and effective leadership may necessitate a new mandate for leaders and the businesses they lead.
Leadership in 2021 will be about adaptation, resilience, and continuous learning to stay ahead of future difficulties. Internal leadership management will be just as critical as dealing with external company difficulties. Business leaders must also be able to provide mental, professional, and financial support to their teams. You cannot bring out the best in others or your organization until you are the greatest version of yourself.
Based on our findings, we've selected a few books that will help you improve your leadership skills and flourish in the face of adversity.
Friday Forward: Inspiration & Motivation to End Your Week Stronger Than It Started
Robert Glazer's Friday Forward is a book that will help you improve your capacity to inspire and connect with others. It draws on 52 of the most powerful stories from Glazer's groundbreaking newsletter of the same name, which has reached over 100,000 people in 60 countries. Glazer's book can assist you in making a noticeable effect within and even outside of your organization for the development of your company and yourself.
Unleashed: The Unapologetic Leader's Guide to Empowering Everyone Around You
Frances Frei is regarded as one of the leading scholars on leadership and provides unique perspectives. Anne Morriss, one of the most sought-after names in the genomics field, has linked up with her. Frei's work is a heady mix of grit and strength for leaders looking to toughen up against adversity. You'll learn about essential initiatives done by high-performing organizations that can help you step up your game as a motivator.
Limitless: Upgrade Your Brain, Learn Anything Faster, and Unlock Your Exceptional Life
Limitless contains Jim Kwik's ideas for expanding your mind, improving your performance, and overcoming difficulties like a champion. Many mindset-changing exercises and approaches are included in this book to help you make faster decisions, absorb knowledge faster, and develop the mindset to master new skills. Top executives will want to read this book because of Kwik's practical approach.
Personality Isn't Permanent: Break Free from Self-Limiting Beliefs and Rewrite Your Story
Benjamin Hardy offers advice on how to improve our personalities so that we can be our best selves. This is another action-oriented book that necessitates self-reflection to achieve the desired shift in views, behaviours, and settings. The year 2021 is the ideal time to break free from your previous self-image and create something new. To get the best outcomes, change your personality.
Girl Decoded: A Scientist's Quest to Reclaim Our Humanity by Bringing Emotional Intelligence to Technology
How can we become self-aware and operate as a repository of knowledge and consciousness too to effect transformational change? Rana el Kaliouby describes her path of metamorphosis in her book, which heralds a technological revolution. Kalioby's tale demonstrates how leaders may use their experiences to transform themselves into change agents.