World's Coronavirus infection numbers crosses 200 million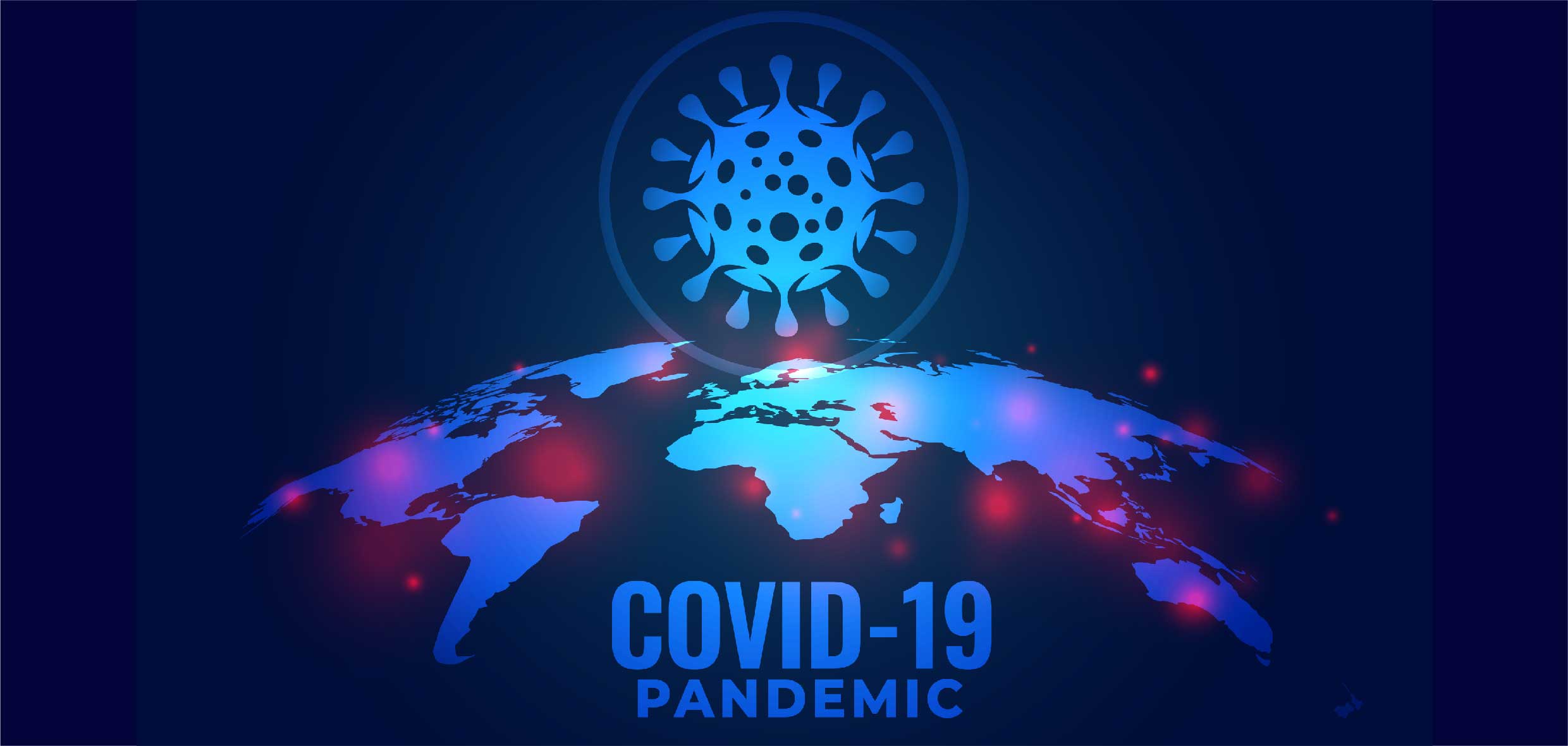 As the pandemic rages on, the world recently recorded the 200 millionth case of coronavirus infection, a haunting figure that is more than the population of several countries combined. It must be noted that case counts are an imperfect measure of a virus that causes no symptoms in many of the people it infects, with many infections going unreported.
A surge in case numbers has too often been followed by the group of people crowding emergency rooms. It took more than a year for the pandemic to reach its 100 millionth case, but only around six months to double that.
The number of those killed by the virus is also disturbing, but not 100% accurate.
The official tallies stand at more than 614,000 deaths in the United States, 558,000 in Brazil, and 425,00 in India. Mexico has recorded more than 240,000 fatalities, and Peru has nearly 200,000. Britain, Colombia, France, Italy, and Russia have each recorded well over 100,000 deaths.
As the coronavirus continues to find new hosts across the planet at a rapid rate, the emergence of the Delta variant which is expected to be about twice as infectious as the original version first detected in Wuhan, China, is adding fuel to a fire that has never stopped.
In one week alone, from July 19 to 25, nearly four million cases were recorded by the World Health Organization — a jump of 8% from the previous week.
Despite lockdowns, travel restrictions, mask mandates, business closures, social distancing and radical shifts in individual behaviours, the virus continues to find several ways to spread.
For countries where vaccines are scarce, the math of the pandemic remains unchanged. Indonesian authorities reported nearly 57,000 new cases on one day in mid-July, seven times as many as a month earlier, the highest figure since the pandemic began. Twelve days later, more than 2,000 died in a single day, and the country now is nearing 100,000 dead from Covid-19.
Public health officials around the world are watching anxiously as they note how thoroughly mass inoculation campaigns have severed the link between case counts and pressure on health care systems.
In Britain, where nearly all legal curbs on social interactions were ended on July 19, there are hopeful signs after nearly 75% of people over the age of 18 are fully vaccinated. After a steep rise in June and early July, the number of new infections has been dropping for two weeks.
Yet in Israel, one of the first countries to vaccinate the vast majority of the most vulnerable residents, the number of breakthrough infections among the vaccinated has led the government to offer booster shots to everyone older than 60. Germany now also plans to offer booster shots to older residents, people deemed clinically vulnerable and those who received vaccines considered somewhat less effective.
According to various experts, the virus is now endemic and, there is no going back because the virus is revolutionizing humanity and, every time it is becoming stronger. The only way to fight back is by improving the medical facilities and boosting the medical ecosystem and infrastructure that will uplift basic public health.
The right pricing will be crucial for the launch of Zydus Cadila's vaccine.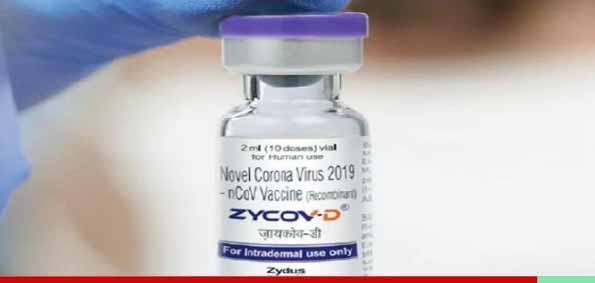 The destiny of Zydus Cadila's Covid vaccine is in doubt, as the vaccine's price appears to be delaying its introduction into the vaccination program. The business has received emergency use authorization from the FDA to inject its Covid vaccine, ZyCoV-D, to children aged 12 to 18.
Zydus Cadila, located in Ahmedabad, has imported the pharmaJet, a needle-free applicator for painless intradermal vaccine delivery.
Each jet is responsible for delivering a specific amount of vaccination.
As a result, a single dose is split into two shots, one for each arm. "It's an expensive device and hence jacks up the overall price," a government official said.
Around 20,000 dosages can be administered with the jet injector.
The government has been purchasing Covaxin at 225 per dosage and Covishield, another Covid vaccine developed in India, at 215 per dose.
The price of the Zydus Cadila vaccine, according to Health Secretary Rajesh Bhushan, will be significantly more than that of existing vaccines.
The next wave of healthcare innovation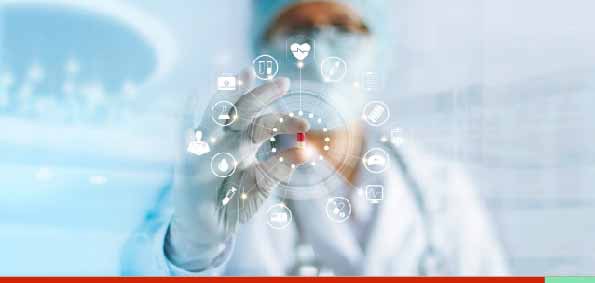 Healthcare industry is currently one of the leaders in this race of startups. From Practo to Netmeds, India has seen companies go progress exponentially.
Launched in March 2021, Know Your Prescription (KYP) is a patient-centric product that explains the prescription and addresses general, treatment-related queries in English, Hindi, Punjabi, Bengali, and Malayalam.
KYP assists in the understanding of medical prescriptions. All a patient has to do is visit the AI-enabled portal (QR code), which, after proper diligence, connects them to a WhatsApp number. They are paired with pharmacists or retired medical professionals in order to fully comprehend what their prescription entails. This reduces medication errors while also improving patient compliance and adherence.
The product is specially designed keeping the general population in mind, and the startup is eyeing a pan-India audience "with a major focus on Tier II and III cities".
The Delhi-based startup, with a team size of 12, has also signed a three-year contract with Centre for Sight, which is one of the largest chains in India with more than 47 centres.
It hopes to develop an app soon that will allow users to submit their questions, as well as onboard qualified pharmacists and doctors to assist them.
As of now, KYP has over 5,000 unique paid clients. By Diwali, SiCureMi intends to implement a Rs 299 yearly membership scheme. Users will be able to upload prescriptions an unlimited number of times as a result of this.
The pandemic may take the sparkle out of India's Diwali spending in 2021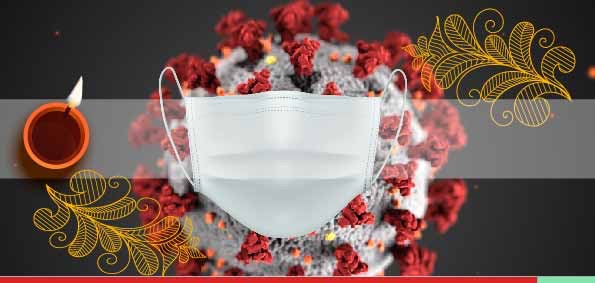 Diwali, the Festival of Lights, is one of the most widely celebrated festivals in India. Every state has its puja and rituals to bring in this colorful festival.
Every year, people tend to spend a lot of money during this festive season. From crackers to sweets and dresses, a lot of money flows through businesses in the festive season.
However, after the pandemic, things have changed and Diwali spending saw a huge downfall in 2020.
Diwali spending not expected to recover in 2021
In 2019, Diwali was one of the fastest-growing business periods. Over 43% of Indians spent tons of money during this festive period. However, COVID-19 struck hard in 2020 leading India to enter into a pandemic season. With the whole country on lockdown and cases increasing, the big question was how would the festive period be treated in 2020.
To no surprise, Diwali 2020 reached a major low leading a lot of businesses to reach a loss. Only 17% claimed to have been eager to spend during the festival season in 2020.
However, as Diwali 2021 approaches and COVID-19 has been accepted as the new normal, the question arises again, Will Diwali spending fully recover this year? The answer is there will be a small recovery and growth, but not a complete one. According to a survey carried out by YouGov, Diwali spending was calculated and it was shown that it rose by 10 points this year, with 91% of urban Indians saying they would be spending more this year.
While the festive season appears and everyone looks forward to celebrating, it is important to keep in mind that the pandemic is still around us and we need to ensure all safety measures are undertaken in this fight against COVID-19.