Red alert: Authorities warn the third wave of the pandemic is here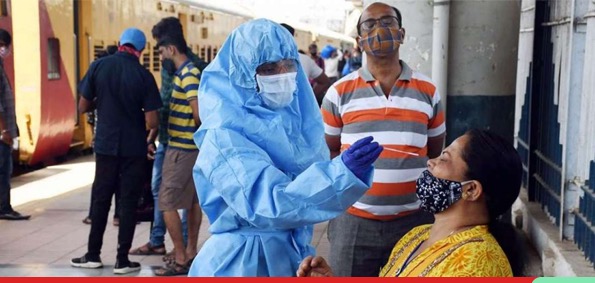 According to experts, we are going to see another surge in COVID-19 cases soon, with the third wave peaking with around 100,000 infections a day in the best-case scenario or 150,000 in the worst scenario, according to experts. The surge in COVID-19 cases will be a key driver of the third wave of the coronavirus pandemic, which can peak in October or November.
Some states like Maharashtra and Kerala still have high numbers of cases, and they have also predicted a change in the curve of the graph of cases that can be upwards.
The most horrifying fact is that the Delta variant of the coronavirus, which spreads as easily as chickenpox and can be passed on by vaccinated people, can fuel the surge. The virus can mutate in ways that make it escape the immune responses developed in the already infected people, or those vaccinated.
According to data from the Indian Sars-CoV-2 Genomic Consortium (INSACOG), nearly 8 of every 10 COVID-19 cases in May, June and July were caused by the highly infectious Delta variant of the coronavirus.
In conclusion, the third wave is a distinct possibility, although the scale or timing is something that cannot be predicted with perfect accuracy. People should continue taking strong measures and precautions against the virus. We hope that the lessons of the past have been heeded, and the upcoming wave is smaller than the previous one so that it inflicts much less pain and can be managed more efficiently.