Red alert: Authorities warn the third wave of the pandemic is here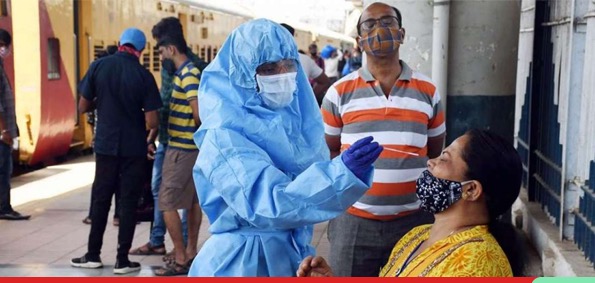 According to experts, we are going to see another surge in COVID-19 cases soon, with the third wave peaking with around 100,000 infections a day in the best-case scenario or 150,000 in the worst scenario, according to experts. The surge in COVID-19 cases will be a key driver of the third wave of the coronavirus pandemic, which can peak in October or November.
Some states like Maharashtra and Kerala still have high numbers of cases, and they have also predicted a change in the curve of the graph of cases that can be upwards.
The most horrifying fact is that the Delta variant of the coronavirus, which spreads as easily as chickenpox and can be passed on by vaccinated people, can fuel the surge. The virus can mutate in ways that make it escape the immune responses developed in the already infected people, or those vaccinated.
According to data from the Indian Sars-CoV-2 Genomic Consortium (INSACOG), nearly 8 of every 10 COVID-19 cases in May, June and July were caused by the highly infectious Delta variant of the coronavirus.
In conclusion, the third wave is a distinct possibility, although the scale or timing is something that cannot be predicted with perfect accuracy. People should continue taking strong measures and precautions against the virus. We hope that the lessons of the past have been heeded, and the upcoming wave is smaller than the previous one so that it inflicts much less pain and can be managed more efficiently.
The right pricing will be crucial for the launch of Zydus Cadila's vaccine.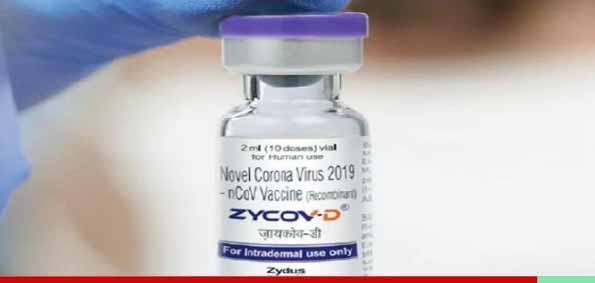 The destiny of Zydus Cadila's Covid vaccine is in doubt, as the vaccine's price appears to be delaying its introduction into the vaccination program. The business has received emergency use authorization from the FDA to inject its Covid vaccine, ZyCoV-D, to children aged 12 to 18.
Zydus Cadila, located in Ahmedabad, has imported the pharmaJet, a needle-free applicator for painless intradermal vaccine delivery.
Each jet is responsible for delivering a specific amount of vaccination.
As a result, a single dose is split into two shots, one for each arm. "It's an expensive device and hence jacks up the overall price," a government official said.
Around 20,000 dosages can be administered with the jet injector.
The government has been purchasing Covaxin at 225 per dosage and Covishield, another Covid vaccine developed in India, at 215 per dose.
The price of the Zydus Cadila vaccine, according to Health Secretary Rajesh Bhushan, will be significantly more than that of existing vaccines.
The next wave of healthcare innovation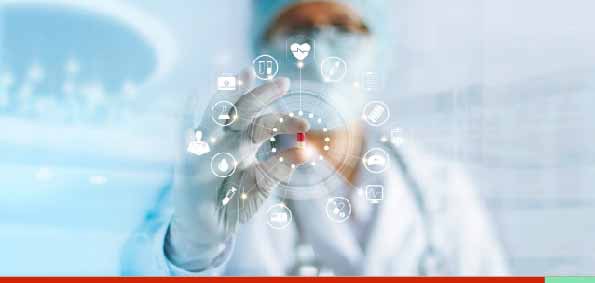 Healthcare industry is currently one of the leaders in this race of startups. From Practo to Netmeds, India has seen companies go progress exponentially.
Launched in March 2021, Know Your Prescription (KYP) is a patient-centric product that explains the prescription and addresses general, treatment-related queries in English, Hindi, Punjabi, Bengali, and Malayalam.
KYP assists in the understanding of medical prescriptions. All a patient has to do is visit the AI-enabled portal (QR code), which, after proper diligence, connects them to a WhatsApp number. They are paired with pharmacists or retired medical professionals in order to fully comprehend what their prescription entails. This reduces medication errors while also improving patient compliance and adherence.
The product is specially designed keeping the general population in mind, and the startup is eyeing a pan-India audience "with a major focus on Tier II and III cities".
The Delhi-based startup, with a team size of 12, has also signed a three-year contract with Centre for Sight, which is one of the largest chains in India with more than 47 centres.
It hopes to develop an app soon that will allow users to submit their questions, as well as onboard qualified pharmacists and doctors to assist them.
As of now, KYP has over 5,000 unique paid clients. By Diwali, SiCureMi intends to implement a Rs 299 yearly membership scheme. Users will be able to upload prescriptions an unlimited number of times as a result of this.
The pandemic may take the sparkle out of India's Diwali spending in 2021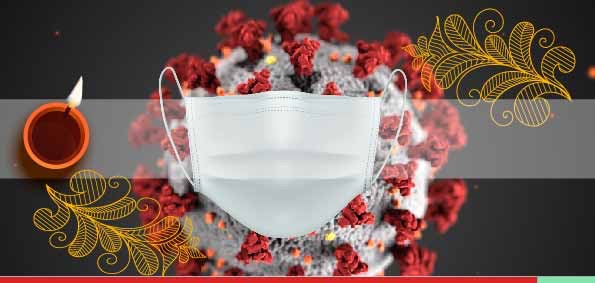 Diwali, the Festival of Lights, is one of the most widely celebrated festivals in India. Every state has its puja and rituals to bring in this colorful festival.
Every year, people tend to spend a lot of money during this festive season. From crackers to sweets and dresses, a lot of money flows through businesses in the festive season.
However, after the pandemic, things have changed and Diwali spending saw a huge downfall in 2020.
Diwali spending not expected to recover in 2021
In 2019, Diwali was one of the fastest-growing business periods. Over 43% of Indians spent tons of money during this festive period. However, COVID-19 struck hard in 2020 leading India to enter into a pandemic season. With the whole country on lockdown and cases increasing, the big question was how would the festive period be treated in 2020.
To no surprise, Diwali 2020 reached a major low leading a lot of businesses to reach a loss. Only 17% claimed to have been eager to spend during the festival season in 2020.
However, as Diwali 2021 approaches and COVID-19 has been accepted as the new normal, the question arises again, Will Diwali spending fully recover this year? The answer is there will be a small recovery and growth, but not a complete one. According to a survey carried out by YouGov, Diwali spending was calculated and it was shown that it rose by 10 points this year, with 91% of urban Indians saying they would be spending more this year.
While the festive season appears and everyone looks forward to celebrating, it is important to keep in mind that the pandemic is still around us and we need to ensure all safety measures are undertaken in this fight against COVID-19.