Preparing for the third wave, and the role of MedTech in curbing the spread of COVID-19 in India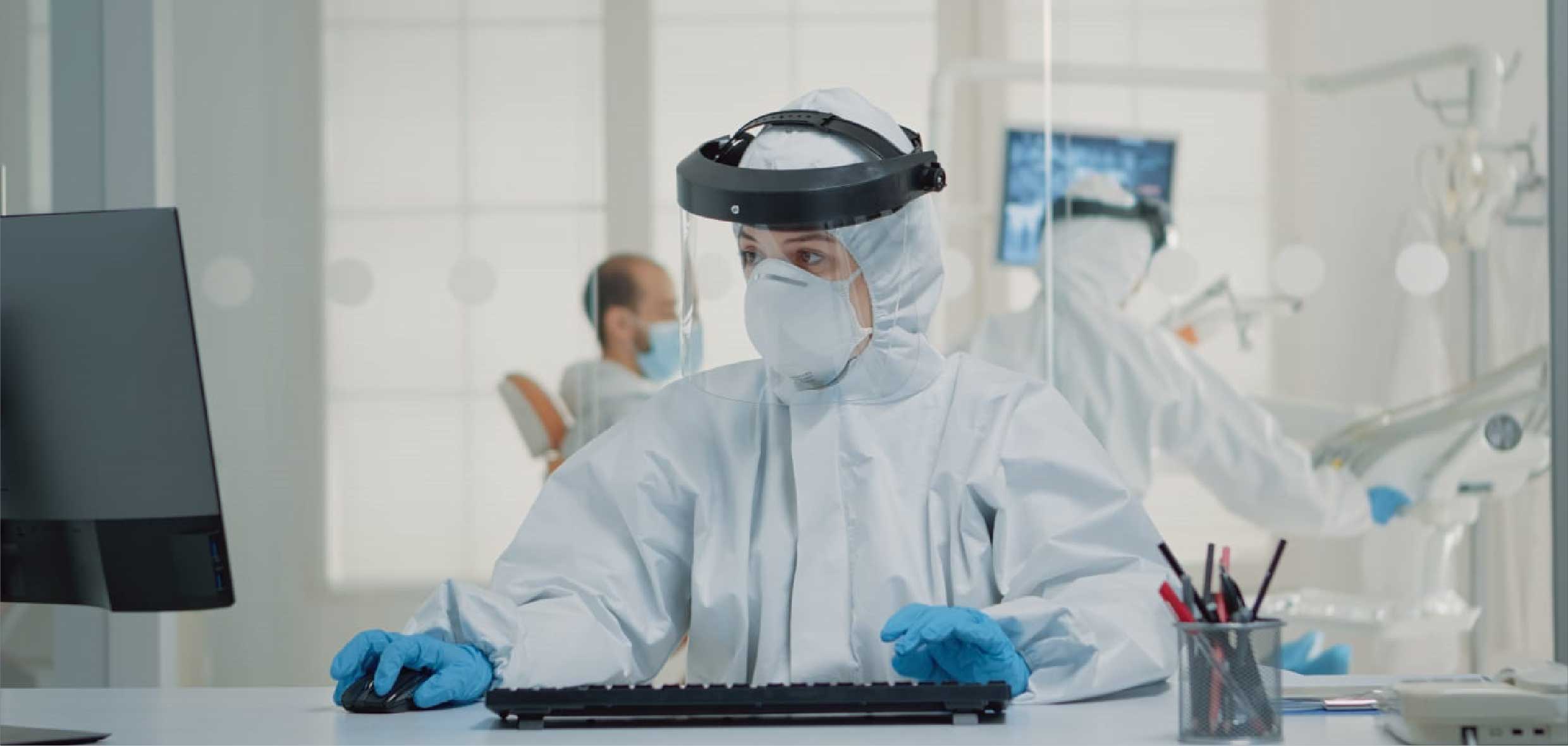 The coronavirus pandemic is one of the most difficult collective challenges facing humanity since the second world war. The MedTech sector plays a pivotal role to deploy innovative methods at an accelerated pace as we manage through these difficult situations. India needs a multi-pronged strategy to strengthen its healthcare systems.
Strengthening the healthcare ecosystem of India
The ICMR forecasts that the coronavirus will erupt in its third wave by the end of August. Critical care beds, oxygen, and staff were in short supply across the country, posing a challenge to the public health system. There is an immediate need to address the issues of ventilator shortages, healthcare personnel assistance, treatment procedures, and the development of viable coronavirus vaccines.
Working together to get back to normal
To promote the development and dissemination of effective COVID-19 therapies and diagnostics, a coordinated effort is required. Partnerships between the government, industry, researchers, and healthcare facilities can help to provide equitable access to these resources. It's also critical to ensuring that diagnostics, vaccinations, and treatment choices are widely distributed and available. Local manufacturing capabilities must be improved to achieve this. This obstacle will be addressed with the support of local production facilities.
The role of the MedTech sector
India's MedTech industry has played a key role in developing new ways to help combat the pandemic. To meet public-health objectives, the industry has taken unprecedented steps to increase manufacturing capacity and strengthen capabilities through partnerships. Beyond the immediate crisis response, however, MedTech companies must address other imperatives, particularly to be better prepared for future epidemics.
Collaboration for Virus Research
Thermo Fisher provides a comprehensive set of tools and technology that enable collaboration and potentially life-saving discoveries. Understanding the structure of the virus to assure the supply of crucial instruments, as well as assisting vaccination and therapy research, production, storage, and distribution. In the global response to the epidemic, Thermo Fisher has collaborated with researchers, government organisations, and local health authorities to offer creative solutions.
Responding to the COVID-19 testing needs
COVID-19 is being controlled and surveillance mechanisms are being established with the help of tests. To keep up with the increased demand for testing, it's vital to have test kits that are accurate, easy to use and deliver quick results. The ability to process huge amounts of samples in a short amount of time is also critical. Furthermore, the issue of mutations is a major concern, with new varieties capable of spreading more quickly.
Vaccine research and supply chain management
To ensure the effective distribution and last-mile storage of Covid-19 vaccinations, Thermo Fisher Scientific is collaborating with key decision-makers and authorities. Another crucial issue that requires attention is the supply chain mechanism for distributing COVID-19 vaccination. The vaccine supply can be disrupted if it is produced in bulk and distributed without adequate cold storage. Given the enormous number of vaccinations produced, maintaining adequate and correct cold storage could be a constraint. With a probable third wave on the horizon, teamwork and innovation will be critical to resolving our biggest socio-economic issues.
Dr. Manjula Pooja Shroff, MD & CEO of Kalorex Group, offers a view of a post-pandemic world.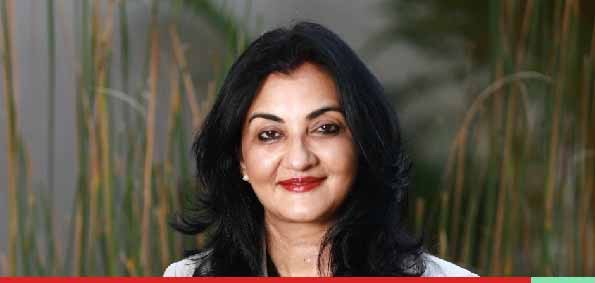 What has the pandemic meant for leaders across industries? What has fundamentally changed for them?
Across the country as well as the entire world a major disruption has taken place. The industry and the academia both have faced the pandemic in their own ways. But one thing certain is that it has been a major learning experience for everyone.
The preparedness and response for disaster management as a continued and monitored activity across all industries is crucial. The leaders have also realized the importance of healthcare and human welfare budgets and support systems to be put in place to ensure sustainability and employee wellbeing.
While we may not have control over external factors leading to a disaster but what is important is to ensure good communication systems and decision-making mechanism and empowered teams to mitigate any impending crisis.
It is unfortunate that the world still is unable to rise above the blame game and getting political mileage out of a serious pandemic, and it will take a long time for us to do that, but what is most important is also to work towards making efforts to learn to live with this virus.
Continuing awareness drives about safety and following COVID protocols has to become an integral part of the system now. The world has to move on and citizens need to reboot their lives according to the new normal.
Fundamentally each leader has to accept that there is no certainty in the future. The situation is so rapidly changing at all times that it is impossible for anyone to predict much. Scientists are constantly flummoxed at the speed at which mutations are taking place. Hence, industry needs to spend money on research activities and invest wisely wherever require to build better and R&D facilities and encourage scientific research activities.
What are some of your boldest predictions for the industry over the next ten years?
The next 10 years may see a massive increase in AI and Machine Learning technology. It has already gained enough momentum but we may be surprised at to what levels it may take over our lives in future.
Corporate work culture to a large extent has become hybrid and will keep getting more so with flexible working hours and working from any locations as long as they deliver their KRAs.
The upcoming employees will definitely be handling multiple careers catering to their various skills and abilities and may not just be confined to one job at a time.
The environment and its cause will be in focus and the responsibility will definitely be taken over by the next generation of employable youth who will have an empathetic approach and practice conscious living. Conservation efforts will be the focus for them and not just earning a living at the cost of sacrificing the environment.
The game-changing pill in the fight against COVID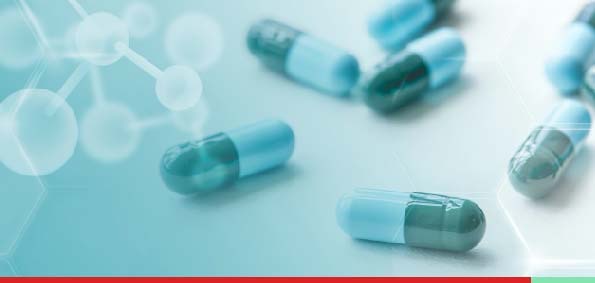 Amidst a time when we are witnessing severe COVID-19 cases which are leading people to hospitalizations and causing deaths, an investigational antiviral drug manufactured by Merck & Co. could cut the odds of being hospitalised in half.
If authorized, Molnupiravir could be the first oral antiviral drug for COVID-19 and would be a potential weapon to create faults in the virus's genetic coding.
"An oral antiviral that can impact hospitalization risk to such a degree would be game-changing", said Amesh Adalja, Senior Scholar at the Johns Hopkins Center for Health Security. Currently, the treatment options for COVID-19 include Gilead Sciences Inc's infused Remdesivir and the generic steroid dexamethasone.
"This is going to change the discussion about how to manage COVID-19," said Merck CEO Robert Davis. The Phase III trial's results were so positive that the study was called off early on the advice of independent monitors, sending Merck shares up more than 9%.
"If there is a simple pill, people will be less afraid of COVID and less inclined to get vaccines", says a Jefferies analyst. For the time being, only intravenous antibody mixtures are approved for non-hospitalized individuals.
The company has received a deal with the US government to offer 1.7 million Molnupiravir courses for $700 per course, and it is in talks with other governments. Merck intends a tiered pricing structure depending on the country income criteria, according to the company. By the end of 2021, the company hopes to have produced 10 million courses.
Merck has also agreed to license the drug to several generic drug companies in India. Low and middle-income countries would be able to access the therapy, thanks to generic drugmakers. In a Phase III trial, Molnupiravir is being tested for its ability to prevent infection in patients who have been exposed to coronavirus. Officials from Merck said they don't know how long the FDA assessment will take.
10 Things to Know About COVID-19 Kappa and Lambda Variants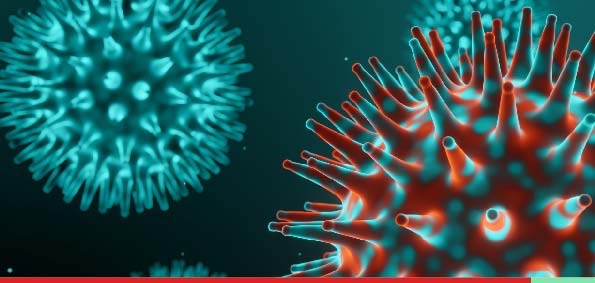 Among the 109 samples analyzed at Lucknow's King George medical college, two cases of the Kappa variation of COVID-19 were found. It has been present in the Indian community for a few months, but little was said about it because the dominant strain in circulation was the 'Double Mutant' Delta. The World Health Organization has only recently named the Kappa variety (WHO).
The Indian SARS-CoV-2 Genomics Consortium (INSACOG) is actively monitoring another COVID-19 variant, the Lambda variant, although no cases of this variant have yet been documented in India.
Here are some things you need to know about these two COVID-19 versions.
Kappa Variant:
The Kappa version, like the Delta variant, is a double mutant.
The Kappa strain was discovered in India for the first time in October 2020, according to the WHO. B.1.617.1 is the code for it, and B.1.617.2 is the code for Delta.
The Kappa variant was designated as a 'variant of interest' by the WHO on April 4th, rather than a 'variant of concern.'
It's a "variant with genetic modifications that are expected or known to affect virus features such as transmissibility, illness severity, immunological escape, diagnostic or therapeutic escape," according to the definition. It's worth noting that "variants of concern" represent a far bigger threat, according to WHO.
Antibody-neutralizing double mutations in the Kappa form have raised worries that the vaccine's effectiveness, as well as the natural immunity generated by COVID infection, could be harmed.
Both Pfizer and AstraZeneca's vaccines were found to be broadly effective against the Kappa variation in a study released in June.
Lambda Variant:
Lambda was first discovered in August 2020 in Peru. In December 2020, the first sample was taken.
It has so far spread to 31 nations, including the United Kingdom and the United States, as well as numerous South American countries.
The spike protein of the Lambda version has seven mutations. One of these alterations, L452Q, could make it more infectious (it's related to the Delta variant's L452R mutation, which made it more virulent).
Due to its unique mutations, the Lambda variety may have enhanced transmissibility and increased vaccination resistance, according to the WHO. It's also possible that the strain can avoid the body's immune system.
Existing mRNA vaccines can neutralize the Lambda form, according to the small number of experiments done thus far. More research is needed, however, to prove that immunizations are effective against it.