Threat of the Delta variant in India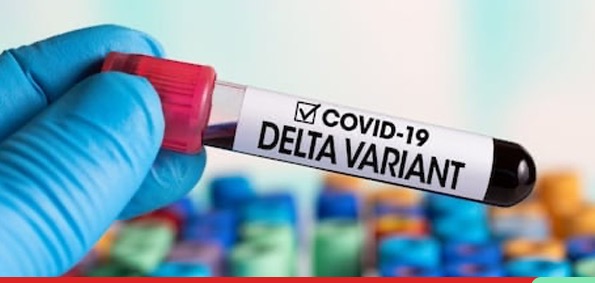 Rising Delta cases, as well as subsequent virus mutations, have escalated the risk to a serious threat for India. The rate of immunisation has also decreased to under 3.4 million doses per day, down from four million previously, with rural India accounting for 45 per cent of the daily Covid-19 case count.
According to Tanvee Gupta-Jain, the chief economist at UBS Securities India, the number of Covid-19 cases appears to have stabilised. However, it is still substantially greater than the low of 2021. She also mentioned that the decline in active caseload had begun to narrow.
In more than 20% of the top districts, which account for the majority of daily cases, the second wave of Covid-19 has yet to be dialled down. Even a month ago, Gupta-Jain noted, the figure was barely 5%. While economic indicators are returning to normalcy, they are still mixed, according to the research. While passenger traffic on the country's railways and domestic airlines has improved, toll receipts have remained flat during the most recent reporting week.
In India, the daily Covid-19 cases have been steadily increasing, with the caseload reaching 41,806 infections in the last 24 hours. According to data from the Union Ministry of Health and Family Welfare (MoHFW), the daily case count went down to 31,443 on Tuesday. In terms of vaccination, 39,13,40,491 doses have been provided in the country thus far, with 34,97,058 persons receiving the vaccine in the past 24 hours.
Meanwhile, WHO Director-General Tedros Adhanom Ghebreyesus warned on Wednesday that the Covid-19 epidemic is already in the "early phases" of the third wave. Ghebreyesus was reported in a UN report as saying, "The Delta variety is now in more than 111 countries, and we expect it to soon be the dominant Covid-19 strain circulating worldwide if it isn't already".