Moderna: The new vaccine for India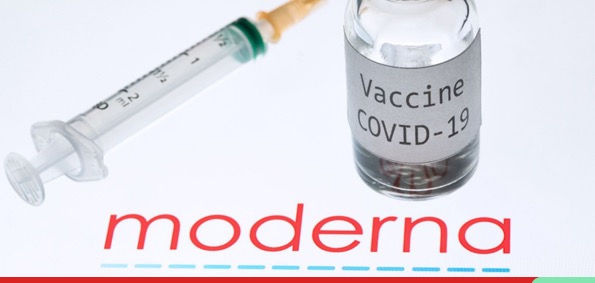 With its first batch expected in India 'in a couple of days', Moderna will become the fourth vaccine to be available for use in India. The vaccine doses will be imported by Indian drug manufacturer Cipla and will be under the central government's purview. The Centre plans to provide the Moderna doses directly to states.
With this, India will now have four options to choose from – Covaxin, Covishield, Sputnik V, and Moderna.
The government also said that Pfizer may be coming to India, soon. Pfizer CEO Albert Bourla in June said that his firm was in the final stages of getting approval for its Covid-19 vaccine from the Indian government, adding that when approved, the pharma giant will supply one billion doses to India within this year.
With more options, India may not only achieve its ambitious target of vaccinating a majority of its vast population by the end of this year but the constant scarcity of doses will also be resolved.
In the wake of several states urging the Centre to step in after they failed to purchase vaccines through global tenders, the government on June 21 tweaked the vaccine policy and reverted to the centralized procurement system. Despite this, some states are still reporting a shortage in Covid-19 doses.
India is receiving the Moderna vaccine doses under the COVAX scheme of the World Health Organization, a few days after the DGCI approved it.
Prime Minister Narendra Modi, in his recent speeches, has hinted that the supply of vaccines is about to increase in the coming days. He said that seven companies are producing different types of vaccines today. Trials of three more vaccines are in the advanced stage, he said. The Prime Minister also talked of trials for two vaccines for children and a 'nasal vaccine' in one of his speeches.