Turning Data into Dollars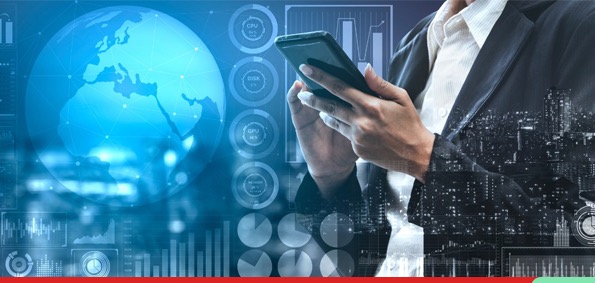 A rising number of digital touchpoints, data collecting techniques, individualised customer experiences, and cloud adoption transform the global economy into a data-led economy. The key to unleashing the potential of data for Indian enterprises, the economy, and the typical consumer is digital innovation. Data is allowing a new set of lenses to revolutionise the entire company value chain and our perceptions of everything from human interactions to business processes.
Newer business models for the data age
Telco giants have evolved into marketing platforms, providing a broad yet personalised customer outreach for various companies. From FMCGs to digital startups, brands across the spectrum are now able to launch engaging and compelling digital ad campaigns that deliver the brand message to the most relevant client groups. Customers today only receive adverts from brands they like to look at or buy regularly, not from brands they don't.
Another key effect of data is the 'Super Apps' business model. Providing a single app for numerous services such as transportation booking, payments, hotel booking, food delivery, and so on is a win-win for everyone, especially in a trillion-dollar digital economy like India. To serve the Indian populace, several of India's top companies are following this approach. They have the potential to alter burgeoning segments such as online food delivery platforms, e-commerce, and e-learning if properly implemented.
E-commerce behemoths have already created stores where customers can scan a QR code at the store's entrance, choose their purchases, and leave. Businesses can use cross-selling and upselling strategies to adapt their marketing and sales pitch as consumers' digital world continues to increase. These are based on sophisticated customer preferences and interests analysis.
Bottomline growth
Manufacturing is at the heart of many organisations, and any disruption to this activity can cause a company to fall apart. Using data analytics and AI to improve or maintain manufacturing activities will have a long-term impact that will be useful even during a crisis. The decreased cost of IoT, cloud platforms, microservices for analytics, and wireless sensors makes it a cost-effective option.
Companies who realise the importance of data and treat it as a corporate asset early on are well-positioned to lead the new data age. According to Jodie O'Brien, data will continue to assist vital decision-making and will soon become a game-changer for many industries and enterprises. Data is the future of business, and we need to reduce energy usage, increase production quality, and improve plant operational skills.