Absolut perfection: A brief history of one of the longest-running ad campaigns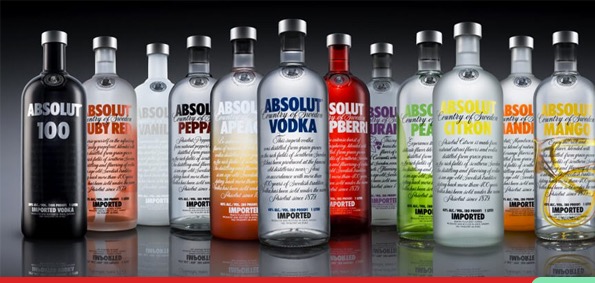 Absolut, the renowned vodka brand, was founded in 1879 by Lars Olsson Smith and is produced in Åhus, Sweden. In 1917, the Swedish government monopolized the country's alcohol industry. Vodka was then sold nationwide under the name "Absolut Rent Brännvin" The name changed with intervals, and in 1979, the old name Absolut became Absolut Vodka.
Before it was introduced to the rest of the world in 1979, the Swedish brand of vodka was only available in Sweden for a century. They had little to no branding and their bottle design was quite subtle, which made it tough to stand out. It was a risky move, and they needed to be unique to stand out.
The Play
Absolut Perfection, Absolut's first commercial, launched in 1981 and went on to become the longest-running advertising campaign in history. Gunnar Broman, a well-known adman in Stockholm, started from scratch, with no brand name, container, or even vodka. The positioning strategy was based on the promise of a completely different experience.
In 1986, Andy Warhol designed the now renowned print ad for Absolut vodka. Over the next 25 years, 1,500 different iterations of the commercial would be made for the brand, and it would help the brand make inroads throughout the world. The brand's new book, "Absolut: A History of the Idea," was released this year to commemorate the original print campaign's 25th anniversary.
The possibilities
Absolut has launched a new duty-free commercial campaign in airports. The concept might be used to tie in with existing holiday celebrations, such as Christmas. You open the door to a customer-brand relationship by being in touch with the human side of life, such as friends and family. They strategically placed advertisements in strategic spots and blend them in with their environment.
Absolut's World Cup commercial was a stroke of brilliance since it made the tournament more personal to people and their homes. They realised they could participate in current events as well as sporting ones. This kept the customer in the physical space they were in while also promoting their brand. They accomplished something similar with their World Cup version.
The outcome
In the United States alone, sales increased from 10,000 cases in 1980 to 4.5 million cases in 2000. They accounted for more than half of all imported brands into the United States. The company's campaign lasted 25 years and included more than 1500 versions. People feel more connected as a result, and when people feel connected, they are more likely to buy from you. Little wonder then that the brand has become a household name that is firmly embedded in pop culture.