How Swiggy became India's fastest growing unicorn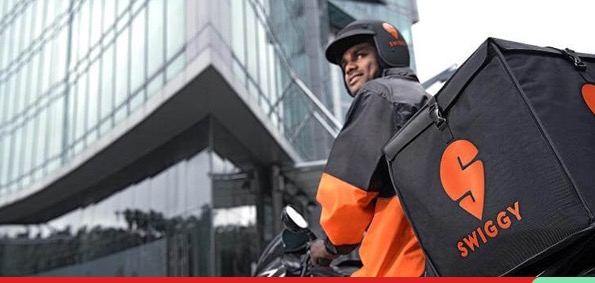 Swiggy began as a late arrival into a saturated market in 2014. Zomato, the food-tech giant, had chosen against expanding its delivery service. Swiggy recently raised $210 million at a valuation of $1.3 billion, marking a significant milestone in the three founders' incredible journey.
Swiggy is the only consumer internet startup that has thrived since the hyper-funding boom of 2014-2015. Flipkart took more than six years to achieve the billion-dollar barrier, whereas Swiggy did so in less than four. It has outperformed both more established startups like Zomato and Foodpanda, as well as peers like Tinyowl, which eventually went bankrupt.
Sharp focus on logistics
Swiggy's success reflects a larger trend in the startup ecosystem: organisations that have complete control over the customer experience value chain have won over pure marketplaces. Swiggy got a lot of things right, but its logistical operations are the driving cause behind its success. The company believed that the only way to break into the food delivery sector was to establish a large logistics network. Most food-tech companies are now operating their delivery fleets.
Swiggy is an Indian fast food delivery business situated in Koramangala. According to one of the company's investors, the company's client retention and repeat purchase rates were higher than any of its competitors while it was exclusively operating there. Swiggy has raised over a million in capital from investors including Accel Partners, who led the startup's first institutional round of funding in 2015.
Catch the trend early
Swiggy was started in 2013 by Majety and Reddy, both BITS-Pilani grads. Bundle, a technology solution created by the duo, was created to address a major pain point in Indian e-commerce. Following brainstorming sessions, they decided to shelve Bundl in favour of attempting to break into the food-delivery industry. Swiggy has quickly become one of India's most popular online food delivery businesses.
Swiggy, an Indian meal delivery business, was founded by Majety and Reddy. Rahul Jaimini, a former Myntra software engineer and IIT alumni, created the startup.
Build a complementary team
Swiggy co-founders Majety Reddy and Rajiv Reddy decided to form Bundl Technologies Pvt. Ltd in August 2014 as a tribute to their previous achievements. Majesty started his career as a trader at Nomura in London, but after a year, he quit and decided to tour the world. Rajiv had travelled around Europe and Asia and had come to the conclusion that he wanted to go it alone. The three men were able to bring their distinct expertise to the table, which was beneficial to them
Ensure it's sustainable
Over the last four years, Swiggy, the fast-food delivery business, has faced numerous hurdles. The online investment boom that began in mid-2014 has come to an end, and some firms have begun to close their doors. According to regulatory filings filed with the ministry of corporate affairs, Swiggy's losses increased 65 times in the fiscal year ended March 2016. Naspers sponsored an $80 million investment round for the startup in May 2017.
Road ahead
In India, the online meal ordering industry is predicted to triple in size to at least $2.5 billion in the next three years. With huge fundraising rounds, Swiggy and Zomato have so far led the way. Ola purchased Foodpanda and is developing a food-delivery business, while Uber launched UberEats last year.