Hong Kong's Embattled Apple Daily shuts shop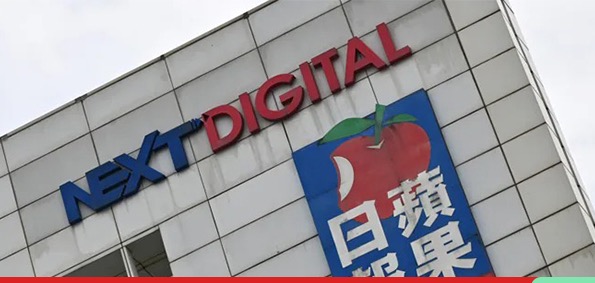 Embattled Apple Daily's print and online editions will be discontinued permanently, according to its parent corporation. The shutdown follows the arrest of five editors and executives, as well as the freezing of $2.3 million in assets. The announcement comes as the first trial under Beijing's national security statute, which was enacted around a year ago. Following months of anti-government rallies in 2019, authorities are cracking down on dissent.
Apple Daily's board of directors has written to Hong Kong's security bureau asking for the release of some of the company's funds so that it can pay its employees. More than 30 articles published by the newspaper were mentioned by police as proof of an alleged plot to persuade foreign countries to impose sanctions on Hong Kong and China. Five editors and executives were arrested on suspicion of collusion with outsiders to jeopardise national security.
A 55-year-old man was arrested in Hong Kong on charges of international cooperation to undermine national security. The United States, the European Union, and the United Kingdom have criticised the operation, claiming that Hong Kong and China are targeting liberties given to the city when it was restored to China in 1997. According to Apple Daily, the individual publishes opinions for the publication under the pen name Li Ping.
The first individual charged with terrorism and encouraging secession under Hong Kong's new national security law has pleaded not guilty. Tong Ying-kit is accused of ramming a motorcycle into police officers during a rally while waving a banner that reads "Liberate Hong Kong, the Revolution of Our Times." Several officers were knocked to the ground, and three were injured.
The outcome of the trial will determine how Hong Kong handles national security violations in the future. The security bill has resulted in the detention of over 100 people, including notable pro-democracy campaigners. During anti-government protests, the slogan "Liberate Hong Kong, the Revolution of Our Time" was frequently yelled. Protesters accuse Beijing of breaking its pledge made after the British handover of Hong Kong in 1997.