Live life to the fullest- Sanya Malhotra is all about epic living in Shopper Stop's Fratini Collection Campaign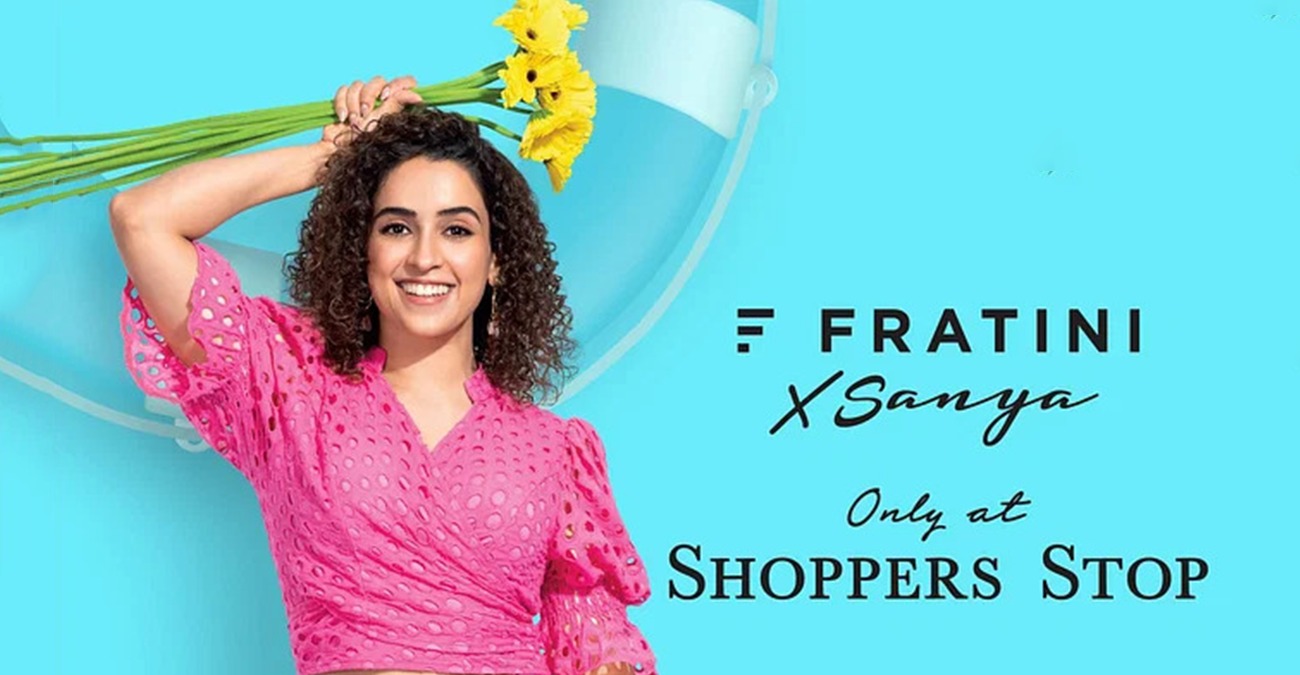 Shoppers Stop has introduced its latest Fratini collection through the 'Live Epic' campaign, featuring renowned actress Sanya Malhotra as their brand ambassador.
The 'Live Epic' campaign captures Sanya embodying the vibrant spirit of the Fratini woman who embraces life to the fullest, aspiring for the best of both worlds without compromising. Her infectious confidence and zest for life shine through as she embarks on thrilling adventures, nurtures her passion for travel, advances in her career, explores romance with a friend, and cherishes meaningful moments with her mother.
Set to an energetic and catchy soundtrack, Shoppers Stop's new advertisement effectively conveys the message of living an epic life without making sacrifices.
Their brand-new Fratini collection, designed to cater today's dynamic women with a delightful array of fashion options. Whether you're seeking chic dresses, laid-back casual wear, or sophisticated office attire, this collection offers an enticing spectrum of colors and styles to cater to your every fashion whim.
Shoppers Stop's choice to collaborate with Sanya Malhotra is undoubtedly a strategic move in their favor. Sanya's vibrant and relatable persona holds universal appeal, particularly among their younger audience. Furthermore, her substantial fan base, boasting 3 million Instagram followers, provides the perfect pre-existing platform to effortlessly showcase and promote their collection.
Ms. Shwetal Basu, Customer Care Associate and Chief of Marketing and Communication at Shoppers Stop, said; "At Shoppers Stop, we are always committed to inspiring and engaging our customers, and we believe that self-expression lies at the heart of fashion. The 'Live Epic' campaign for Fratini underscores the brand's dedication to inspiring people to live life to the fullest and with confidence. Why just live, when you can Live Epic"
Sanya Malhotra, brand ambassador, expressed her excitement, saying, "I am so happy to be a part of Fratini's latest campaign and to represent Shoppers Stop, one of the most loved fashion and beauty destinations in India. Fratini's collection beautifully blends style and a liberated fashion narrative. The 'Live Epic' campaign captures me making life choices in different situations. I am especially excited about the creative expression that has been given to this campaign.