Tech trends to watch in 2023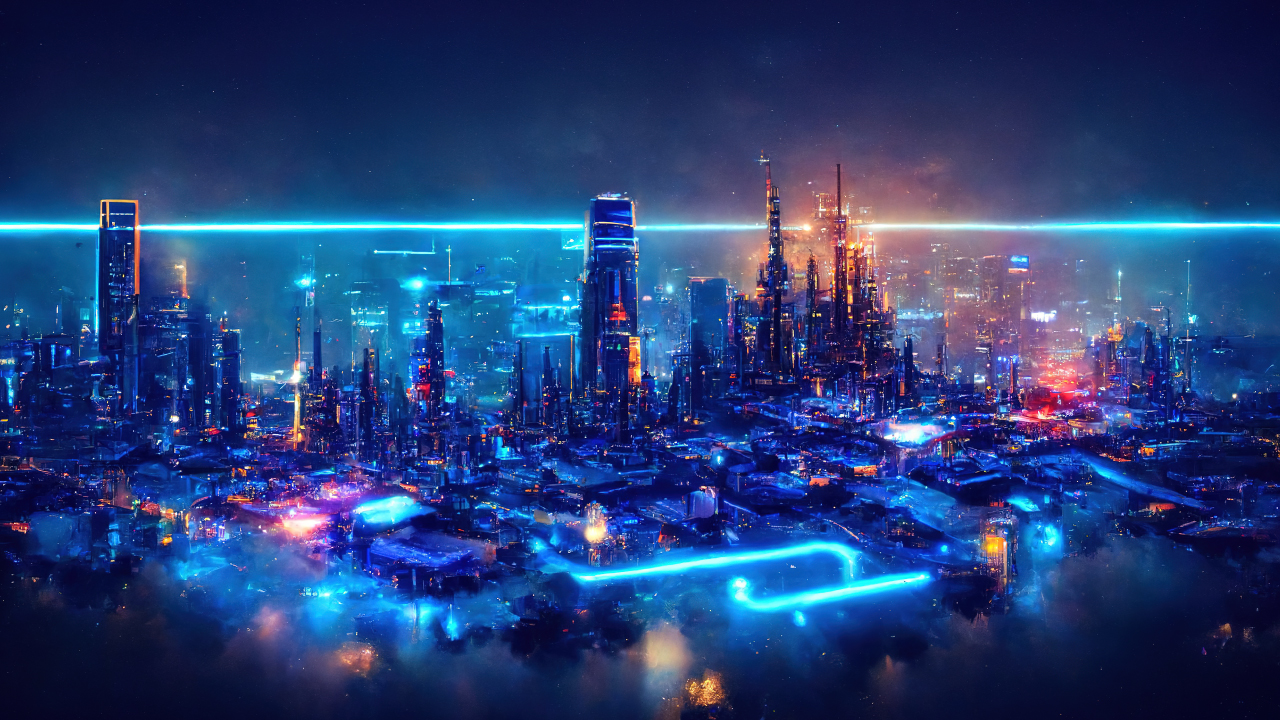 Gazing into the crystal ball and portending what lies ahead is never easy, particularly so when it comes to forecasting the future for technology, since yesterday's advancements soon become tomorrow's obsolescence. Wasn't it just yesterday that ChatGPT launched to awe and applause, only to be supplanted by its successor within months?
Amid the sheer speed of innovation, it can be difficult to sort the real McCoy from the hype. In other news, we have some NFTs and cryptocurrency we're willing to sell at a fair price. Any takers? Anyone? Please?
With the history of tech dotted with numerous examples of big wins and failed predictions, we put on our thinking hat and try to gauge the nature of tech's evolution over the coming year, uncovering the intersection of innovation and value for readers and leaders alike.
Combinatorial trends could rule the roost
If we survey the tech landscape, our mind's eye will land up on several innovations that have the potential to reshape our lives in ways previously unimaginable. Be it Musk's space exploration tech, Artificial Intelligence (AI), immersive reality, cloud computing, and so much more, there's a lot to take in.
The challenge is to not just focus on these technologies, but understand if some of them exist at an interesting intersection. An example of this can be seen in Electric Vehicles (EVs), where manufacturers are blurring boundaries and ramping up manufacturing and talent to create new possibilities using machine learning, cloud, and edge computing in an effort to deliver future-ready solutions. These are the kind of combinatorial trends that could create the next wave of breakthrough innovation.
---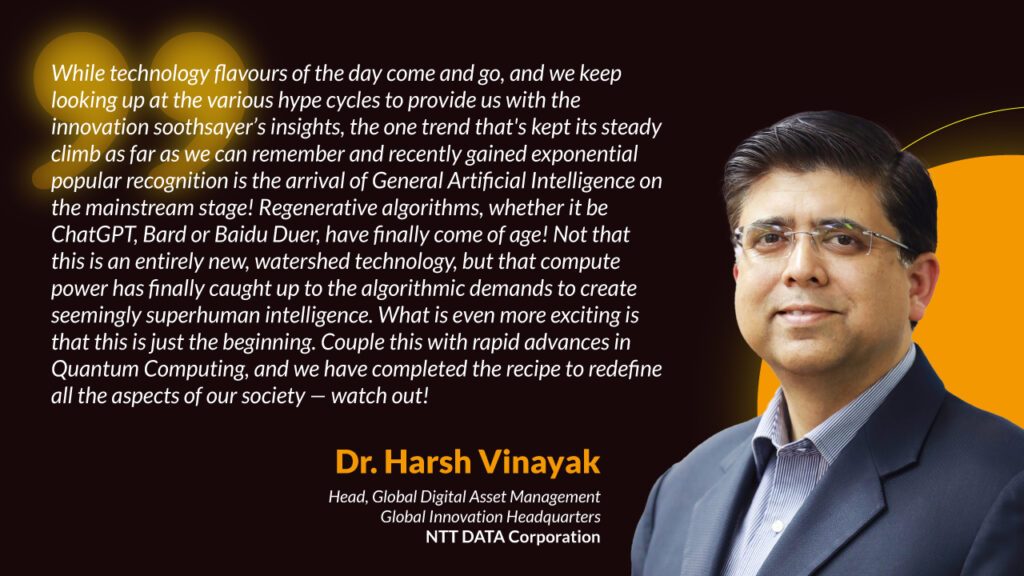 ---
Getting the right mix of these vast possibilities is both challenging and exciting, and a key to success. For instance, can a blend of advanced mobility, connectivity, and AI be leveraged to build supply chain flexibility and resilience? This is just one of the many opportunities that lie before us.
Of technology stacks and tipping points
We've seen a glut of technologies redefine the manner in which we live our lives; 5G, AI, the Cloud, quantum computing, and Machine Learning are just a few of many examples on this front. Little surprise then that a McKinsey study revealed that about 60% of companies surveyed planned to move their IT estate to the Cloud by 2025, with more than 50% stating they've adopted AI in at least one business function.
Game-changing though they may be, executive leadership must keep an eye out for the risks and opportunities inherent in these big shifts. This includes actively prioritising budgets to upgrade the bones of organisational IT structures to deliver greater speed, security, resiliency, and reusability. Updating this to be future-ready will be vital to taking full advantage of the tipping points that are doubtlessly in the offing.
The onus of doing so falls on board members, as IT is often driven by the considerations of individual divisions and units, while the board has a more bird's eye view of the entire business. This gives them the ideal vantage point to guide this effort while dovetailing with top management. A general rule of thumb is that 15-20% of IT's budget can be dedicated to these efforts. This also calls for greater communication between CIOs, CTOs, and individual board members so that a consensus is reached about tech priorities and needs.
Decentralised AI is coming
One of the more silent upsides of ChatGPT making a splash late last year was that it heralded an age of decentralised AI. Where previously advanced AI technologies were traditionally available only to players with access to massive, centralised, proprietary data sets, innovations like the renowned chatbot have given a broader cross-section of people access to deep learning models working off large datasets that would otherwise have been out of reach.
What will this decentralisation mean for organisations? For one, CIOs and CTOs will need to quickly figure out a way to integrate these APIs into their existing structures in order to embed a greater degree of intelligence into everyday operations. For instance, it could be used to help in coding and development work by offering suggestions or code libraries that could be referenced to reduce development lead times. Eventually, organisations will have to weave AI based intelligence into the technology stack in a manner that is authentic to the organisation and its goals.
This calls for a dedicated allocation of budgetary resources for innovations and experimentation. Studies and historical trends show that even a 1-5% allocation of budget to this could have outsized returns down the line, with innovations potentially leaving organisations poised to bounce back from any downturn or respond to competitive threats in a rapid manner.
---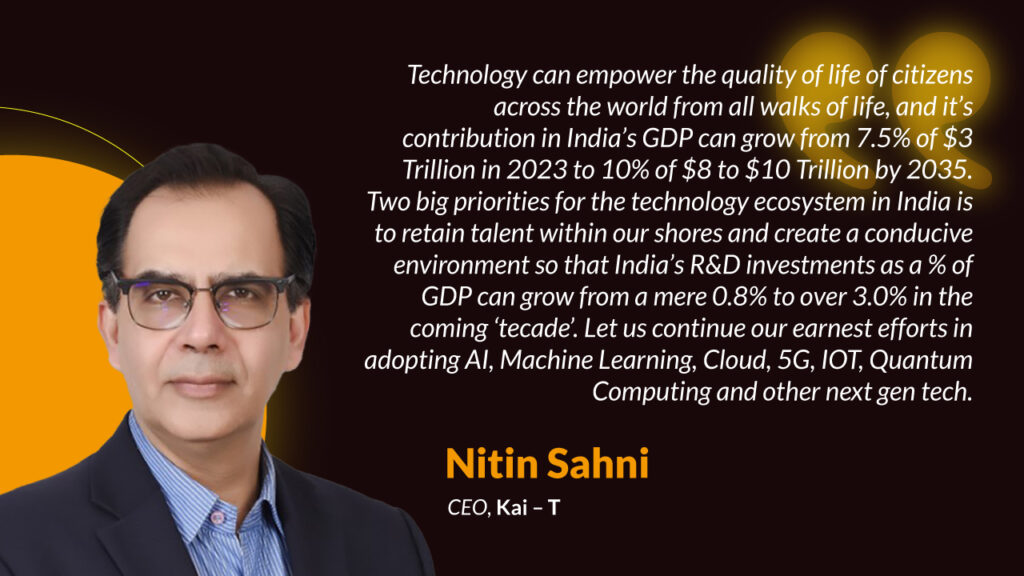 ---
These are, but a few of trends to look forward to in the year to come. Just how profound an impact they will have is yet to be seen, but one thing we can be certain of is that they will certainly reshape our lives, in ways expected and unexpected.