Go First Crisis: Airline Cancels Flights and files for Voluntary Insolvency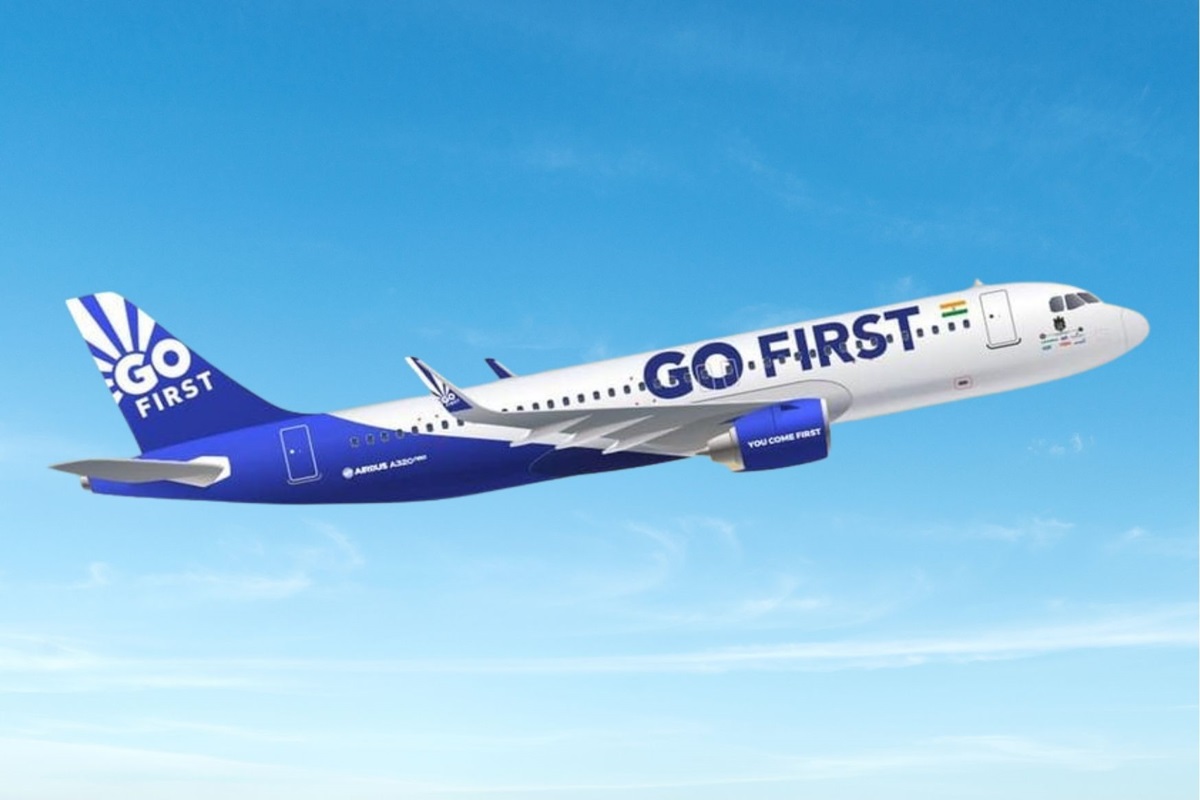 Go First Airlines declared bankruptcy on Tuesday, 2nd May 2023, with the Wadia Group owned carried filing an insolvency resolution case with the National Company Law Tribunal (NCLT). The airline also stated that its flight operations will be suspended from May 3 to May 5, with passengers receiving a full refund. However, according to some reports, flight operations may be suspended until May 15.
According to the airline, it chose voluntary insolvency because it was facing major financial difficulties as a result of a large number of grounded aircraft caused by Pratt & Whitney failing to deliver engines and engine parts. Go First is the first Indian carrier to file for insolvency under the Insolvency and Bankruptcy Code since Jet Airways, and owes $685 million USD to Indian lenders alone. However, most of these lenders are confident of recovering a large portion of these dues from property, guarantees, and the Indian Bankruptcy Code (IBC).
Go First is in a difficult situation since it has failed to pay lease rentals to lessors, resulting in notices of termination of aircraft lease agreements and the invocation of letters of credit. With the airline's financial situation deteriorating and other carriers potentially profiting from it, there are concerns about the airline's future and the impact on its passengers.
The Go First dilemma has raised concerns that other Indian airlines may gain from the situation, but there is also concern that tickets could rise owing to supply restrictions. During the January to March quarter of 2023, Go First's market share was 7.8%, and the airline's immediate competition was Tata Group's two airlines, Air India and Vistara, which have market shares of 9% and 8.8%, respectively.
The no-frills airline accused Pratt & Whitney of failing to satisfy contractual commitments and refusing to comply with an arbitration ruling in the case, adding that with more engine failures likely in the following months, its operations would have become unviable.
In the Go First case, an Interim Resolution Professional (IRP) took over to administer the organisation while the NCLT processed the airline's application. According to the carrier, Go First's board and management will fully cooperate with the IRP and trust that the IRP will address the concerns of Go First's stakeholders as necessary.
Meanwhile, Go First received a show cause notice from the Directorate General of Civil Aviation (DGCA) regarding the cancellation of all of its flights till May 5th. The DGCA noted in the notice that Go First violated the guidelines by failing to provide written notification of the flight cancellations to the regulator. The regulator also required that the airline submit a list of efforts taken to minimise the difficulty caused to passengers due to the cancellations, as well as a plan of action for continuing to operate its scheduled flights.
Pratt & Whitney Engines Blamed for 'Faulty Engines'
According to the airline, they have been affected by Pratt & Whitney's malfunctioning engines since January 2020, with the percentage of grounded aircraft climbing from 7% in December 2019 to 31% in December 2020 to 50% in December 2022. Despite Pratt & Whitney's ongoing pledges, which it has consistently failed to meet, this was a source of concern.
Go First has accused Pratt & Whitney of refusing to comply with the emergency arbitrator's order and of failing to provide spare leased engines at all. The airline further stated that the engine provider has not provided any clarity regarding the future provision of spare leased engines. It has also failed to induct damaged engines for repair, according to Go First. Pratt & Whitney, according to Go First, has refused to comply with an emergency arbitrator's judgment mandating the American engine maker to produce 10 engines by April 27 and 10 more engines per month until the end of 2023.
"Had Pratt & Whitney followed the emergency arbitrator's award, all of GO First's aircraft would have been operational by August/September 2023, ensuring profitable operations in India's rapidly growing aviation market." As a result of Pratt & Whitney's failure to comply with the emergency arbitrator's order, GO FIRST is "compelled to take steps to enforce the award in the United States and other international jurisdictions," according to a Go First statement yesterday.
The airline blamed the "faulty" Pratt & Whitney engines used on its Airbus A320 flights for the grounding of half of its fleet. The airline also added in their statement that it was facing a financial crunch due to Pratt & Whitney engine non-supply, which has forced the company to ground 28 planes, more than half of its fleet.
Pratt & Whitney, on the other hand, attempted to retaliate against Go First, accusing the airline of having a "lengthy history of missing its financial obligations." While the company has not issued an official statement, a Go First spokesperson told the media that the company has been failing to meet its financial obligations to Pratt & Whitney.
The battle that lies ahead
Go First also reported a loss of Rs. 10,800 crore in lost income and associated expenses due to their airplanes' grounding. The airline stated that it paid lessors a total of Rs. 5,657 crore in the last two years, with Rs. 1,600 crore going towards lease fees for non-operational grounded aircraft.
Further, Pratt & Whitney is being sued by the airline for about Rs. 8,000 crore in damages.
In addition to declaring bankruptcy, the airline petitioned a court in Delaware, United States, for enforcement of the arbitration ruling. On April 28, Go First filed an emergency petition in Delaware Federal Court seeking a judicial order compelling Pratt & Whitney to comply with SIAC's two arbitral rulings, given on March 30 and April 15. In the petition, the airline accuses P&W of supplying defective geared turbofan engines, failing to fix the damaged engines, and failing to provide sufficient spare leased engines.
Because Go First is in trouble through no fault of its own, the government of India has stated that it will assist the airline. "The government has aided the airline in every way possible", stated civil aviation minister Jyotiraditya Scindia in a statement.
Go First is not the only airline that has been affected by malfunctioning P&W engines. Over 30 IndiGo Airbus A320Neo planes are currently grounded due to engine problems, even after the original engines were replaced with 'modified' engines. However, because IndiGo is a much larger operator with a diverse fleet of aircraft, it has been able to weather the storm with minimal disruption to its operations.
It seems that Go First has run out of runway, with the deep-pocketed Wadia's showing a disinclination to invest more equity in the beleaguered airline. Perhaps a wealthy investor will swoop and be the wind underneath Go First's wings, but things aren't looking optimistic right now.