Virat Kohli appointed as brand influencer by HSBC India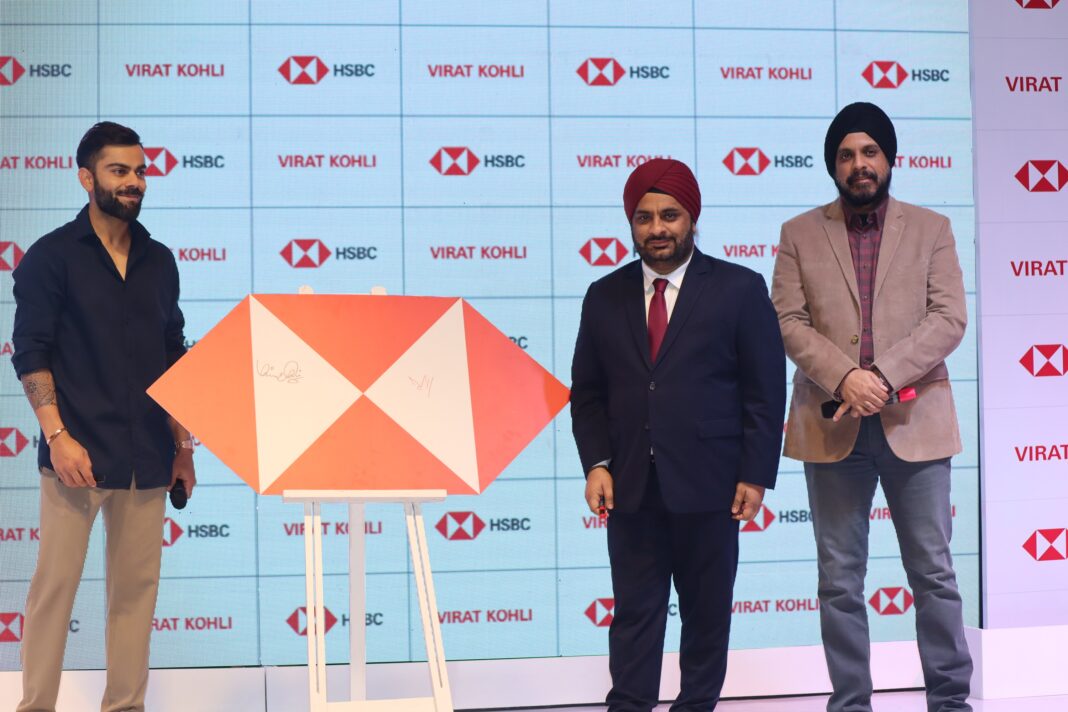 HSBC India is looking to establish a winning partnership by roping in Virat Kohli as its official brand influencer. Kohli is known for his disciplined approach and commitment to his craft, and HSBC India is looking to start a fresh innings with the elegant batsman as it looks to deepen its standing as a trusted and dependable financial partner. HSBC's stated purpose of 'Opening up a world of opportunity' mirrors its ambitions of supporting an aspirational India looking to go global through the bank's comprehensive suite of products and services.
As part of the association, a multimedia campaign featuring Virat Kohli will bring to life the value proposition of banking with HSBC. Speaking ahead of taking guard for the new innings with HSBC India, Virat Kohli said, "I'm delighted to associate with HSBC, one of the world's premier international financial organisations. HSBC's rich legacy in India, disciplined approach and long-standing commitment resonates deeply with my belief system of discipline, commitment and focus, aspects that have played a key role in my career so far. While people trust me to deliver on the field, I look at HSBC India as a focused and trusted financial partner to help achieve my financial goals."
Offering HSBC India's perspective, CEO Hitendra Dave had this to say. "We're thrilled to have Virat Kohli as our Brand Influencer and see him as a perfect fit for our values of taking responsibility, collaborating and succeeding together as a team as well as getting things done. Virat Kohli is a symbol of an ambitious India that is striving forward, going global and leaving its indelible mark on the global stage across various fields. We're keen to partner the country in its upward trajectory of growth, and our association with Virat Kohli will provide a significant impetus to this journey. Virat's appeal and pursuit of excellence is aligned to our growth ambitions in India. This is the start of a new and exciting chapter as we look to reinforce our commitment towards growth and being the preferred international financial partner for our clients."
Cricket is something of a religion and a great unifier in India, and this move will likely come off as something of a strategic coup, given Kohli's near universal appeal and a massive fan base of 246 million followers on Instagram alone. Beyond that, Kohli's commitment to discipline and excellence on and off the field makes him the perfect partner for this brand innings.