Most In-Demand Tech Skills to master in 2023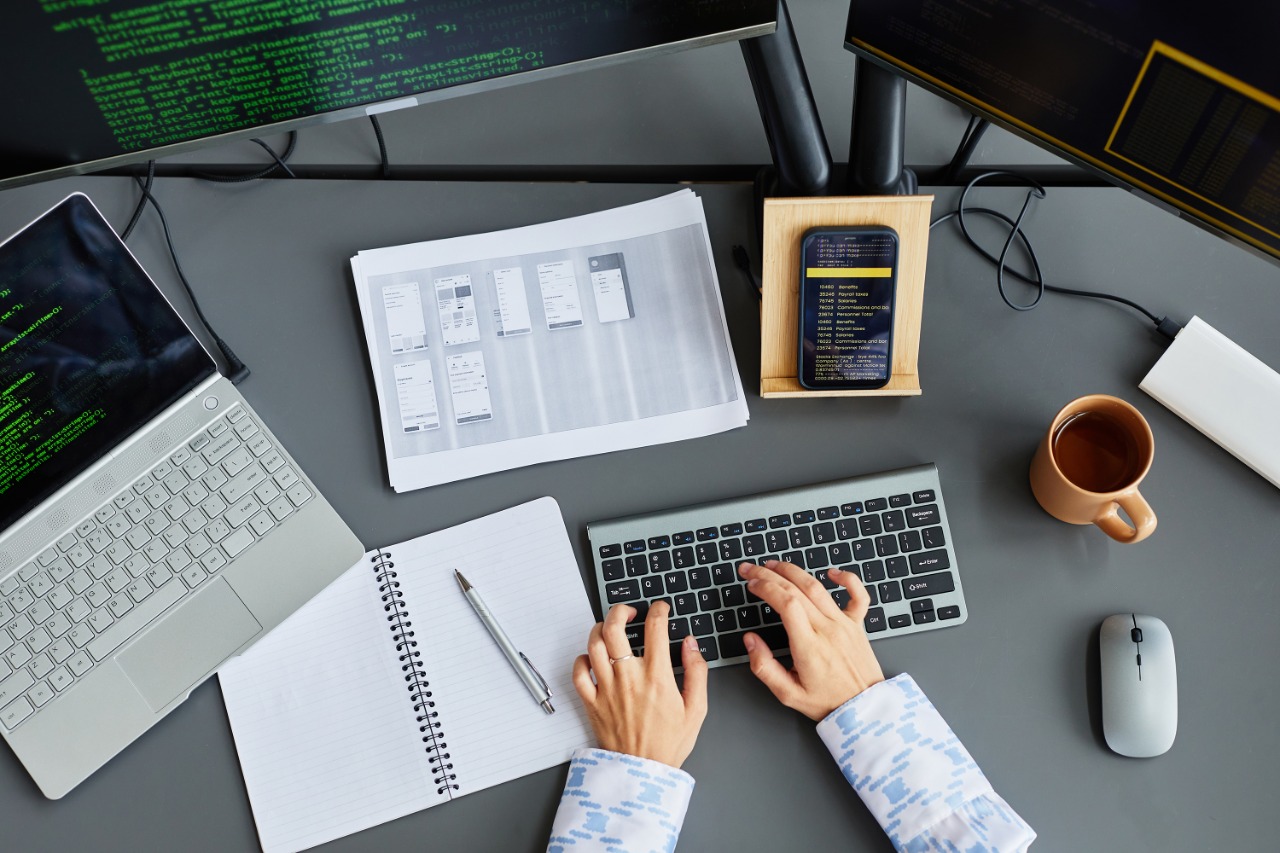 The pandemic affect, shift to a green economy, and consistent technology improvements have disrupted work and made digital-first technical skills critical for people preparing for the future. Due to a skills scarcity, tech training has become increasingly vital. Today, the talent and skills gap affect a wide range of businesses, from manufacturing to supply chain management and accounting.
Companies of all sizes are willing to pay a high salary for those who can bridge the gap between developing digital skill sets and additional educational certification and work experience. To remain relevant and competitive in the work market, one must learn in-demand technical skills.
This implies that while you might be doing great in your line of work, it is time to upskill yourself with at least one in-demand tech skill to keep your place in the global employment market up and running.
Let us investigate some of the in-demand tech skills that you can consider learning this year.
Cloud Computing
The use of the internet to store and access computing services such as databases, software, servers, networking, and analytics is known as cloud computing. It allows organisations to store files and applications on remote servers rather than the computer's hard drive and access them via the Internet. Users are not required to be physically present to access the data; instead, they can do it remotely.
A wide range of cross-platform cloud capabilities, such as cloud migration, application development and deployment, Application Programming Interfaces (APIs), database administration and storage, and cloud management and security, are in great demand right now. According to a recent Skillsoft compensation survey, two of the top three highest earning IT qualifications this year were in cloud computing: AWS Certified Solutions Architect – Professional and Google Cloud – Professional Cloud Architect.
Cloud computing is placed at one of the most prominently high-in-demand technological skills to be acquired. With most companies (big or small) migrating to the cloud, there is expected to be a significant increase in professional domain.
Blockchain Development
Blockchain for businesses has become an essential component since it enhances security, transparency, and provides rapid traceability. Blockchain technologies also eliminate the need for middlemen by reducing paperwork and human error. Employees with advanced cybersecurity and encryption expertise are in high demand among IT organisations. Blockchain technology is always growing, and professionals must keep up with the changes while also adopting a continual learning mentality.
Cybersecurity
Cybersecurity remains one of the trendiest fields for tech workers. The job market for IT security specialists will expand multifold, substantially faster than the growth rate for all other technology jobs.
Penetration testing, application security, network security, and cloud security are the most in-demand cybersecurity subskills. Adding essentials like risk assessment, intrusion detection, security policies and frameworks, and incident response will boost your market value even more. The cybersecurity industry is already booming. In fact, cyber-security experts with threat detection, modelling, and threat management skills earn way more than their base income. Some of the best IT certifications in terms of pay and ROI are also in cybersecurity. Cybersecurity jobs are extremely technical and necessitate people broadening their skill sets through further security training.
Artificial Intelligence and Machine Learning
Artificial Intelligence (AI) and Machine Learning (ML) have been buzzwords in the IT sector for the past three years. With automation becomes more prevalent, firms have both a challenge and an opportunity. IT experts with AI and ML skills will be in high demand in industries such as manufacturing, healthcare, finance, and telecommunications.
Augmented Reality (AR) and Virtual Reality (VR) are technologies that connect the physical and virtual worlds. Users can perceive information and content visually, like how they see the world. Many industries, including healthcare, travel, aviation, and automotive, are creating AR systems for training purposes. This works by augmenting a live view with digital features and improves how our digital devices can help us with daily tasks like looking for information and purchasing. In contrast, virtual reality allows users to experience what it's like to travel to any area. While augmented reality allows you to interact with a real-world event, virtual reality creates a completely immersive virtual environment.
In general, AI and ML experts should be knowledgeable with computer science basics and programming, probability and statistics, data modelling and assessment, machine learning algorithms and libraries, software engineering, and system architecture.
Data Science
According to Gartner, 91% of organisations have not yet reached a "transformational" level of data and information maturity. The requirement to drive enhanced decision-making is only one reason why the number of jobs requiring data science skills is predicted to climb manifold.
Because data science is an interdisciplinary field, it necessitates a diverse set of skills. A bachelor's or master's degree, as well as skills in statistics, economics, information systems, or computer science, are often required. Data science professionals will also benefit from programming skills in languages such as Python, Java, SQL, C++, and R, as well as knowledge with one of the top Python deep learning libraries.
Data wrangling, data intuition, pipeline design, feature engineering, querying, social media mining, and data visualisation and storytelling are other sought-after abilities for data scientists. To survive today, data scientists, like many other technical professions, require the following soft skills: communication, critical thinking, problem solving, business acumen, and intellectual curiosity.
In conclusion
Employment is evolving to the point where it is anticipated that most of the jobs that college graduates will have in 2030 have not yet been invented. This implies that skills will have to evolve as well. AI and automation will play a significant role in this as robots grow more capable of performing more tasks. Smart, AI powered machines will increasingly conduct occupations that require cognition and decision-making, rather than just automating manual tasks.
So, what does this mean for humans? While we are unlikely to be rendered obsolete very soon, we will concentrate on tech jobs that machines just cannot do as effectively as we do, such as the ones mentioned above.