Shark Tank Season 2: Everything you need to know about new shark Amit Jain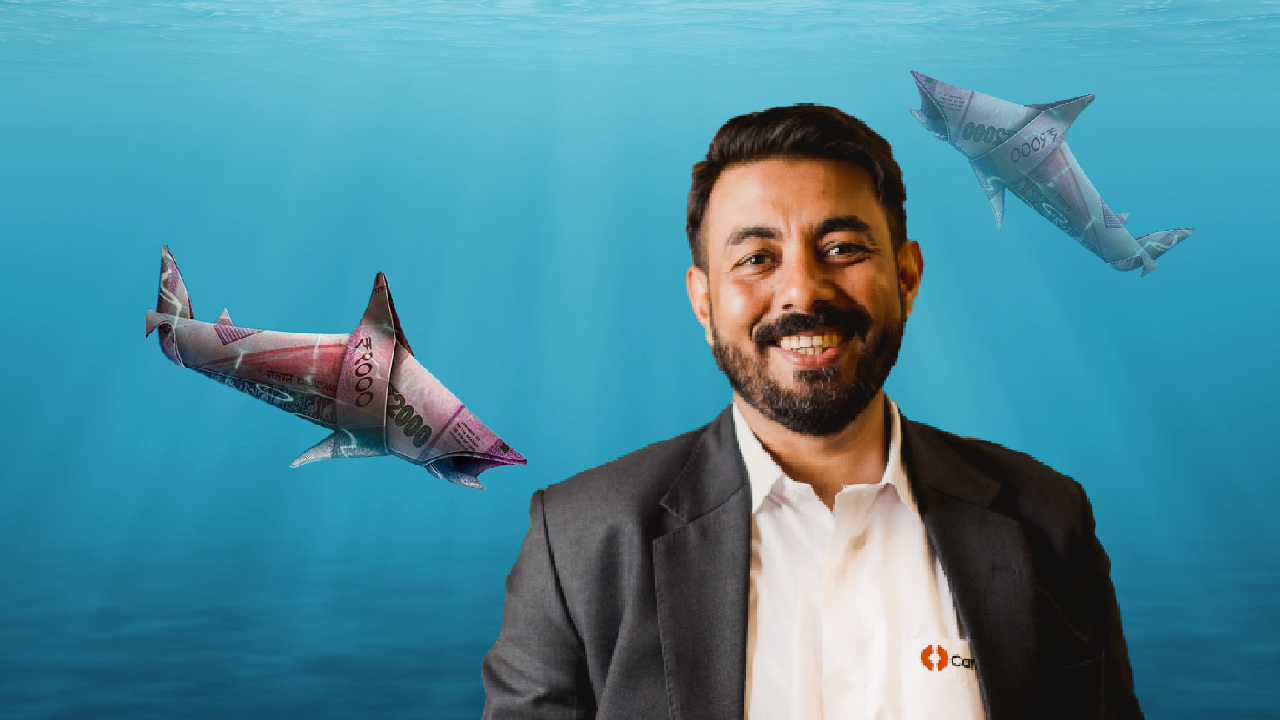 Shark Tank India is gearing up for a new season soon. The creators of the popular reality show recently unveiled a teaser for the new season, with a host of celebrities returning, including Anupam Mittal, Namita Tapah, Aman Gupta, Peyush Bansal, and Vineeta Singh. While many pointed to the absence of Ghazal Alagh and Ashneer Grover, the teaser introduced a new shark, CarDekho co-founder and CEO Amit Jain.

According to a TOI report, the latter has been roped in as a replacement for former BharatPe founder – Ashneer Grover was the founder of the fintech company Bharat. He was removed from his job and got into a lot of controversies earlier this year for alleged fraud. He was a hot favorite among the audience for his no-nonsense attitude but sadly, he and Ghazal won't be coming back even as all the rest of the five sharks do. Here's everything you need to know about Shark Tank India's new judge – Amit Jain, CEO, and co-founder of CarDekho.
Amit Jain is an alumnus of the prestigious Indian Institute of Technology, Delhi. Hailing from Jaipur, Jain completed his initial schooling at Saint Xavier's School in the city before graduating from the premier engineering college.

Jain worked as a software engineer with Tata Consultancy Services (TCS) before founding CarDekho along with his brother. However, Jain didn't continue there long enough. He later joined a software company called Trilogy in Texas and worked as a senior associate. Post that, he teamed up with his brother and launched GirnarSoft, an IT service management company. In 2006, Jain and his brother turned their garage into a makeshift office and inaugurated their own software outsourcing company GirnarSoft. A report states that the duo employed a team of 20 people, and the early years of the company were profitable. Though after a while, the company saw a decline and fell into losses. They reportedly lost around 1 crore in stock. It was later in 2007 that Amit Jain and his brother, Anurag Jain teamed up to start working on their business.

In 2013, the tables turned for the brothers when CarDekho saw a profit after 7 years and the company secured Series-A funding of over 15 million dollars. CarDekho is a search enterprise that helps users to buy cars that fits their requirements. The website and app maintain automotive content like expert reviews, thorough specifications, and rates, along with pictures and videos of all car categories that are available in India. As evident on its official website, Cardekho has joined hands with many automobile manufacturers. It is currently one of the five largest auto portals globally. CardDekho has reportedly revolutionized the consumer experience in fulfilling their mobility dreams on the strength of technology and by digitizing the entire consumer journey in the auto ecosystem.

CarDekho group is the largest consumer-facing digital destination with 55 million+ monthly active users on its group portals – CarDekho.com, BikeDekho.com, ZigWheels.com, Powerdrift.com, etc. The company also operates India's leading insurance brands – InsuranceDekho and Rupyy, a specialized fintech platform that offers financing options to automobile customers and retailers.

In a LinkedIn post, Jain revealed that the idea of starting CarDekho came struck him after attending an Auto Expo event in New Delhi. Jain wrote, "Our goal was to leverage technology and provide the best-in-class car buying or selling experience to the users. We set up a portal where people could come to find the right information and review cars before deciding on buying." CarDekho is currently valued at $1.2 billion (Rs 120 Crores), per Money Control. Meanwhile, a JagranTV report that the estimated net worth of Jain is $360 million (approx Rs 2984 Crore).

Jain will be sharing screen space with Mittal, Thapar, Gupta, and other sharks in the upcoming second season of Shark Tank India. Talking about the same he said, "Shark Tank is a phenomenal platform which has propelled entrepreneurial journeys to the hyper-growth orbit by providing not only funding but also sponsorship of Sharks. Season 1 of Shark Tank in India fired up the same streak for all Indian start-ups and has changed the Indian outlook towards entrepreneurship.

" Furthermore, he added "I am confident that Season 2 will surely be a bigger, better, and more versatile platform for the Indian entrepreneurial dreams. I am very excited to share my experience of decades with budding entrepreneurs on the show and mentor them to build a new India. We will surely write some defining stories during this journey. I compliment the channel and the entire Shark tank team for being the launch pad to the wonderful world of building businesses."

When asked what he works with, his head or heart, when making tough business decisions, he said, "I think I am both, depending on the context. I am very objective most of the time. When it comes to the people side of things, I am more heart and when it comes to the business side of things, I am more head." About expanding his brand to other countries, said, "We are in Southeast Asia now. Indonesia, Malaysia, Philippines is three we have already been doing business in. It's been a good start." A programmer at heart, Amit is a dynamic leader, building profitable businesses focused on sustainable growth and creating customer-centric products that use technology to solve serious problems. is also an expert in Amit's long journey to forming his CarDekho Group today was a rudimentary one.

Shark Tank India season 1 created a buzz and ignited the entire start-up ecosystem of the country. It redefined the way entrepreneurship was looked upon and how budding and ambitious entrepreneurs defend their belief in their businesses. Season 1 of Shark Tank India turned Aman Gupta (BoAt), Ashneer Grover (Bharat Pe), Vineeta Singh (SUGAR Cosmetics), Namita Thapar (Emcure), Anupam Mittal (Shaadi.com), and Peyush Bansal (Lenskart) into household names as the 'Sharks' who would decide the fate of India's small businesses. Season 2 is expected to be more charismatic than its previous season.