Baramati Agro: Poised for Growth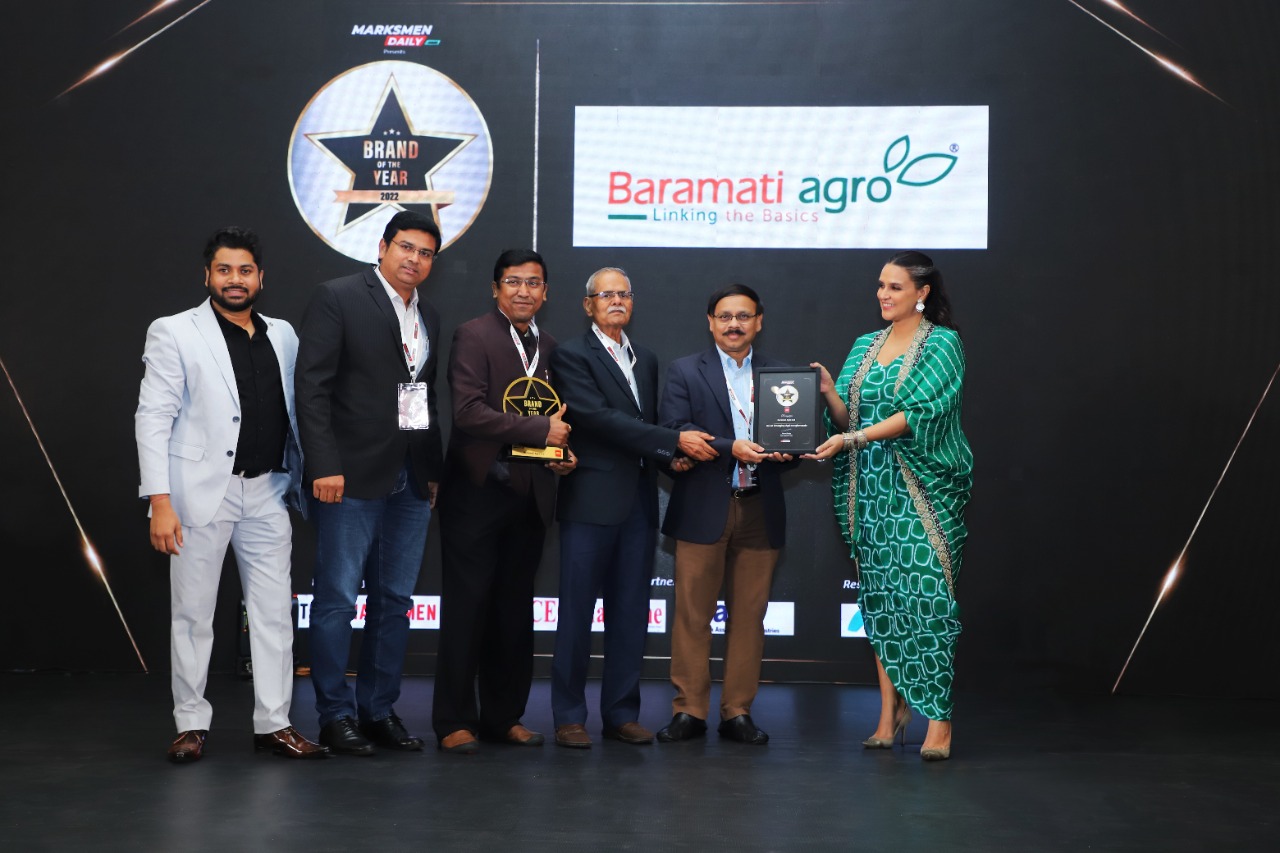 "We all die. The goal is not to live forever, the goal is to create something that will" – Chuk Palahnuik, American journalist/novelist.
The humble beginning, dedicating thirty years to build an unparalleled agrarian society, Padmashree Late Appa Saheb Pawar was a visionary social revolutionist who created the brand as what we call it today, BARAMATI AGRO. The company has united a diverse range of agriculture and allied activities in the vertices of Agri businesses evolving as an internationally recognized Agri-conglomerate at par with global standards. Seeded in 1988 as a poultry-focused undertaking, the company has now successfully spread its operations across various sectors such as broiler parent and broiler integration, animal and poultry feed, food processing, sugar and ethanol manufacturing, soap, green energy generation, retailing, and trading of agricultural commodities, fruits, and vegetables. The company's value is deep-rooted in collective empowerment with the vision to be a value-based company with leadership role in domestic as well as international markets and to continuously strive to create value for all its stakeholders by "Linking the Basics".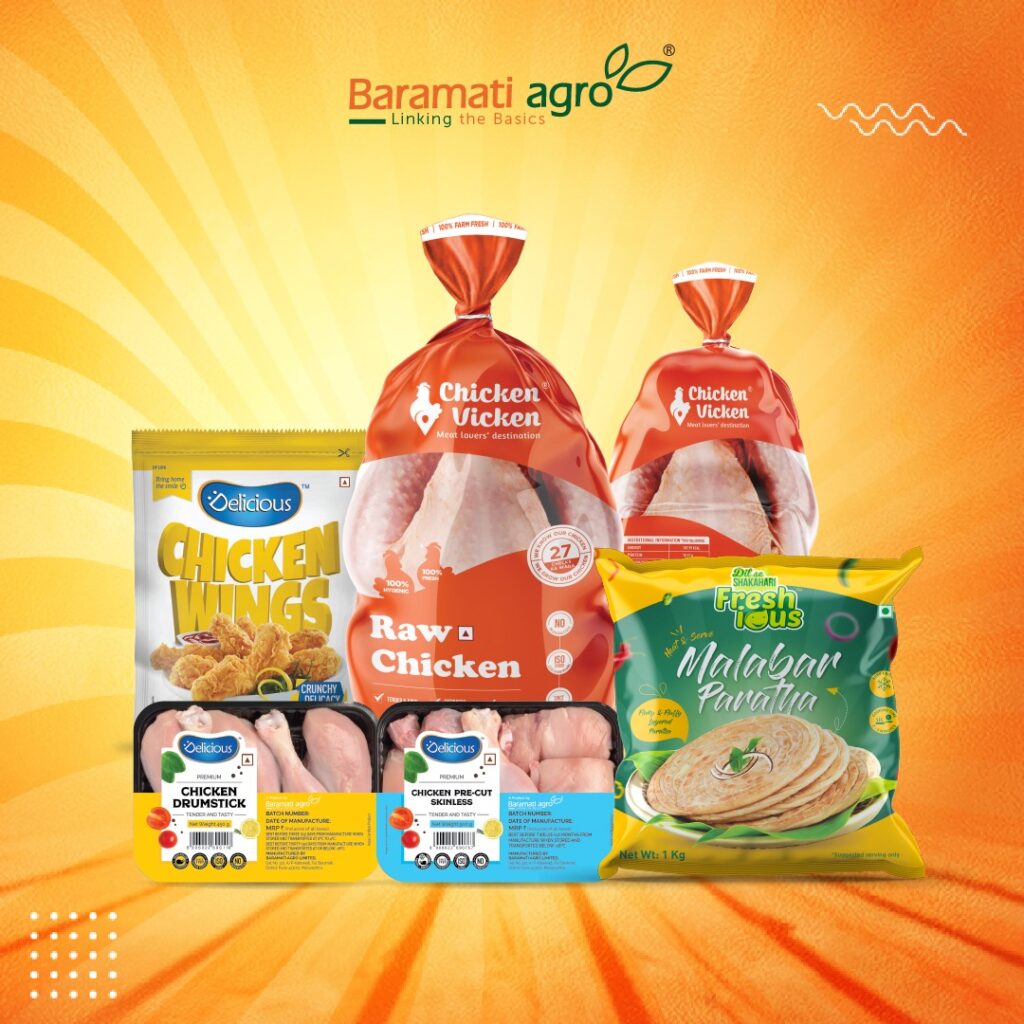 Working with the farmers, the company believed in building a wealthy community for them. The farmers of Baramati region had always struggled to fulfil their basic needs as agriculture in the area was entirely dependent on rains. This is when Dr Appa Saheb Pawar introduced the farmers to poultry and dairy farming, as an alternative source of income. He educated them about sustainable agricultural practices and trained them to adopt new scientific and innovative technologies. He provided them with a definite market through developing processing and manufacturing units. He diversified into various sectors to create a sense of fulfilment among the farmers and build a wholesome community. Additionally, the company is dedicated towards improving the soil health. It has introduced a range of organic inputs, with a primary focus towards improvising the soil quality, soil yield and product quality without disrupting the soil health.
Taking the legacy forward, Mr. Rajendra Pawar, the Chairman of the company and CEO Mr. Rohit Pawar devotedly worked with the farm-to-fork model with the basic principle of 'Linking the Basics', Baramati Agro has been working to improve the lives of farmers and provide a sense of fulfilment to its consumers. The success remains consistent when a company always remember why it started. The company has religiously focused on the three Cs of Customer Satisfaction i.e., Consistency of Quality, Consistency of Service, and Consistency of Positive Customer Experience. The brand "Baramati Agro" has always worked with a 'sense of purpose' to create a feeling of trust and reliance for its customers. Following a bottom-up approach, the company has been consistent in "promises made, and promises kept spirit. Focusing on building a wealthy community of farmers at one end of the continuum to providing unparalleled customer journey at the other end, Baramati Agro ensures creating a lasting impact in the lives of the people.
As we continue to grow, we don't lose sight of what's most important- the customers. We cater to a wide spectrum of consumer requirements. As a brand, we strive to set the highest standard of quality in everything we make. By constantly challenging ourselves to improve and bring the best quality, we have gathered a community of loyal consumers. We provide them with a wide range of products under the following categories – Cattle feed, Poultry feed, Horse feed, Pig Feed and under the Sugar division we have the brand 'Divine Crystal'. We deal in B2B model for ethanol and have a wide range of food products as well in different categories – RTE, grill and serve, heat and serve and cold cuts all under one umbrella. Some of our robust brands are 'Elicious' with a wide range of non-Veg RTE products such as Chicken Nuggets, Sausages, Burger Patties, etc., 'Freshious' include veg range of products such as Aloo Paratha, Malabar paratha, green peas, sweet corn, Cheese, pea & corn nugget etc. 'Chicken Viken' is our franchise base model which deliver wide range of processed fresh chicken in different cuts & Egg with a brand name 'Eggcite'.
Baramati Agro has a state-of-the-art chicken processing line to produce a wide range of value-added products under most stringent quality environments and standard. The company strictly complies with all International and Indian food safety regulations and parameters. Additionally, the company understands the responsibility towards environment and uses environment friendly resources like solar and co-gen energy, natural water reservoirs, etc. Safe waste disposals are ensured through effluent treatment and rendering plants. Fresh Fruits and vegetables are the latest endeavour in line with the philosophy of Linking the Basic; we are engaged in procurement and marketing of different varieties of fruits and vegetables for domestic and international market such as Baby Corn, Chillies, Ginger, Sweet Potato, Grapes, and Pomegranates to name a few. With strong backward integration, robust sourcing and state of the art manufacturing facilities we derive a competitive advantage in the domestic and international market. We have developed product expertise and built enduring relationships with our business partners in India and abroad. By constantly challenging ourselves to improve and bring the best quality and service, we have gathered a community of loyal consumers. In our strive to excel, we have achieved a position among the top ten ethanol suppliers in India.
True to its mission to 'scale up with speed to become India's largest diversified agribusiness conglomerate', the brand 'Baramati Agro' speaks it all. We have successfully built a community of dedicated employees, stakeholders, partners and customers believing in community growth and building. Our passion for our core purpose gives us courage to reach beyond our comfort zone to try innovative and unconventional ideas for our consumers. We make every decision and measure every outcome based on how well it serves our customers.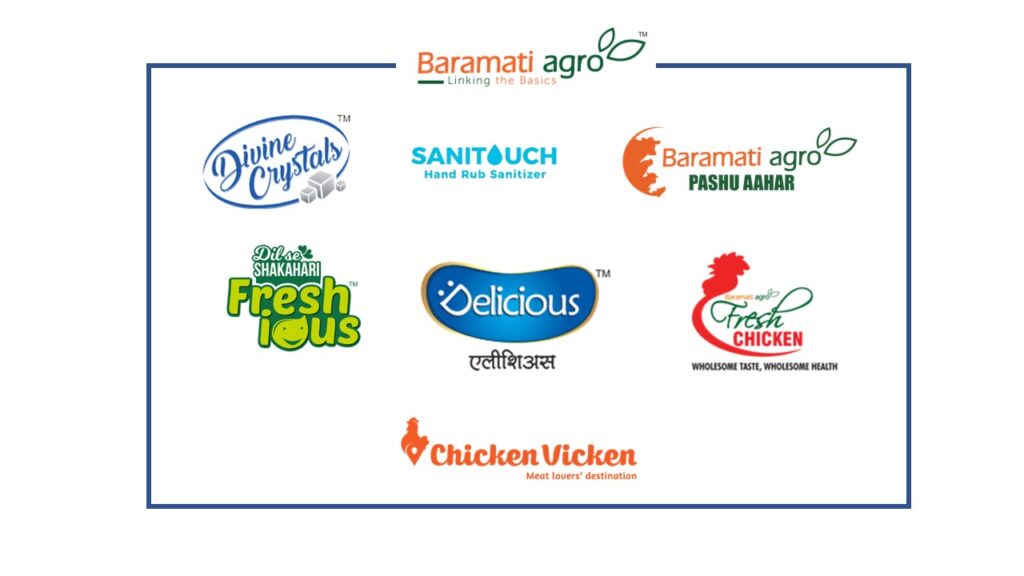 In the words of our Chairman, Mr. Rajendra Pawar, "As Baramati Agro makes inroads into various sectors, we are conscious of the importance of relationships, collaborative learning and inclusive growth. Though we have a strong legacy and track record of success, we don't rest on our laurels. On the contrary, our ability to constantly reinvent ourselves and reach for the sky with renewed vigour is our brand strength. We combine new technology with age-old values of transparency, timeliness and trust. Each hand counts, and every voice is heard in our quest for excellence."