Meet These Successful Yoga Startups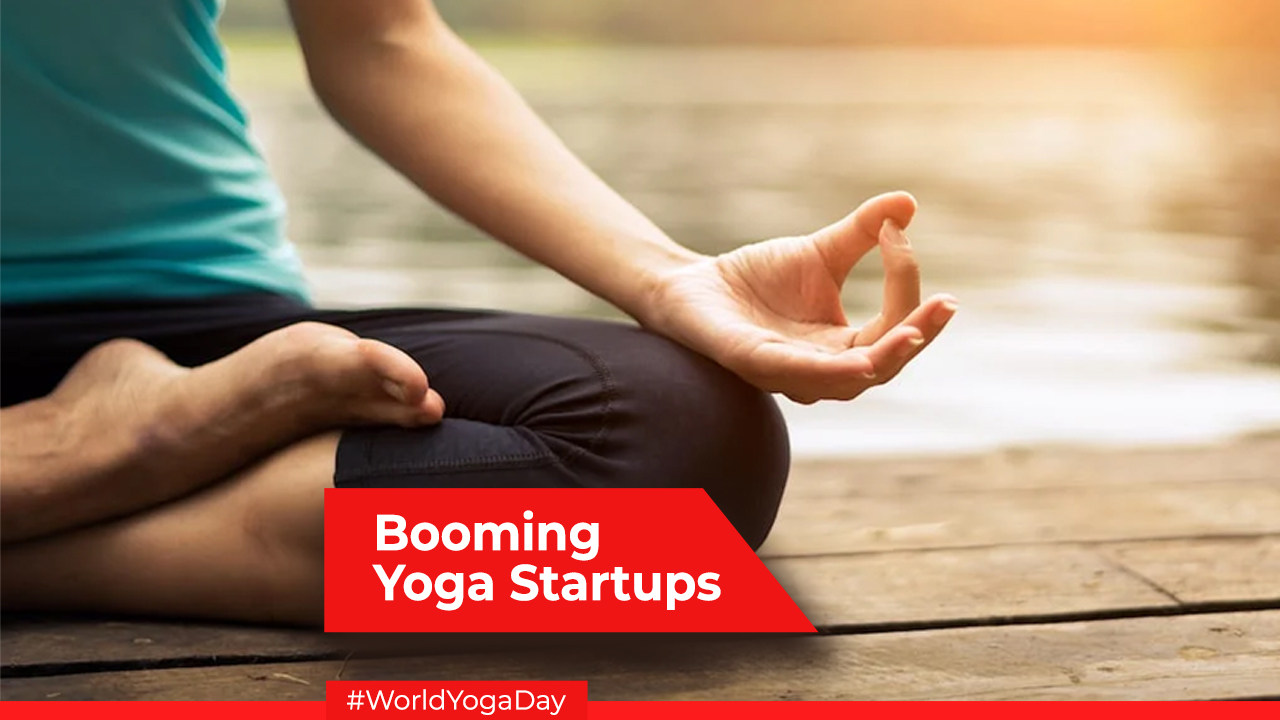 With yoga moving past being a lifestyle choice and with everyone taking wellness seriously, the discerning entrepreneurs find plenty of business opportunities in the sector.
India's ancient holistic approach of keeping the body and mind "Active, positive and energetic" is Yoga. And yoga has seen a mammoth transformation in the past couple of decades while in the 90s, it was only limited to wellness enthusiasts practicing in homes and parks. What changed? Surya Namaskar's occupation in the early morning TV slots which caught the attention of common folk, celebs both in India and abroad.  
But since the last few years, there has been an unprecedented boom for yoga and its practitioners.
There's no surprising fact that a yoga guru turned-entrepreneur and businessman Baba Ramdev, started a pan-Indian commoditization model of yoga through his brand Patanjali.
The United Nations designated June 21 as International Yoga Day as this phenomenon moved to the global level with only the American market alone pegging at $17 billion.
This sector offers great opportunities of investment as awareness on wellness and health-related activities have increased with spas, rejuvenation treatments, specialized treatment centers or Ayurvedic drug manufacturing being some.
Here are five yoga entrepreneurs that commodify the experience of yoga and have built business on it:
Yoga Jal
The founders of Yoga Jal take on the cold-pressed organic drinks and energy drinks. Meet the Bangalore based husband-wife duo, Deepak Ugrappa and Nayana Kanthraj, who founded Yoga Jal in 2017. 
Containing natural preservatives to retain active ingredients, Yoga Jal is equipped with a unique blend of herbs with no refined sugar, artificial colors but only 8-10% Sulphur-free sugar.
Last year Yoga Jal sold over 8,000 bottles and in December alone, they have sold more than 2,800 bottles. The drinks are available at online stores and Joga Jal also won the TiE Entrepreneur Award in 2016.
AyurUniverse
The thought of India lacking in its wellness game with Ayurveda, Siddha medicine or yoga, led Vijay Kumar Karai to become an entrepreneur leaving his corporate life behind with a single aim– to put yoga, meditation, Ayurveda and other concepts on the global wellness map.
Vijay Kumar Karai started Bengaluru-based AyurUniverse in 2016, an online wellness aggregator startup which leverages technology to let worldwide customers to choose, search and book a wellness package without any intermediaries.
This six-year-old wellness aggregator offers wellness packages from across 300 verified wellness centers in Sri Lanka, Nepal, Bali and India. AyurUniverse leverages technology to help in selling home-grown  Ayurveda, yoga and meditation to the world. 
Sarva
Sarva is a digital wellness health platform dedicated to yoga, breathing, mindfulness and nutrition practices with a group of yoga coaches trained in the Yoga capital of the world, Rishikesh, India.
Sarvesh Shashi, the founder of Sarva has been an experienced yogi for two decades with a vision to bring yoga in preventive healthcare globally. Sarva has like-minded investors like Zumba, Jennifer Lopez, Mark Mastrov, Bill Roedy and Alez Rodriguez amongst others who support 7 billion practitioners around the world with a community of 100,000 yogis.
YogiFi by Wellnesys
Muralidhar Somisetty is very thankful to the age-old practice, yoga which helped him recover from a spine injury without surgery. He became a certified yoga teacher despite being challenged with the adoption and effectiveness of yoga sessions online from practitioners. 
He founded Wellnesys in 2018, and later, with its AI-powered flagship product YogiFi, an interactive and immersive yoga class experience, he disrupted the way practitioners learn yoga digitally.
This is a first of its kind yoga mat powered with AI and the best of ancient science that lets users practice yoga anytime, anywhere with personalized real-time feedback on their postures. 
No wonder the sector is booming with Rs. 8000cr yoga business as these platforms are way on top of the line for consumers. How curious are you to try all of these yoga platforms?