Sheryl Sandberg 'Unfriends' the Meta Universe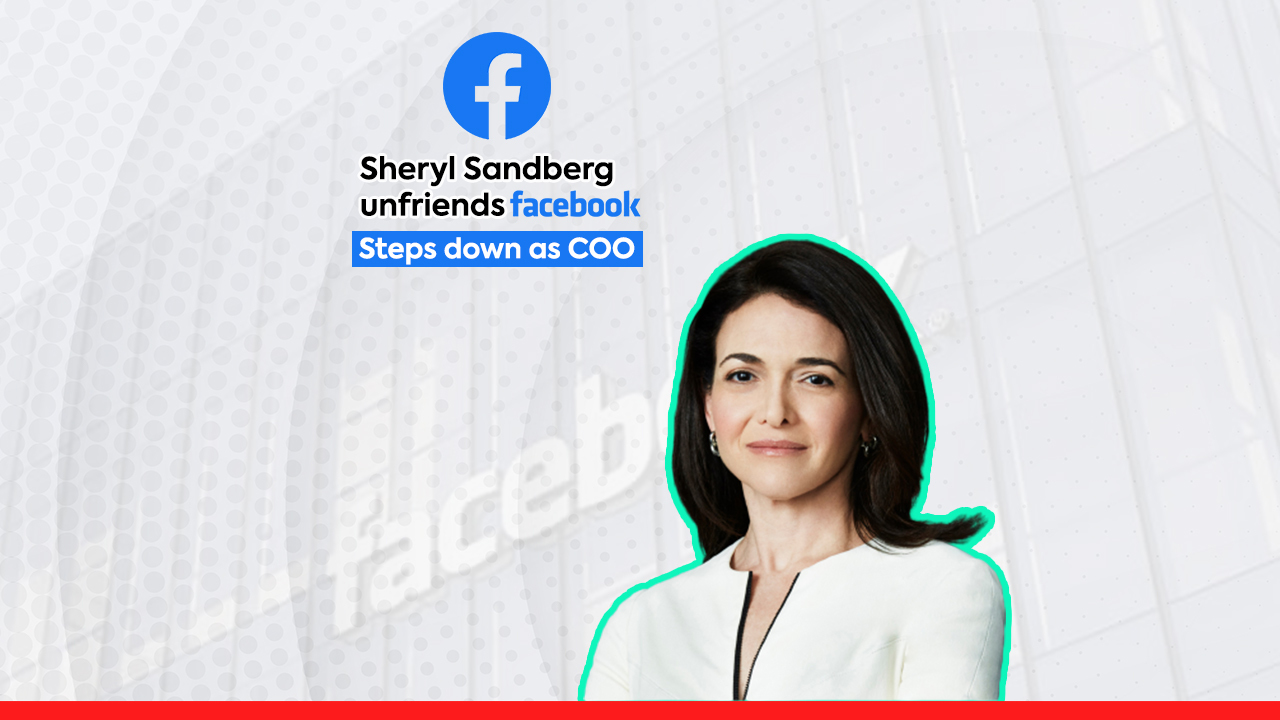 Sheryl Sandberg, the chief operating officer of Facebook's parent company Meta Platforms, announced that she is leaving the business after 14 years.
Sheryl Sandberg was Meta Platforms' second most important person after Mark Zuckerberg and one of the most powerful executives Silicon Valley has ever had announced her departure through an online post on Facebook. But, Sandberg will remain on board.
Following Sanberg's announcement, shares in Meta fell by 4% indicating that she had been a vital part in making Facebook grow to where it is today. She leaves an ad legacy that she created for Facebook years ago and things look a little complicated for Meta Platforms with this decision of hers.
Ms. Sheryl, a then-23-year-old Harvard dropout, joined the company Facebook when it was still a small company led by Mark Zuckerberg. Being a veteran of Google, she helped turn Facebook's advertising business into a profit highflier, as the company grew to acquire Instagram and WhatsApp.
Meta CEO announced through an official post on Facebook that from here on, Javier Olivan will be the next Chief Operating Officer. Mark has also said He said that Mr. Olivan's responsibilities would differ from Ms. Sandberg's, with Mr. Olivan taking on a "more traditional" chief operating officer role that was more focused internally and operationally.
Ms. Sandberg wrote that when she took the job at Facebook in 2008, she hoped she would just be in this role for her next five years and that it is time for her to write the next chapter of her life after fourteen years.
Sanberg's contribution to Google's ad business was magnanimous as she was the core mind in the company's team which became an essential part of every advertiser's budget to date and absolutely will be forever.
Then later when she joined Facebook after four years of its birth, she brought the same self-service model to Facebook, now called Meta Platforms. But with a slight difference that had amajor impact- instead of targeting users based on their search queries like Google did, Facebook could target based on the users' personal identities and connected interests.
An entire industry of other tech companies then followed suit with business models that offered products for free by making money off of users' personal data.
Last year, Meta reported that more than 2.8 billion people used one of its apps daily globally along with more than $117bn in revenue.
Sheryl made her fame as an author of, what she described then as a sort of 'feminist manifesto' called Lean In: Women, Work and the Will to Lead. This book released in 2013 made her a global celebrity.
But her star power figure was tarnished as the company faced criticism for handling of users' personal data in relation to political consulting firm Cambridge Analytica, targeted adverts as well as its moderating algorithm of social media posts.
In Mr Zuckerberg's own post, he said Ms Sheryl's departure marked the "end of an era", by also noting that it was "unusual" for a business partnership like theirs to last so long as she had architectured their ads business by hiring great people and forging their management culture.
Ms Sandberg had created opportunities for millions of people around the world, and Mark says that she deserves the credit for so much of what Meta is today and that she had taught him how to run a company.
With her experience in legal, operation and policy boosted the idea for forward-looking technologies like virtual reality and Mark's preference for the product.