The rise of the Direct-to-Consumer business model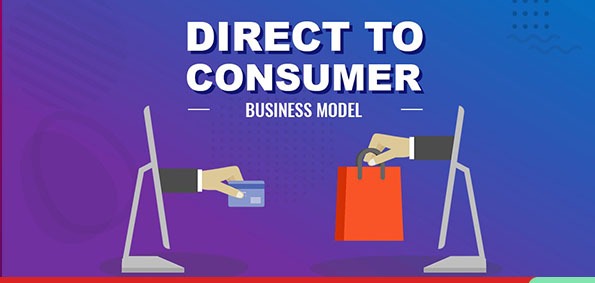 In the last few years, more than 800 new-age firms from India have ditched middlemen and gone Direct-to-Consumer (D2C) since it allows marketers to skip intermediaries and contact consumers faster and more efficiently.
The Covid-19 pandemic wreaked havoc on the traditional retail sector, highlighting the significance of moving to a digital-first D2C strategy. Many big D2C brands had their growth accelerated by the pandemic, and those with dedicated websites saw an 88 percent increase in consumer demand in 2020 compared to the previous year.
FMCG giants such as Johnson & Johnson, Himalaya, Hindustan Unilever, ITC, Lakme and others, which have dominated the Indian market for decades, are now challenged by young startups like Mamaearth, The Moms Co, Bey Bee, Azah, Nua, and Pee Safe, among others.
Furthermore, whereas well-known beauty businesses like Revlon and Lotus took about 20 years to achieve the INR 100 crore revenue level, new-age brands like Mamaearth and Sugar only took four years.
The Road Ahead For D2C Brands
According to Inc42 Plus' recently released report on The Rise Of India's D2C, the market is expected to grow to $100 billion by 2025 in India.
Fashion has the biggest growth potential among all D2C sub-segments, with a projected value of $43.2 billion by 2025. The most important fashion sector is apparel and footwear, which is predicted to account for almost 77.6% of the overall online fashion market by 2025. Fashion was the most funded D2C sub-segment, raising $756 million between 2014 and 2021, in addition to its development potential.
The D2C model has gained traction in India in recent years as e-commerce penetration has increased, digital infrastructure has improved, the millennial population has grown, consumer tech awareness has increased, and the number of D2C firms and their diversified products has increased.
Further, a series of lockdowns, as well as people's fear of going out coupled with the social distancing mandate has shifted customers' mindsets, encouraging them to use digital platforms. The D2C market in India has also been pushed by new trends and opportunities. In brief, the D2C market is expected to thrive in the next couple of years due to a shift in consumers' shopping behaviour and the accelerated digitalisation induced by the pandemic.