Meet Jay Chaudhry, the richest Indian-American in the USA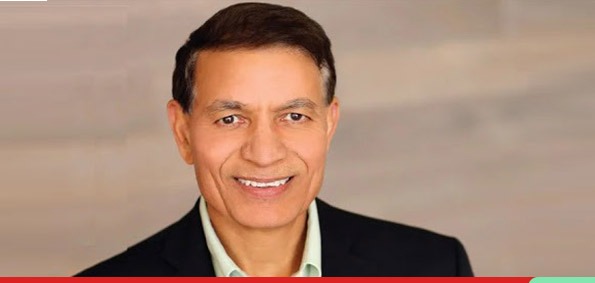 Ranked as the 85th richest American on Forbes 400 list last year, Jay Chaudhry comes from humble beginnings. He was born in Panoh, a small village in the Una district in Himachal Pradesh, 230 miles to the north of New Delhi, which did not have electricity or running water until he was in his teens. Thus, he found it easier to study under a tree than indoors, a fact made easier by the fact that his parents were small-scale farmers. "I used to walk nearly 4 km every day to attend my high school at Dhusara, the neighbouring village," he said in an interview to the Tribune a few years ago.
He went on to complete his Bachelor's in technology in Electronics Engineering from IIT at the Benaras Hindu University, and eventually flew to the US in the 80s when he secured a seat at The University of Cincinnati to undergo an engineering and management master's programme.
Chaudhry established Zscaler in 2008, and the company went public in 2018. Chaudhry's company, which specialises in facilitating secure digital transformation by rethinking traditional network security, saw an exceptional surge as the world transitioned to the work-from-home model.
Before Zscaler, Chaudhary founded a number of successful companies like AirDefense (acquired by Motorola), CipherTrust (merged with Secure Computing), CoreHarbor (acquired by USi/AT&T), and SecureIT (acquired by VeriSign in 1998). But before going on to become a successful serial entrepreneur, Chaudhry worked in multinational corporations like IBM, Unisys, and IQ software for 25 years. In 1996, Chaudhry and his wife Jyoti, both left their well-paying jobs to put their savings into founding a successful startup, thus starting his journey to the top.
His rise came on the back of stellar growth in the wake of the increased demand of cybersecurity among US institutions after a series of major ransomware attacks. Chaudhry saw an 85% increase in his wealth, which today stands at over Rs. 1,60,000 crore ($16.3 billion). "There is an accelerated market shift towards work from anywhere, which is the world Zscaler was built for," Chaudhry said after the company declared its latest quarterly earnings that caused a buzz on Wall Street.
According to Forbes, he and his family own 42% of the Nasdaq-listed Zcaler and put Jay's net worth at $16.3 billion, making him the richest Indian-Americans.
Unlike other billionaires, he believes, "My success so far has mainly been because I have very little attachment to money. I definitely do not feel like a billionaire even with a billion-dollar fortune." He defines happiness as a state of mind that money has very little to do with, a philosophy that a lot of us can learn from.