Where does SpiceJet stand right now?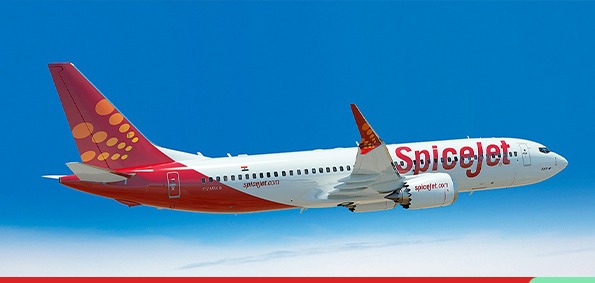 SpiceJet is currently navigating turbulent weather, and it needs a liquidity boost to find clear skies. The airline has reportedly grounded several of its Boeing 737 aircraft over non-payment of GST dues.
Ajay Singh took over SpiceJet from Sun Group's Dayanidhi Maran in 2015, reportedly paying just $2 per share for his 58.5 percent interest, and has been dubbed the "turnaround man" of the Indian aviation business. On the other hand, it hasn't been smooth sailing for the airline for some time, and the taxman is now on the list of issues.
SpiceJet, one of India's two publicly traded airlines, has lost money for the past six quarters in a row, and more difficulties could be on the way. While the airline's cash reserves were about ₹320 crores, it was barely enough to pay off its GST dues, which were rumoured to be up to ₹285 crores.
The airline petitioned the courts to be allowed to pay the dues in ten installments, but the tax authorities objected, claiming that there is no provision in the GST Act that permits for installment payments.
As a result, SpiceJet is unable to reduce its operational costs due to non-payment of GST dues. Lease rentals on aircraft are one of an airline's main operating costs.
The rise in fuel prices is another source of concern for SpiceJet and other airlines. The cost of Aviation Turbine Fuel (ATF) has nearly doubled in the last year. Apart from this, the airline has also received approval to hive off its cargo business to its subsidiary, SpiceXpress, which would result in a one-time gain of ₹2,500 crore.
Analysts at Prabhudas Lilladher say this could "go a long way in alleviating liquidity constraints".
On the bright side, SpiceJet launched a new scheme under which passengers will be able to pay for tickets in three, six, or 12 installments. "As part of the launch offer, customers will be able to enjoy three months EMI option at no additional cost (no interest)," the airline said in a press release.
Customers will have to make payment of the first EMI by providing their UPI ID and subsequent EMIs would be deducted from the same UPI ID, it noted.