Micro warehouses, under 30-minute delivery: online retailers bet big on quick-commerce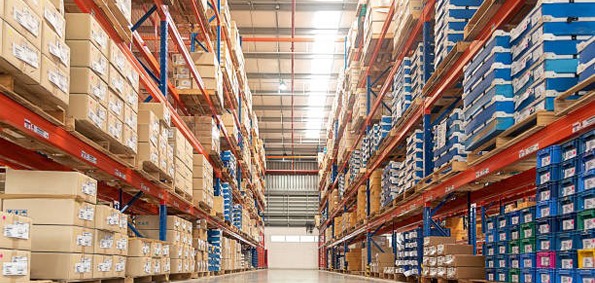 As a result of the pandemic's supply chain interruptions, the online grocery market has created a new sub-vertical called 'Quick Commerce', or q-commerce, where the promise of delivery within 10-30 minutes of buying is the distinctive selling offer.
The majority of these businesses are focused on establishing micro-warehouses closer to the point of delivery and limiting stock at these "dark stores" to under 2,000 high-demand items. In contrast to the typical formula of well-stocked large-format warehouses on the outskirts of towns and cities, this is a new approach. Zepto, a firm created by two 19-year-old entrepreneurs, announced a $60 million investment on November 1st as the newest player in the market.
Dark stores are micro-warehouses that are closer to the point of delivery than larger warehouses, which are often on the outskirts of a city and have a smaller number of them. Zepto's grocery delivery services are now available in Mumbai, Bengaluru, Chennai, Delhi, and Gurugram, with plans to expand to Kolkata, Pune, and Hyderabad in the near future. Investors such as Nexus Venture Partners, Y Combinator in Silicon Valley, Global Founders Capital, and other angel investors put $60 million into Zepto, indicating the potentially addressable market in which the firm aspires to operate.
By 2025, the fast commerce segment is expected to generate $5.3 billion in gross merchandise value (GMV), up from roughly $300 million in 2021. BigBasket is rumored to be considering launching its own 10-minute delivery service, dubbed BBNow. In non-Tier 1 areas, social commerce operator Meesho is considering offering free home delivery on food and grocery orders over Rs 200.
The expansion of traditional e-groceries has been fueled by internet access and a standardized discount approach during the previous 4-5 years. The shift in consumer preference for immediate delivery of top-up purchases and convenience-seeking behavior has created an addressable market for q-commerce firms. Analysts in the retail sector, on the other hand, argue that the business model of giving 10-minute delivery does not alleviate an existing supply-side problem.
In regions like Europe, where venture capital-backed businesses are leading the way, the q-commerce model has gained traction. Nearly a dozen businesses are already active in the field across Europe, including UK startups Dija, Jiffy, and Zapp, as well as Flink and Gorillas from Germany. Miss Fresh and Meituan Maicai have challenged established giants like Alibaba, JD, and Pinduoduo for a piece of the $400 billion online grocery business in China.
These markets' experiences have revealed how q-commerce business models not only run on razor-thin profit margins, but also address a relatively small portion of the addressable customer demand. While these organizations' current focus may be on recruiting customers and changing behavior, the necessity for finance at some point in the future may raise issues about their ambitions to become successful. And the path to profitability is projected to be heavily influenced by the consumer's willingness to pay a premium for speedy services.