From Rs. 80 to Rs. 1,600 Crore: The 7 women behind Lijjat Papad's rise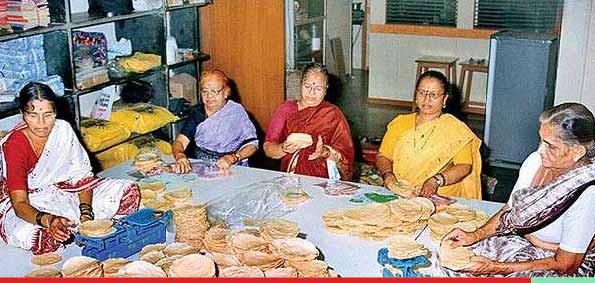 The Khurram Kharram jingle was one of the most memorable jingles of the 90s' when television sets were just beginning to make their way into Indian homes.
With a meagre loan of Rs. 80, Lijjat Papad was founded by seven Gujarati housewives. It later developed enormously to a firm worth Rs.1,600 crores. Ingredients like urad chillies, garlic, moong, Punjabi masala, pepper, and jeera are just some of the mouth watering flavours on offer.
Lijjat Papad packets provide a sense of security and reliability. Aside from its customers, the business has made an indelible imprint as a proud swadeshi enterprise that has changed the lives of thousands of people. In more ways than one, this papad brand has managed to become a silent yet essential part of everyone's life.
How It All began
It was summer in Bombay (now Mumbai) in 1959, and seven women were feverishly talking to each other on a terrace. The goal of the informal gathering was to alleviate financial hardship on their separate families by establishing a source of income. They decided to rely on their culinary skills to make papad in the hopes of securing a steady livelihood.
Jaswantiben Popat, Jayaben Vithalani, Parvatiben Thodani, Ujamben Kundalia, Banuben Tanna, Chutadben Gawade, and Laguben Gokani marched to the local market to sell papads and to start the process. "We realised we could utilise our papad-making expertise to make little amounts of money to help our husbands lessen their financial responsibilities," Jaswantiben explains. Purushottam Damodar Dattani was their tutor, and he sold the products from one shop to the next before selling them to a local retailer.
According to Jaswantiben, they sold one kilo on the first day and made eight annas. Dattaniji spent an entire day at their shop, selling all of the packets in a matter of hours. The team grew to 200 people in the next three to four months, and the co-operative opened its second location in Wadala. The annual sales reached Rs 6,000, which was a significant sum in 1959.
Chhaganlal Karamsi Parekh, who also served as their guru, loaned the seven sisters' money. He was a well-known social worker who participated in a number of relief efforts, including the earthquakes in Assam and Kutch in the 1950s. It was time for the founders to seek official recognition. The Bombay Public Trusts Act, 1950, and the Societies Registration Act, 1860, were used to register them as a Society in 1966.
Lijjat opened its first branch outside of Maharashtra in Valod, Gujarat, in 1968. The pan-India venture now has 82 subsidiaries and exports to 15 nations, over 62 years later. This papad business grew in popularity because of its consistency in taste and quality. The institution also sells masalas, gehu atta (wheat flour), and chapatis in addition to its star product.
The secret behind its consistency in taste & quality
The taste of raw materials varies by state due to climatic conditions, terrain, water quality, and other factors. While urad dal (a lentil type) is from Myanmar, asafoetida (hing) is from Afghanistan, and black pepper is from Kerala. Hing, a common component in Indian cuisine, is meticulously sifted and crushed into powder. In the second round, the powder is filtered through a channi (sieve) and the residue is ground.
The flour is mixed with hing and pepper powder, and saltwater is made in the last phase. The dough is then made and distributed among the workers. To ensure that papads from all regions are the same size, everyone is given a common base and rolling pin. Finally, the items are examined and coded in a Mumbai laboratory.
Women empowerment
Lijjat Papad was a master of 'work from home' long before it became a popular way of working. One of the main reasons behind this was to provide financial independence to women without asking them to leave their homes. This option allowed a stay-at-home mom to provide for her family while also earning money. The overall supervision is overseen by the Central Managing Committee in Mumbai, which has a staff of 21 people.
The Shri Mahila Griha Udyog Lijjat Papad (SMGULP) movement displays Indian women's true strength. It's no surprise that mass production by machine-operated systems is a no-no. The co-operative ensures a steady livelihood by not replacing women with technology. "Self-reliance is crucial, but so are self-empowerment and self-dignity," argues prominent scientist Raghunath Mashelkar.
Every ben, for example, has the freedom to pick her field of work and can apply for a loan or scholarships for her children. The company appreciates and rewards its contributions. Employees in Rajkot were given a monetary incentive of Rs 4,000 each in 2002. Bens in Mumbai and Thane were given 5-gram gold coins in the meantime.
Minimalism always works
There are no celebrities or larger-than-life shooting settings pushing you to buy the papads if you look closely at the intriguing advertisement. It's a really simple and minimalistic ad that emphasises only one point: how papad may help you at any time of day. The company has purposefully avoided brand launches, social media presence, and lavish celebrations. In today's tech-savvy world, where one is bombarded with advertisements, such minimalism is rare.
Facebook to rebrand the company 'Metaverse'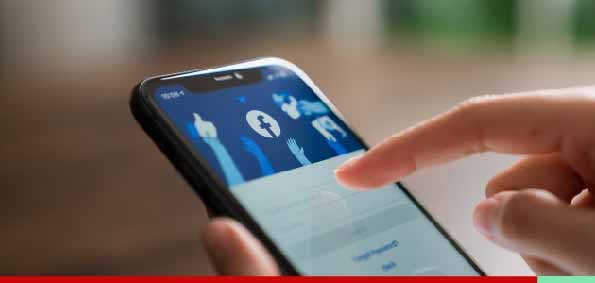 Facebook is the world's largest, and arguably most influential, social media platform, with more than 2.8 billion monthly active users and a net worth as of now of $1 trillion.
It's safe to say that the majority of our lives rely on Facebook. Recently, Facebook, the parent company of Instagram and WhatsApp, hit the headlines when it went dark for six hours, causing havoc all over the world.
According to a report by The Verge, Facebook is planning to rebrand the company with a new name to focus on building the metaverse. Metaverse, as the term suggests, is a virtual-reality space in which users can interact with a computer-generated environment and other users.
According to the report, CEO Mark Zuckerberg will reveal the company's new name on October 28 at the annual Connect conference, but it could be announced sooner.
Facebook, which aspires to be renowned for more than just social networking, revealed on Sunday that it will hire 10,000 people in Europe over the next five years to help construct the metaverse, which the corporation regards as critical to its long-term success.
In July, Zuckerberg said that Facebook's future lies in the virtual metaverse, in which users will live, work and play inside.
Facebook already has more than 10,000 employees who build consumer hardware like AR glasses that Zuckerberg believes will be as ubiquitous as smartphones.
The company wants to be known as much more than a "social media" company, and is promising to change the way humanity interacts.
One to lookout for: Rakesh Jhunjhunwala invests in a furniture startup!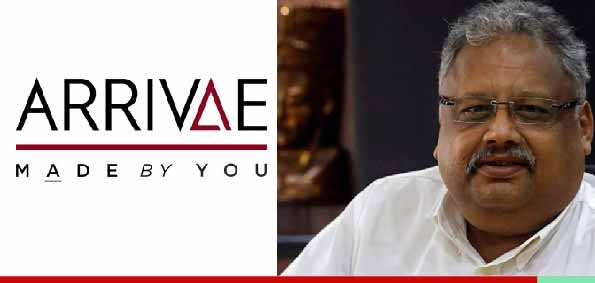 Rakesh Jhunjhunwala, often referred to as India's own Warren Buffett, is an ace investor with a track record of successful investing. Many treat him as a bellwether, and look to him for guidance and inspiration when it comes to navigating the vagaries of the investing landscape. And so, it would be of interest to investors to know that India's Big Bull has out his money where his mouth is and invested in a furniture-based startup, Arrivae.
What is Aarivae?
Founded in 2017, Arrivae is a customized full home interior solution provider that enables customers to get the house customers want. From designing the finest homes by some of the finest architects and interior designers to material supplied by some of the most credible vendors. It specializes in providing practical solutions for various situations. Arrivae works in four simple steps; meeting the designer, designs made for customers, intelligent manufacturing and lastly concierge services.
Arrivae raised Rs 50 crore in its first round of external funding, backed by ace investor Rakesh Jhunjhunwala. Enam family, Siddharth Yog (Founder, Xander Group), Anand Jain (Chairman, Jai Corp), Harsh Jain (Founder, Dream 11), and Ramesh S. Damani (Chairman, DMart) all participated in the fundraising round.
"At Arrivae, we're still in the early phases of our plan to build India's most comprehensive home renovation ecosystem. Partnerships are important to us at Arrivae because they help us build brand confidence in the ecosystem, especially among customers." said founder Yash Kela.
Kela rounded things off by saying, "All the veterans who have participated in this round will enable more faith in the Arrivae brand."
The right pricing will be crucial for the launch of Zydus Cadila's vaccine.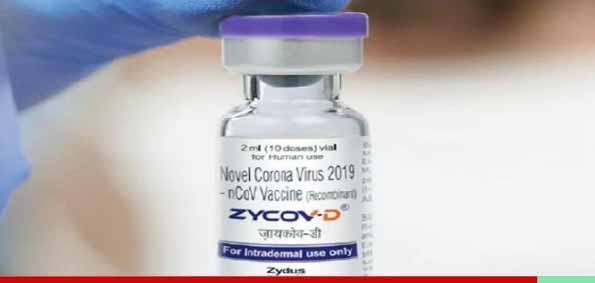 The destiny of Zydus Cadila's Covid vaccine is in doubt, as the vaccine's price appears to be delaying its introduction into the vaccination program. The business has received emergency use authorization from the FDA to inject its Covid vaccine, ZyCoV-D, to children aged 12 to 18.
Zydus Cadila, located in Ahmedabad, has imported the pharmaJet, a needle-free applicator for painless intradermal vaccine delivery.
Each jet is responsible for delivering a specific amount of vaccination.
As a result, a single dose is split into two shots, one for each arm. "It's an expensive device and hence jacks up the overall price," a government official said.
Around 20,000 dosages can be administered with the jet injector.
The government has been purchasing Covaxin at 225 per dosage and Covishield, another Covid vaccine developed in India, at 215 per dose.
The price of the Zydus Cadila vaccine, according to Health Secretary Rajesh Bhushan, will be significantly more than that of existing vaccines.