Philips' Fresh Air Mask is a breath of fresh air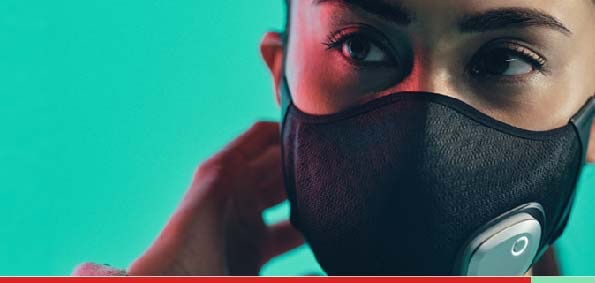 When it comes to going out, masks have become a must-have. The majority of these masks may reduce the risk of virus exposure, but they aren't the most trustworthy to wear in a crowded airport or bus station. Philips' Fresh Air Mask is a bit different though, and can be purchased on Amazon for the princely sum of INR 6,990.
Not a fan of masks? How about masks with a fan?
The Philips Fresh Air Mask is a novel take on tech-driven mask solutions for the issue of wearing masks outside. A built-in fan helps circulate air under the mask more effectively, and this mini-fan is powered by a battery that can be recharged using a standard USB converter. Because it isn't a smart mask,' Philips isn't calling it that.
The front of the mask is made of a breathable and premium-looking mesh-like fabric, with a magnetically held gadget on the inside. A little button on the front of the silver enclosure turns the fan inside on and off. While the first speed's fan noise is rather moderate, the second and third settings truly let you know there's a fan screaming within.
It has an LED ring around the button that lights up when the fan is in operation and doubles up as a charging indicator. There is also an inner layer which is essentially a specialised filter that you're supposed to attach to the back of the fan. The two of these layers meld together to give you what Philips claims is 4-layered air filtration for the air you breathe.
Even if you reside in a highly polluted area, you'll have one replaceable filter layer included in the box, so that's not an immediate concern. Each layer of the inner mask should last you up to 122 hours, depending on how much you use it. The exhaled air is blasted downwards by the fan in your mask, so the particles that are blown out the head for the ground and never reach adult breathing levels. In terms of battery life, you can expect to get 3 hours of use out of this gadget with the fan set to maximum speed.
However, with no replacement filters available on Amazon as of writing this, you might want to stop short of letting this big-ticket purchase breeze into your life.