VICCO, the Rs 700-crore 'Sampoorna Swadeshi' brand born in a Mumbai kitchen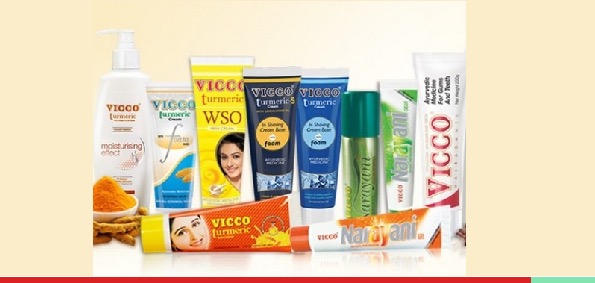 Who doesn't know the VICCO jingle from way back when, when life seemed simpler? This now ubiquitous brand won the hearts and trust of consumers across the country, and the brand is still a favourite across generations.
A complete Swadeshi brand
VICCO, which stands for Vishnu Industrial Chemicals Company, was founded in 1952 to provide chemical-free, therapeutic tooth powder. It was founded by Keshav Pendharkar, who maintained a grocery store and managed a range of small companies in Bandra and other districts of Mumbai during his early career. He saw allopathic medicines and cosmetics such as Ponds, Nivea, and Afghan Snow make inroads into the market.
Sanjeev Mukesh Agrawal, whose grandpa studied ayurvedic scriptures with the help of his brother-in-law, invented VICCO toothpaste. VICCO Vajradanti tooth powder was the company's first product, and it was created entirely of herbs that cleaned teeth and strengthened gums. In the 1950s, fluoride toothpaste was linked to health problems in children, such as dental fluorosis.
VICCO was the first and only Swadeshi product to compete with cosmetic items in the toothpaste and vanishing cream categories in the Indian market. Sanjeev claims that his grandfather honed his marketing skills by knocking on doors to meet possible buyers. 'I'm not offering you what you want, but what you need,' he adds, recalling his grandfather's words to clients.
Keshav launched VICCO Vajradanti after deciding to turn toothpowder into toothpaste. The product was put in place after seven years of R&D and dealing with tube container difficulties. Gajanan, his son, had graduated from pharmacy school by that time, and he was entrusted with the responsibility.
The VICCO Turmeric Ayurvedic cream promoted turmeric's therapeutic benefits. However, the product was yellow, rather than the usual dazzling white creams on the market. Keshav modified the marketing strategy by promoting it as a product that promised healthy and bright skin in commercials. The corporation has succeeded in breaking into overseas markets by selling its products in 35 countries, including the United States.
'Way ahead of its time'
The Central Excise Department argued that VICCO's products were not ayurvedic medicines in 1978 and assessed taxes on the company under the cosmetic category. The firm battled decades of litigation in civil courts, including the Bombay High Court and the Supreme Court, with lower courts siding with them. The case was dismissed by the Supreme Court in 2003, but the matter was reinstated in 2007 when the court settled the discussion.
With their memorable jingles, VICCO commercials ruled the public sentiments. In 2019, the business also signed Alia Bhatt for a commercial aimed at millennials, with a modern take on the iconic jingle. For healthy teeth and gums, almost every home of the generation relied on VICCO Vajradanti.
Seven decades later, the Rs 700 crore strong company is still governed by a family, with five brothers playing key roles in company strategy, sales, product launches, export, expansion plans, and other key choices. "There are no shortcuts," Sanjeev concludes, "and one must put skin in the game and push limitations."