The startup making EVs sustainable by recycling 1000 tonnes of batteries annually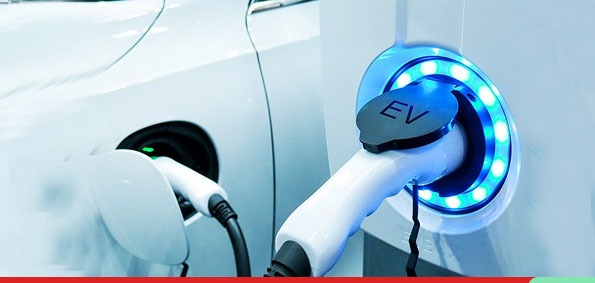 The emergence of Lithium-Ion (Li-ION) batteries changed the face of transportation. These batteries have environmental and social consequences associated with their manufacture. Children are employed as miners in a vast number of unlicensed mines in the Democratic Republic of Congo, for example. In South America, lithium mining has resulted in severe groundwater loss, while poisonous leaks from the process have poisoned water sources in Tibet. Recycling these Li-ION batteries could be one way for reducing the environmental impact.
Li-ION battery recycling reduces air and water pollution, as well as greenhouse gas emissions, and keeps batteries out of facilities that aren't suited to handle them safely. By 2030, 15 million tonnes of Li-ION batteries will have reached the end of their useful life, making recycling an imperative need. In 2018, Lohum Cleantech, a Delhi NCR-based integrated lithium battery producer and recycler, was founded to lower the cost of electricity while also being ecologically friendly.
Lohum has two facilities in the Delhi-NCR area with a total capacity of 300 MWh for li-ion battery manufacture for two-wheelers, three-wheelers, and stationary ESS (energy storage systems used in utilities, power producers, and grid operators, as well as commercial buildings for power backup). Their two-wheeler and three-motor markets account for the majority of their battery demand.
When an electric vehicle battery reaches the end of its useful life, it is either reused for use in other applications or recycled to recover the raw components that went into it. Lohum offers EV mobility battery packs with capacities ranging from 1 to 15 kWh. All OEM battery systems and ESS (stationary energy storage systems) are customized to meet the OEM's specific needs.
India lacks the technical expertise to manufacture unit-sized Li-ion cells, which are imported from other countries and integrated into BMS (battery management systems) that are customized to each client's needs. According to Rajat, the company is also a global leader in battery reuse for mobility applications, with over two million operating miles to date.
How does Lohum recycle Li-ion batteries?
The company has established a dedicated Li-ion battery collection centre that receives end-of-life batteries regularly from a network of responsible suppliers. To prepare them for cell and module testing, these batteries are meticulously separated by form factors and chemistries.
Plastics, copper, and aluminium foil are separated from the black material by shredding non-useable battery cells. A useful cell has a lot of life left in it, and it can be successfully used for battery reuse as second-life batteries. A mechanical shredding technique is paired with a hydrometallurgical process to create lithium, cobalt, nickel, manganese, and graphite during the extraction phase.
An average two-wheeler EV battery weighs around 15 kg, thus there will be roughly 60 or more of these batteries in a tonne. Mr Rajat Verma, CEO of Lohum wants to increase the number of two-wheeled batteries by a factor of ten, from 60,000 to 6,000,000.
Battery demand for lithium and nickel is predicted to increase by 13 times, Graphite by 12 times, and Cobalt by 6 times. By 2027, about 200GWh of used batteries are expected to be accessible for re-use or recycling, creating a market worth more than $11 billion, according to forecasts.
Battery Waste Disposal Options
The present draught standards for EV OEMs are primarily based on the same Extended Producer Responsibility (EPR) framework specified for e-waste generating enterprises. The draught guidelines for the management of spent EV batteries have not yet been made public and are still being debated. "India needs to get its act together" when it comes to transporting discarded batteries for recycling because they can catch fire, according to Rajat.
The company intends to raise additional Rs 300 crores through a new round of finance. It is planning to build one of the world's largest Li-ION factories in Greater Noida, with a capacity of 3 GWh or 3,000 MWh per year. The startup, which is bootstrapped until 2020, received a $7 million investment from institutional investor.
Facebook to rebrand the company 'Metaverse'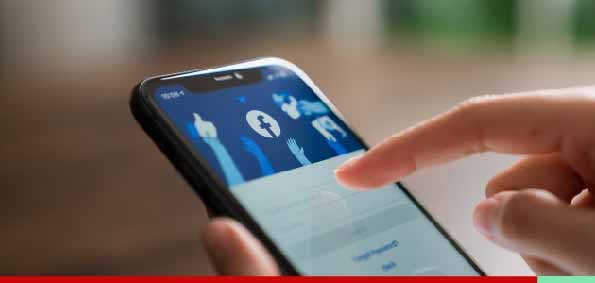 Facebook is the world's largest, and arguably most influential, social media platform, with more than 2.8 billion monthly active users and a net worth as of now of $1 trillion.
It's safe to say that the majority of our lives rely on Facebook. Recently, Facebook, the parent company of Instagram and WhatsApp, hit the headlines when it went dark for six hours, causing havoc all over the world.
According to a report by The Verge, Facebook is planning to rebrand the company with a new name to focus on building the metaverse. Metaverse, as the term suggests, is a virtual-reality space in which users can interact with a computer-generated environment and other users.
According to the report, CEO Mark Zuckerberg will reveal the company's new name on October 28 at the annual Connect conference, but it could be announced sooner.
Facebook, which aspires to be renowned for more than just social networking, revealed on Sunday that it will hire 10,000 people in Europe over the next five years to help construct the metaverse, which the corporation regards as critical to its long-term success.
In July, Zuckerberg said that Facebook's future lies in the virtual metaverse, in which users will live, work and play inside.
Facebook already has more than 10,000 employees who build consumer hardware like AR glasses that Zuckerberg believes will be as ubiquitous as smartphones.
The company wants to be known as much more than a "social media" company, and is promising to change the way humanity interacts.
One to lookout for: Rakesh Jhunjhunwala invests in a furniture startup!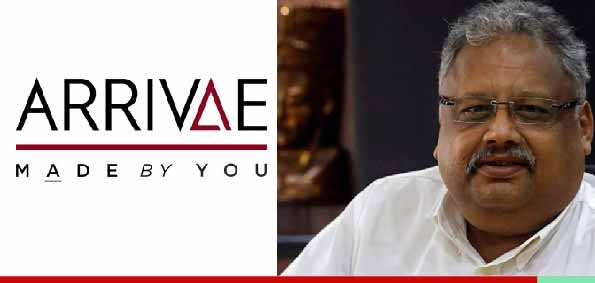 Rakesh Jhunjhunwala, often referred to as India's own Warren Buffett, is an ace investor with a track record of successful investing. Many treat him as a bellwether, and look to him for guidance and inspiration when it comes to navigating the vagaries of the investing landscape. And so, it would be of interest to investors to know that India's Big Bull has out his money where his mouth is and invested in a furniture-based startup, Arrivae.
What is Aarivae?
Founded in 2017, Arrivae is a customized full home interior solution provider that enables customers to get the house customers want. From designing the finest homes by some of the finest architects and interior designers to material supplied by some of the most credible vendors. It specializes in providing practical solutions for various situations. Arrivae works in four simple steps; meeting the designer, designs made for customers, intelligent manufacturing and lastly concierge services.
Arrivae raised Rs 50 crore in its first round of external funding, backed by ace investor Rakesh Jhunjhunwala. Enam family, Siddharth Yog (Founder, Xander Group), Anand Jain (Chairman, Jai Corp), Harsh Jain (Founder, Dream 11), and Ramesh S. Damani (Chairman, DMart) all participated in the fundraising round.
"At Arrivae, we're still in the early phases of our plan to build India's most comprehensive home renovation ecosystem. Partnerships are important to us at Arrivae because they help us build brand confidence in the ecosystem, especially among customers." said founder Yash Kela.
Kela rounded things off by saying, "All the veterans who have participated in this round will enable more faith in the Arrivae brand."
The right pricing will be crucial for the launch of Zydus Cadila's vaccine.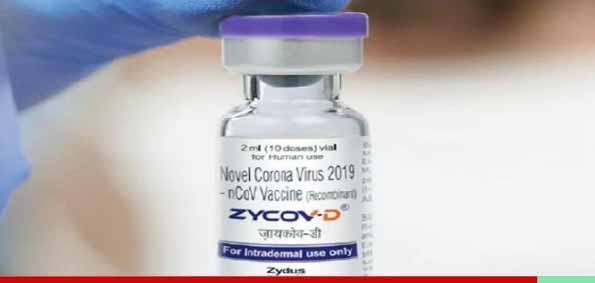 The destiny of Zydus Cadila's Covid vaccine is in doubt, as the vaccine's price appears to be delaying its introduction into the vaccination program. The business has received emergency use authorization from the FDA to inject its Covid vaccine, ZyCoV-D, to children aged 12 to 18.
Zydus Cadila, located in Ahmedabad, has imported the pharmaJet, a needle-free applicator for painless intradermal vaccine delivery.
Each jet is responsible for delivering a specific amount of vaccination.
As a result, a single dose is split into two shots, one for each arm. "It's an expensive device and hence jacks up the overall price," a government official said.
Around 20,000 dosages can be administered with the jet injector.
The government has been purchasing Covaxin at 225 per dosage and Covishield, another Covid vaccine developed in India, at 215 per dose.
The price of the Zydus Cadila vaccine, according to Health Secretary Rajesh Bhushan, will be significantly more than that of existing vaccines.