Digital banking: A key part of the new normal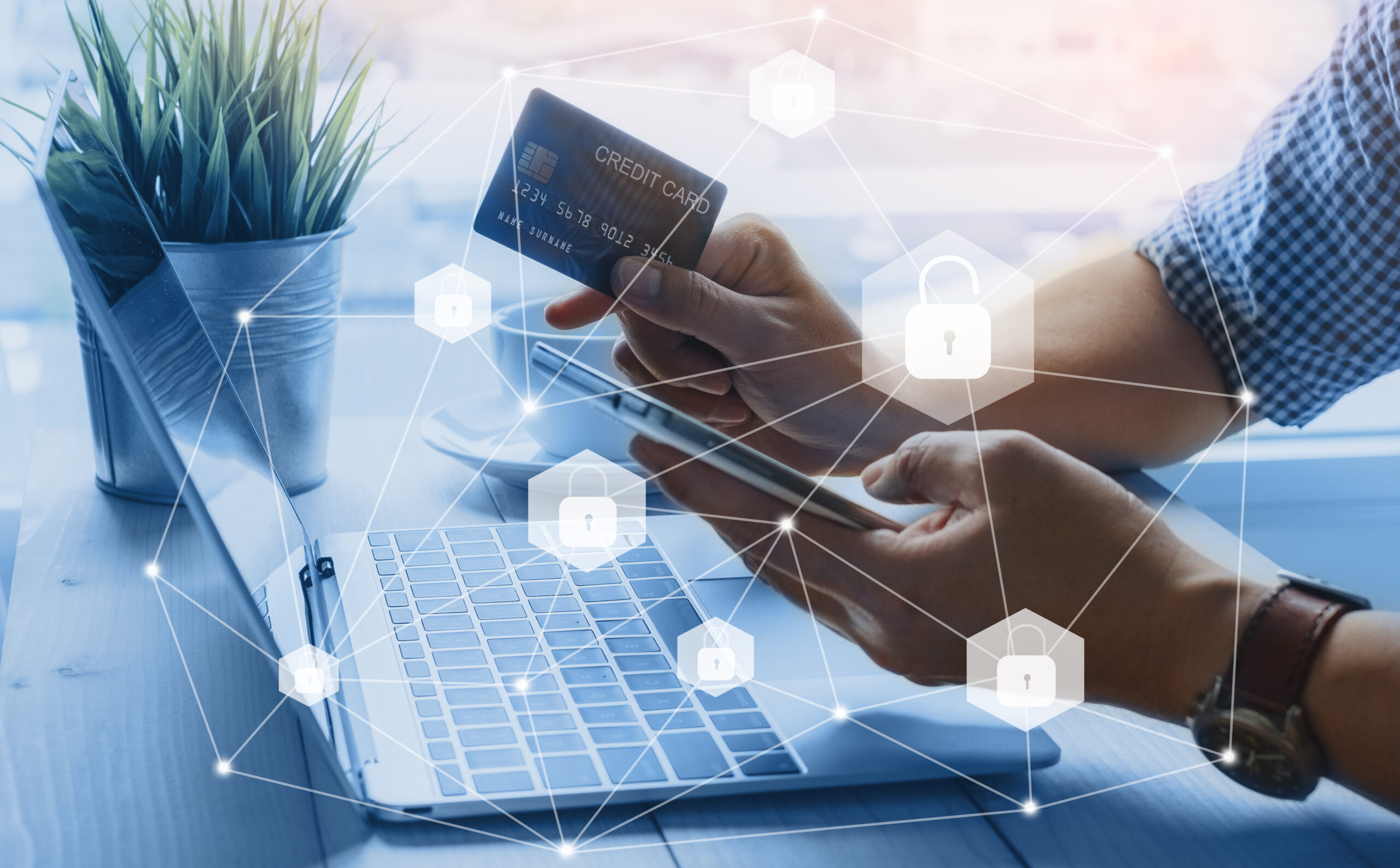 In the global financial scene, about 80% of Indians have banking links, which is considered healthy. However, with nearly 48% of these accounts inactive, India's banking population remains limited. This suggests that the expectations of 'Gen alpha' will drive the banking sector's evolution in the following decade.
Some banks take two or three days to furnish account holders with a chequebookcentre, which seems inappropriate in an era when groceries arrive in hours and meals arrive in minutes. Banks are slowed by the weight of multi-layered decision-making, distant operations, and antiquated systems.
Customers expect their banks to provide two important services:
The nationwide lockdown, along with many firms' work-from-home policies, has shifted banking access from the physical to the digital realm. A noteworthy trend is that roughly a third of bank account customers are prioritizing transaction simplicity as their top criterion. In this climate, it's encouraging to see the market welcoming additional service providers like NBFCs and FinTech firms.
The industry will be controlled by firms with best-in-class pricing for their value-driven clients because of the shift in demography towards Gen Z and Gen alpha users, who are price-sensitive. As a result, banks face a strategic decision that is tough to make because some clients are tech-savvy and well-informed.
Some private entities, NBFCs, and FinTech firms are leading the charge in the digital banking industry (the latest being Neobanks). The industry has been undergoing a fast transformation, and banks must make a concerted effort to modernize their digital strategy to keep up. In this situation, banks have been investing in digital assets and capabilities to provide better service to their consumers.
Some key considerations for banks as they embark on their digital journey:
The ability of each customer to adapt to digital developments varies. Not all client categories have the same demand for digital technology adoption. A target segment's demands and experience-related expectations must be considered while creating digital products.
Customers should be allowed to use digital assets as customer service centres. AI, machine learning, and robotic process automation (RPA) solutions can help make this a reality. According to Accenture researchers, digital assets should be backed up by digital operations to create a smooth customer experience.
API-driven partnerships are gaining traction as the digital revolution progresses. Banks will save not only money but also market share if they invest in time.
A customer requires digital service just as much as a physical location nearby. To complement each other, banks demand creative physical and digital tactics.
To retain the depth of banks' relationships with their customers, digital innovations must incorporate an underlying notion of personalization.
Conclusion:
Banking institutions may use the potential of digitization to their advantage as they chart their growth path. Investments in this field are frequently regarded myopically through the prism of return on investment (ROI), even though they are an important part of every financial institution's survival toolset. Today, cost reduction is critical to profitability, and banks have recognized that digital initiatives are driving this transition.
CoinSwitch Kuber: The story of India's largest crypto exchange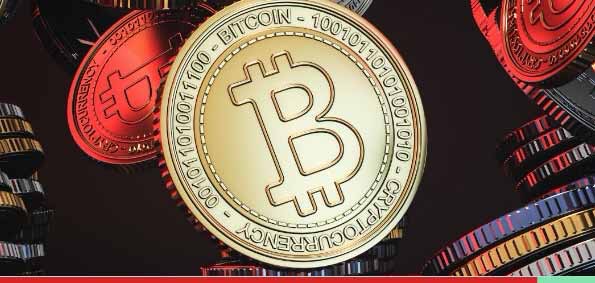 The growth of Cryptocurrency over the years has been astronomical. People are now tempted to take their first steps into the world of crypto. To make trading, investing, and knowledge of crypto easier for people, three engineers, Ashish Singhal (CEO), Govind Soni (CTO), and Vimal Sagar (COO) launched 'CoinSwitch Kuber' in 2017. This began the journey of a platform that is now home to over 11 million users.
In early 2018, the Reserve Bank of India (RBI) issued a policy that did not allow the banks to support crypto transactions that forced the three founders to spread their idea outside India with the VC, Sequoia Capital funding them in the seed round. But soon in early 2020, their dream of shedding light on the digital currency in India came true as the Supreme Court of India overturned RBI's policy. 'CoinSwitch Kuber' was then introduced to the people of India.
Ashish defines simplified User Experience (UX) and the decision to not provide the users with some trading features as the two factors that helped the platform overtake other coin exchanges.
CoinSwitch recently suspended crypto withdrawals for its users due to lack of clear rules concerning the currency. Clarifying the move, Ashish says, "This was perhaps the hardest call we had to take. But regulators are worried about crypto being used as legal tender and hurting the sovereignty of the Indian rupee. Further, they are worried crypto can be used for money laundering and other illicit activities. So far, no one has figured out how to stop it, but disabling crypto withdrawals in a stopgap measure till the right policies come in place."
Talking about the future, the founders aim to transform this app into a full-time investment platform with crypto and traditional financial instruments available for everyone. Praising the investors such as a16z, the founders hope that the Indian government defines the rules around crypto better, and compartmentalize virtual currencies based on their use cases and not prohibit it in upcoming legislation.
Cyberattacks vs crypto exchanges: CoinSwitch Kuber, WazirX, and ZebPay explore a possible solution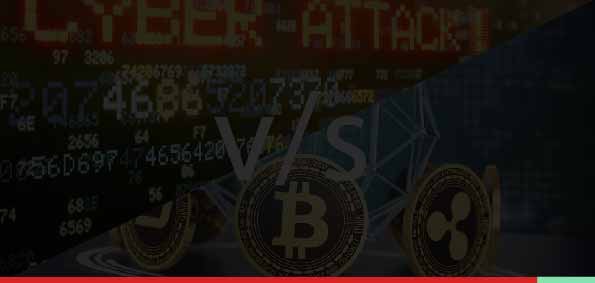 If a centralised crypto exchange falls or is hacked, the system could be crippled, and users assets could be lost. Popular Indian cryptocurrency exchanges, on the other hand, are embracing the concept of Decentralised Exchanges (DEX) as a potential solution. In 2021, India was placed second in the world in terms of crypto adoption, after only Vietnam.
Users can save their bitcoins in electronic and physical wallets, or trade them on more secure DEXs. On this, trades are made directly between investors over a blockchain-based peer-to-peer network. There is no centralised third-party that takes custody of customer funds other than the customers themselves. This could be the need of the hour as in August, a cyberattack on the Japanese exchange Liquid resulted in the theft of $97 million in cryptocurrency.
Concerns about privacy and KYC
DEX is being viewed as the future of crypto and decentralisation by certain Indian crypto exchanges. When signing up for a DEX on a centralised exchange like ZebPay, users are obliged to disclose their personal information with the exchange. With DEXs, there is no trusted third-party involved hence no KYC takes place.
It raises privacy problems for crypto exchanges, especially given the general lack of legislative clarity.
DEX ecosystem in its infancy
DEXs include dYdX, UniSwap, and others. Hundreds of millions of dollars are traded every day on PancakeSwap, 1inch Liquidity Protocol, and SushiSwap. Nischal Shetty, the Founder & CEO of WazirX feels the global DEX ecosystem is still in its infancy. Getting a DEX off the ground and seeing good transaction volumes early on, he believes, will be difficult.
WazirX was the first Indian crypto exchange to officially announce that it is working on a decentralised exchange. Polygon (formerly Matic Network) — an Indian business that has developed a Layer 2 Ethereum scaling solution – aims to commercialise it. Customers should not be forced to trade just on decentralised exchanges or centralised systems, according to Nischal.
Observance of the law
Although the model for creating a DEX is simple and has been done before, local and federal governments continue to scrutinise it. There could potentially be further legal concerns with existing investors under Indian or Singaporean law, according to Tanvi Ratna, Founder & CEO of independent research and strategic advice group Policy 4.0. However, even if specific founders are targeted, DEXs may continue to operate.
With their DEX plans, leading Indian crypto exchanges hope to stay on the right side of the law. In India, no government can regulate or censor a DEX, and exchanges are not trying to go around the legislation. According to Ashish Singhal, Founder & CEO of CoinSwitch Kuber, the rule is in place to safeguard everyone while also fostering a collaborative environment.
Is it possible to create a hybrid model?
A hybrid centralised/decentralised strategy, according to Ashish Agrawal, could be the way forward. Centralised exchanges, according to him, might be more controlled, dependable, and user-friendly. They assist in balancing the demand-supply ratio and allowing users to exchange currency without relying on third-parties.
CoinSwitch Kuber is focusing on liquidity aggregation solutions, which might be a crucial component if it decides to construct a DEX. Users interact with a centralised frontend system, but the backend is decentralised, according to the CoinSwitch CEO.
The Pandora Papers: A Step-by-Step Guide to the Leak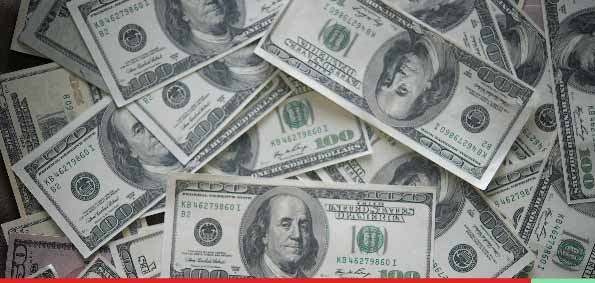 You might have heard about the Pandora papers in the news and wondered, "What is this new-age Pandora's box, and what's in it?"
So, what is it?
The Pandora Papers are a leak of about 12 million documents that expose hidden riches, tax evasion, and money laundering by some of the world's wealthiest and most powerful people. For months, more than 600 journalists from 117 countries combed through 14 sources' data, uncovering tales that were published this week.
The International Consortium of Investigative Journalists (ICIJ) in Washington DC received the information.
What has been uncovered?
The Pandora Papers contain 6.4 million documents, including three million photos, over a million emails, and nearly half a million spreadsheets.
So far, the following stories have been revealed:
Anil Ambani, The chairman of Reliance ADA Group and his representatives own at least 18 offshore companies in Jersey, the British Virgin Islands (BVI) and Cyprus.
A trust set up by Praveen Purvi, the creative director of Firestar, has been accused of defrauding Punjab National Bank (PNB) through fraudulent letters of undertaking (LOUs).
Niira (Nira) Radia Trident, Trust Company BVI, has been conducting her offshore transactions through London-based Sanjay Newatia, a former Credit Suisse banker.
The late Captain Satish Sharma, who was a close friend of the Gandhi family and a former Union Minister, had offshore entities and properties abroad, the Pandora Papers show.
Jackie Shroff was the prime beneficiary of a trust set up in New Zealand by his mother-in-law, records show. He also made "substantial contributions" to this trust, which had a Swiss bank account and owned an offshore company registered British Virgin Islands company.
The documents reveal how some of the world's most prominent people, including more than 330 lawmakers from 90 nations, hide their money through secret offshore businesses.
These people, according to Lakshmi Kumar of the US think tank Global Financial Integrity, "are able to funnel and syphon money away and hide it," typically through the use of anonymous corporations.
How big is the Pandora Papers leak?
| | | |
| --- | --- | --- |
| Sources | Files | Data |
| 14 | 11,903,676 | 2.94 TB |
How do the files break down?
| | | | | |
| --- | --- | --- | --- | --- |
| Documents | Images | Emails | Spreadsheets | Others |
| 6,406,119 | 2,937,513 | 1,205,716 | 467,405 | 886,923 |
How does Pandora compare with previous leaks?
| | | | |
| --- | --- | --- | --- |
| | Year | Data | Files |
| Offshore Leaks | 2013 | 260 GB | 2.5 million |
| Panama Papers | 2016 | 2.6 TB | 11.5 million |
| Paradise Papers | 2017 | 1.4 TB | 13.4 million |
| Pandora Papers | 2021 | 2.94 TB | 11.9 million |
GB: Gigabyte, 1,000GB = 1TB, TB: Terabyte
____________________________________________________
Source: International Consortium of Investigative Journalists
What do we mean by 'offshore'?
The Pandora Papers expose complicated cross-border networks of corporations, which frequently result in undisclosed money and asset ownership.
Someone may hold property in the United Kingdom, but it is owned through a network of businesses situated in other countries, or "offshore."
These are the countries or territories off the coast of the United States where:
It's simple to start a business.
There are restrictions that make it difficult to determine who owns a business.
Corporation tax is either minimal or non-existent.
Tax havens or secrecy jurisdictions are terms used to describe these locations. There is no official list of tax havens, however, the most well-known locations include British Overseas Territories like the Cayman Islands and the British Virgin Islands, as well as countries like Switzerland and Singapore.
Is it illegal to use a tax haven?
According to the UK government, tax evasion "involves functioning within the letter, but not the spirit, of the law." There are genuine reasons why people may want to keep money or assets in different countries, such as to protect themselves from criminal attacks or to protect themselves from unstable governments.
How easy is it to hide money offshore?
It's as simple as forming a shell business in one of the countries or jurisdictions with high levels of secrecy. This is a firm that exists just in name, with no employees or offices, and it can be established anywhere in the world.
However, it is not free. You pay a specialist firm to set up and administer a shell company on your behalf. These companies might provide an address as well as the names of paid directors, leaving no trace of who is really behind the business.
How much money is hidden offshore?
It's impossible to say for sure, but the ICIJ reports that estimates have varied from $5.6 trillion to $32 trillion. According to the International Monetary Fund, tax havens cost governments around the world up to $600 billion in missed taxes each year.
It is harmful to the rest of society, according to Ms Kumar: "The ability to hide money has a direct influence on your life… it affects your child's access to education, health, and a home."
What is the UK doing about it?
Legislation requiring property owners in the United Kingdom to reveal who they belong to has yet to be submitted to MPs. The United Kingdom has been chastised for allowing the property to be owned by anonymous foreign corporations. According to a 2019 parliamentary study, the UK system attracts "money launderers" who want to utilise the property to hide illicit funds.
It claims that when parliamentary time permits, it would establish a register of offshore businesses with UK property.