10 marketing lessons from Steve Jobs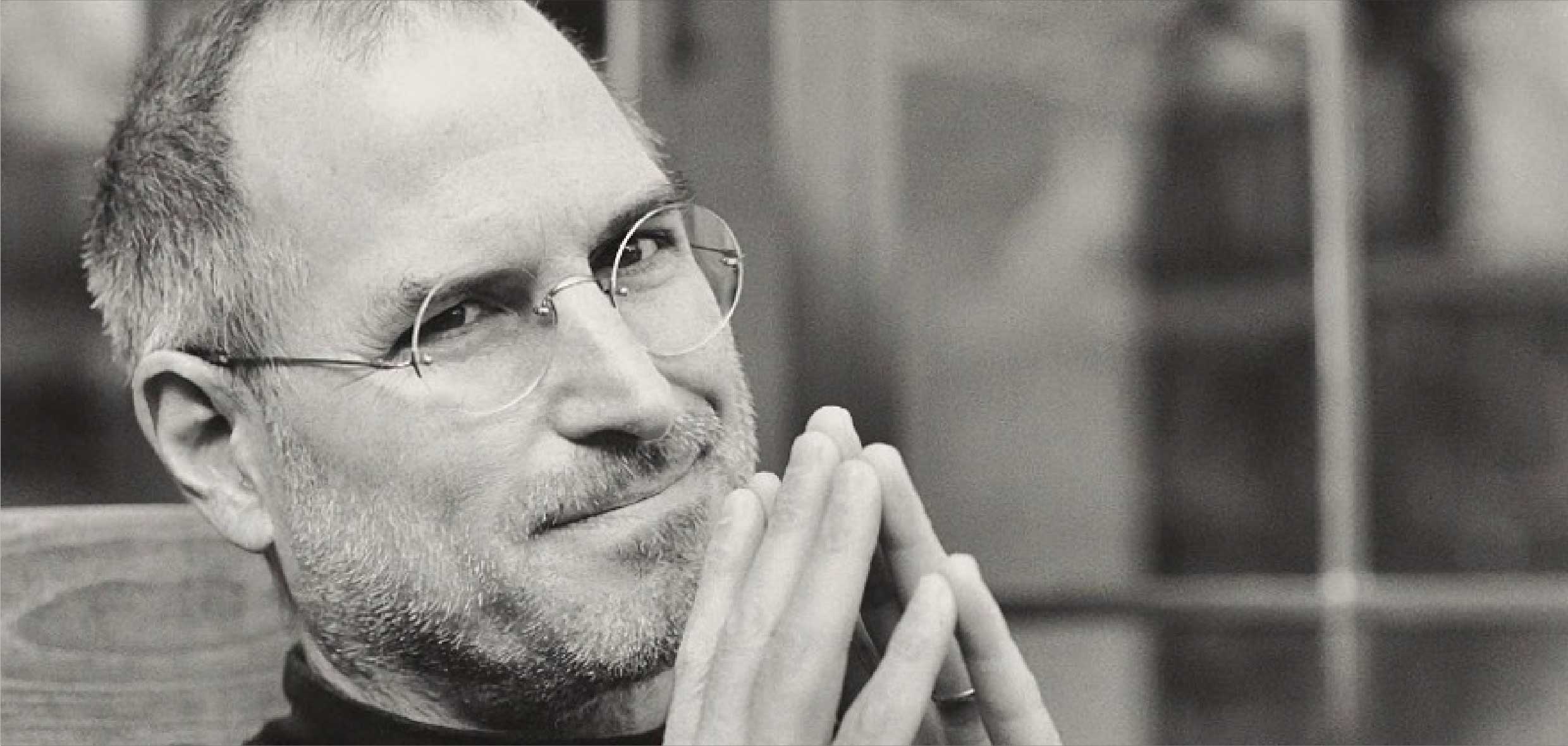 Steve Jobs led the greatest turnaround in corporate history, turning a near-bankrupt Apple into one of the largest and most profitable companies in the world. He wasn't an engineer. He couldn't write a line of code. He didn't have an MBA. He had no college degree at all. When it came to the bureaucratic aspects of running an organization, he was useless. Here are 10 marketing lessons you can learn from him.
Find good mentors
Jobs went out of his way to find people who knew more than he did and listened to them. Jobs recruited Mike Markkula as Apple's first angel investor with the help of Regis McKenna, a famed Silicon Valley marketer. Jobs later became friends with TBWAChiatDay advertising expert Lee Clow, who designed Apple's renowned 1984 commercial and "Think Different" slogan. Jobs considered Clow to be a longtime friend and counsellor. The lesson here is to learn to recognise those who know more than you do, no matter how good you are.
Make a great product
The "secret" of Apple co-founder Steve Jobs was to have complete control over both the product and the marketing, not just the marketing. Kawasaki "Few marketers realise that he first produced a fantastic product. It's difficult to sell garbage. Most marketers put lipstick on the pig and deal with whatever is thrown at them."
Stand for something
Jobs and Markkula outlined three basic company values when The Apple Computer Company was founded in 1977. Apple would empathise with clients, concentrate on a few key tasks, and apply its values (simplicity and excellent quality) to all it did. Jobs accomplished something amazing at Apple by insisting on a consistent design and taste in everything the company undertook. Jobs was able to achieve this level of togetherness.
Spend money to make money
Steve Jobs was a born showman who revelled in grand gestures. He spent $900,000 on the 60-second commercial for the new Macintosh in 1984, and $800,000 on airing it once during the Super Bowl. The commercial received as much attention as the Macintosh itself. Apple's board of directors despised the commercial so much that they refused to air it at all, but the risk paid off.
Create experiences
Apple's "Think Different" ad from 1984 was an example of "event marketing," in which a campaign is so groundbreaking or unusual that it is covered as a separate event. Apple Steve Jobs paid $2.5 million for the whole 40-page advertising space in a Newsweek issue.
According to Jean-Louis Gassee, a former Apple executive, Steve Jobs understood the value of storytelling. "We all want stories," he argues, "which is why there's so much wringing of hands about Apple and [CEO Tim] Cook right now." "I'm a Mac, You're a PC," said Gassee, which was a terrific approach to get people interested in the company's products.
Keep secrets and build mystery
Apple Steve Jobs was a master of suspense and surprise, and there was always the possibility that he'd reveal something spectacular. He'd disclose details months before a major product launch, then backtrack. The world had been buzzing about the iPhone for a year by the time Jobs went up to show it off. The majority of marketers rush out to notify as many people as possible about their goods.
Find an enemy
In recent years, Apple's Steve Jobs has made Google and its Android operating system the villain. Jobs' message was the same in each case: the evil guy wants to take over the world and ruin it, and we are the heroic underdog. Many marketers avoid using this type of speech for fear of it backfiring and harming them.
Turn customers into evangelists
Steve Jobs, who died in June, was a master at converting customers into brand ambassadors for Apple. He made them feel like they were a part of something bigger than themselves: a movement, a goal. Jobs' legacy will continue on in the shape of adoring customers who flock to Apple stores every time a new iPhone is released.
Don't talk about products
Apple's 1984 "I'm a Mac" commercial features no images of the Macintosh. The computers in the "Think Different" ad are substituted by people who act as a proxy for two different types of computers. Since then, the business has replaced all imagery of the computer in the commercials with photos of humans.
Use pictures, not words
Although an ad can contain few words, Steve Jobs recognised that visuals tell stories far more effectively than words. People were blown away when Apple introduced the MacBook Air with a manila package and slid the thin notebook out of it. Apple has always attempted to convey information in the fewest possible terms. This is consistent with Apple's basic principle of simplicity.
In comparison to the music player, the iPhone camera commercial features only 13 words in a 60-second spot. According to Steve Jobs, his success sprang from his desire to put in more time and effort than most of us. Mark Twain famously stated, "If I had more time, I'd write shorter." This is the most important lesson of Steve Jobs: that of being willing to put in a little extra effort to say less, and yet tell a bigger story.
The story of Tiktok and beyond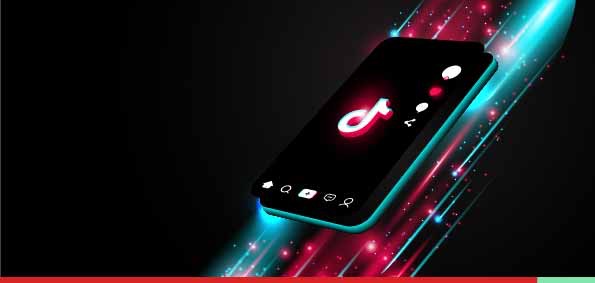 As social media apps like Facebook, Instagram, and Twitter were staying strong in the digital age, TikTok seemed to appear out of nowhere to share the thunder with the social media giants mentioned earlier.
TikTok is an entertaining, addictive app that managed to win over the hearts of people, mainly the youth. It is a short-form video platform, has perhaps become the hottest app ever as it has over 2.3 billion all-time downloads. The growth of TikTok has been exponential.
Right after the collaboration with Musical.ly, ByteDance launched TikTok. It instantly got the reception that was expected to reach around 800 million active users. Not just the youth but people from all age groups made it on TikTok. It was also known for the creation of jobs, as "influencers" made huge profits online.
TikTok in India saw a huge rise in the number of users (over 200 million). But just when TikTok was expanding in India, India's long-time dispute with China seemed to be ignited again. In a move that month befitting Prime Minister Narendra Modi's "Make in India" initiative, the Indian government removed 59 Chinese-made apps, TikTok among them, citing national security concerns.
Left reel-ing
Not only was Tiktok hit hard, but also the influencers lost a majority of their livelihood. There were petitions, protests to bring TikTok back but none of them worked. Suddenly, 200 million people had to live in a post-TikTok era. Many apps like MX TakaTak, Josh, Roposo, etc. tried to replace TikTok in India, but could not create the impact TikTok did. After that, social media giants like Instagram and Facebook decided to quickly take the stage and launch 'reels' which did have a significant impact on the TikTok audience but failed to connect with the 'hinterland' part of India like TikTok.
There is also the grisly undertone of 'classism', as TikTok succeeded not just because of the content on it, but who was on it. Even as Facebook, Instagram, and the likes were flooded with users from urban India, TikTok gave India's hinterland creators a voice. Once it went dark, these erstwhile TikTok users faced a deluge of criticism, outright hate, and a much reduced fan following. Even as the Indian audience continues its search to find the right successor of TikTok, many look forward to TikTok's return with bated breath.
Credit cards for India's unbanked, now a reality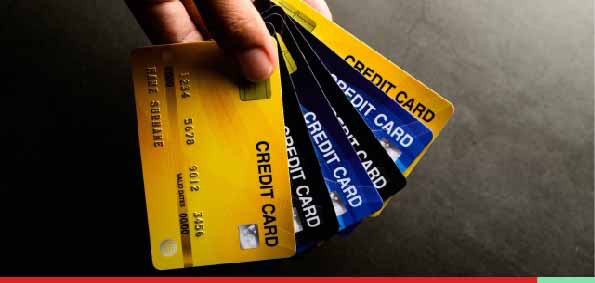 Credit cards are an excellent way to build credit and make important purchases when cash is a bit tight. However, not everyone has access to a credit card, and this is particularly true in India, where financial inclusion remains a challenge. Across India, approximately 400 million people cannot "afford" a credit card, leaving them out of the financial mainstream and without access to a critical financial instrument. One startup, named GalaxyCard, provides a digital credit card specifically to these low-income individuals overlooked by others. And they issue these cards within 3 minutes.
This FinTech startup ties up with multiple channels like UPI, in-app services, and even offline. Around 1 lakh digital cards have been issued until now, with annual revenues touching Rs. 1 Crore.
Amit Kumar, who previously founded the mobile-based payment application firm Eashmart, which was eventually bought by PayUMoney in 2014, co-founded GalaxyCard with his friend Gunjeet Singh. The latter was closing down his own logistics firm Truckload at the time, after repeated stints as a product manager.
How does it work?
The income model of the firm is comparable to that of a traditional bank, but with smaller ticket sizes. The credit limit lies within a minimum of Rs. 1,000 and a maximum of Rs. 25,000. A user can begin with Rs. 1,000, and when the system collects additional information (such as how the money is spent, repayment time, overdue, other sources of income, dependency, and so on), the limit rises to Rs. 5,000, then Rs. 25,000, but remains below the user's total steady income. The 'bump up' is based on the user's financial situation, and it is thoroughly scrutinized by the platform to keep dangers of default to a minimum.
As fintech rises exponentially, companies tend to change their business model as technology and requirements evolve. If India's digital banking ecosystem is to grow, it must look beyond the pool of users in urban cities, and bring in those within India's hinterland to its fold. GalaxyCard is an interesting solution to a long-time problem faced by the unbanked, and could well solve rural India's credit conundrum. 
CoinSwitch Kuber: The story of India's largest crypto exchange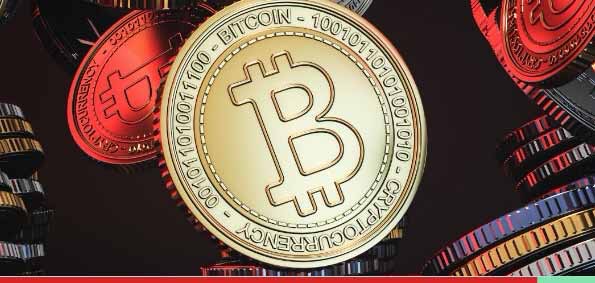 The growth of Cryptocurrency over the years has been astronomical. People are now tempted to take their first steps into the world of crypto. To make trading, investing, and knowledge of crypto easier for people, three engineers, Ashish Singhal (CEO), Govind Soni (CTO), and Vimal Sagar (COO) launched 'CoinSwitch Kuber' in 2017. This began the journey of a platform that is now home to over 11 million users.
In early 2018, the Reserve Bank of India (RBI) issued a policy that did not allow the banks to support crypto transactions that forced the three founders to spread their idea outside India with the VC, Sequoia Capital funding them in the seed round. But soon in early 2020, their dream of shedding light on the digital currency in India came true as the Supreme Court of India overturned RBI's policy. 'CoinSwitch Kuber' was then introduced to the people of India.
Ashish defines simplified User Experience (UX) and the decision to not provide the users with some trading features as the two factors that helped the platform overtake other coin exchanges.
CoinSwitch recently suspended crypto withdrawals for its users due to lack of clear rules concerning the currency. Clarifying the move, Ashish says, "This was perhaps the hardest call we had to take. But regulators are worried about crypto being used as legal tender and hurting the sovereignty of the Indian rupee. Further, they are worried crypto can be used for money laundering and other illicit activities. So far, no one has figured out how to stop it, but disabling crypto withdrawals in a stopgap measure till the right policies come in place."
Talking about the future, the founders aim to transform this app into a full-time investment platform with crypto and traditional financial instruments available for everyone. Praising the investors such as a16z, the founders hope that the Indian government defines the rules around crypto better, and compartmentalize virtual currencies based on their use cases and not prohibit it in upcoming legislation.