Gujarat: World's largest diamond bourse to be set up in Surat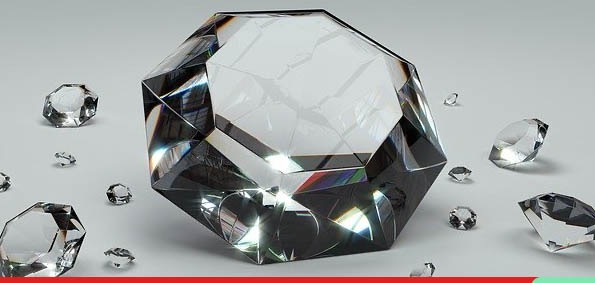 Surat, Gujarat, will become the world's largest diamond trade and polishing hub in the next six months. The Surat diamond bourse will be known as a green project since it will be built using purified water. Over 4,000 foreign traders are involved in the project, which will be launched soon by international green building standards.
There are nine towers, each with 20 floors and roughly 4500 workplaces, making it four times the size of Mumbai's Bharat diamond bourse. It takes only five minutes to walk from the entrance gate to all of the offices. All of the towers have a total of 128 lifts. The market themed 'Panchatatva,' would include environmentally friendly features such as solar panels and a water treatment facility.
The world's largest steel plant is located at Gujarat's Surat Steel Complex. The project is estimated to cost Rs 2,500 crore, with a Rs 1.25 lakh crore investment. A dynamic fire extinguishing system with a two-hour fire rating is installed in the complex. The buildings have a 400-kilovolt solar rooftop, and a 1.8-megaliter-per-day water treatment facility has been established
The Surat diamond bourse committee was given 36 acres of land by the Gujarat government. Dinesh Navadia, chairman of the Gems and Jewellery Export Promotion Council's west zone, said that individuals involved in the diamond industry were having difficulties because Surat was a manufacturing unit and Mumbai was a trading hub.
According to him, dealers were required to maintain offices in both cities, which was a costly prospect.
The project will cost Rs 2,500 crore to complete. It began with a joint contribution from Indian and international traders. The federal government did not contribute any funds to the project. When Surat becomes a commerce centre, locals will be able to find work. The most essential feature is that everyone will be able to file their tax returns there.
In the next few days, Surat will do commerce worth over Rs 2 lakh crores. Surat cuts and polishes 90 of the total 100 diamonds. The project is planned to be inaugurated by Prime Minister Narendra Modi around Diwali. Due to the Covid epidemic, the project was delayed.