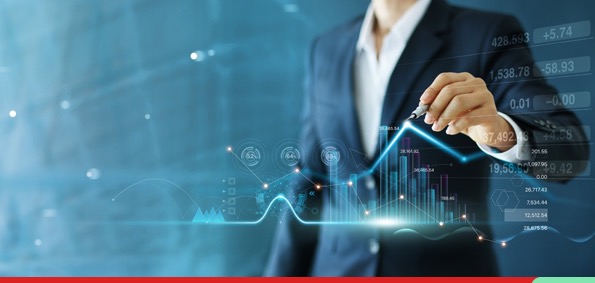 Knowing whether to go for long-term and short-term investments is a critical part of growing your wealth in a way that helps you reach your life goals. Learn the strengths and weaknesses of long-term and short-term investing, and understand which option may be a better fit for your financial future and needs.
Short-term investing: Short-term investing can range from minutes to hours (intraday trading) to days (position trading). Short-term investing is largely dependent on technical analysis. Short-term investing is highly risky and is suited for aggressive investors with ample time and market knowledge. If you don't have much time to secure good returns, or if you know you'll need the money soon to meet short-term goals, short-term investments are the safest bet. Highly rated bonds and other similar asset classes can also serve as a regular source of income.
Long term investing: Long-term investing is the best approach to long term wealth creation. Long-term investing is a 'buy right sit tight' investment approach that demands a lot of patience from investors. It is more advisable to have a long-term approach when your financial goals are a long way off, such as a retirement in 15 years, or a child's education in 20 years, or anything else that affords you the luxury of time. The best long-term investment options will typically protect you from rising inflation as well.
Typically, any investment made for more than 10 years is classified as long-term investments. Long-term investing is heavily dependent on fundamental analysis. Shares and mutual funds are common long-term investing tools.
Some preferred shares to buy and hold for long period of time:
Stock
Returns* in %
Market Capitalisation
(in Cr.)

Bajaj Finance ltd.
141.23
3,01,224
Coforge ltd.
93.18
17,067
Infosys ltd.
89.43
5,86,204
Jubilant Foodworks ltd.
83.80
38,620
Tata Consultancy Services ltd.
59.32
1,191,926
HDFC Bank ltd.
49.65
7,99,408
Godrej Consumer Products ltd.

44.59
78,690
Crisil ltd.
34.49
14,155

ITC ltd.
23.73
2,49,178
Hindustan Unilever ltd.

17.84

5,70,730