Is Digital India the next big thing?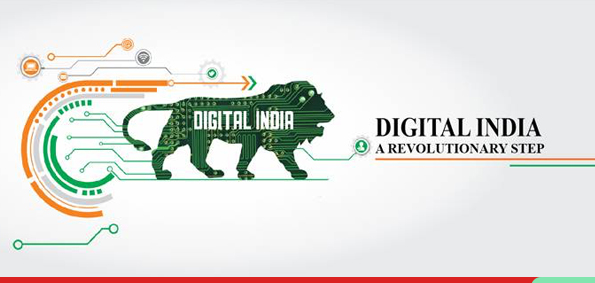 Digital India is a campaign launched by the Government of India to ensure the Government's services are made available to citizens electronically by improved online infrastructure and by increasing Internet connectivity or making the country digitally empowered in the field of technology.
Digital India Mission
It is an initiative that encompasses plans to connect the rural areas of the country with high-speed internet networks. On the platform of digital adoption, India ranks amongst the top 2 countries globally and the digital economy of India is likely to cross $1 trillion by the year 2022.
Some of the upsides
There is an increase in electronic transactions related to e-governance.
An optical fibre network of 2, 74,246 km has connected over 1.15 lakh Gram Panchayats under the Bharat Net programme
A Common Service Center (CSC) is created under the National e-Governance Project of the Indian government which provides access to information and communication technology (ICT). Through computer and Internet access, the CSCs provide multimedia content related to e-governance, education, health, telemedicine, entertainment, and other government and private services
Establishment of digital villages along with well-equipped facilities such as solar lighting, LED assembly unit, sanitary napkin production unit, and Wi-Fi services
Internet data is used as a major tool for the delivery of services and the urban internet penetration has reached 64%
India is a very populated country, and Digital India will unite everyone. Together, we can make the impossible possible.