6 Crypto currencies keep an eye on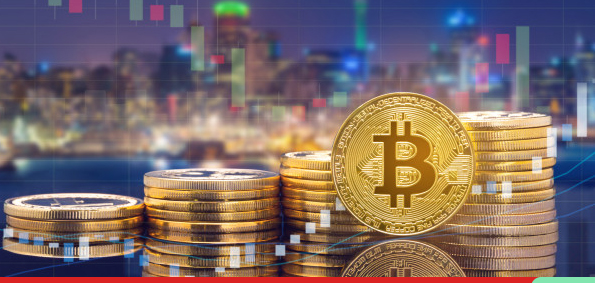 Today, everyone is talking about cryptocurrencies, blockchain, digital art, and many other things which sometimes bounce over our heads and we are left to satiate our curiosity by ourselves. But does anyone really have all the answers? Does any organization have all the answers? Is there any legal system or entity behind all this?
The truth is, it's all a bit bizarre to everyone around us; some people know much, and some have no clue at all.
But many people were left awestruck when one of the most famous and common cryptocurrencies reached the clouds and went for the stars later on. They were bedazzled and puzzled at the same time. And then, in the blink of an eye, it reversed trajectory and crashed faster than you could finish reading this sentence. First-time investors in crypto must have been left shell shocked by the turn of events. Welcome to the wild, volatile world of crypto.
So, when was the right time to invest in it?
Right now, it's a bit like how people were talking about the internet in the 90s when it was a sensational topic. And by looking at those results, we can say that few people who did their homework seriously made a fortune from it, like Jeff Bezos. He saw an opportunity in the technology behind the internet, understood it well and then went for it. Today, he is aiming for the moon, but that doesn't mean that we should do the same. Cryptocurrency is just a product of Blockchain technology and this is the right time to give all your time to study and research about it because sooner or later it will change the world. Many countries and big companies are researching it, and will soon figure out a way to use it and we need to do the same.
So which cryptocurrencies should I track?
There are some 7000 (!) cryptocurrencies out there, so keeping track of the right one could be more than a bit challenging. However, we've zeroed in on 7 you might want to keep a close eye on.
StopElon
Born out of a dislike for Elon Musk's manipulation of BitCoin and other AltCoins, this one has strong sentiment behind it and could take off in the months and years to come. The coin can be purchased from PancakeSwap using the Trustwallet app. All a buyer needs is a Binance coin (BNB).
Polygon 
Closer to home, Polygon was founded by 3 Indian engineers and addresses some key blockchain issues, such as higher gas fees as well as slow speed, all while ensuring security. This really is one to pocket before its Poly-gone.
Shiba Inu
Dogecoin might have been all the rage of late, so why not another variant of it? This one is the flavour of the season in the cryptocurrency market, so get it while the price is right.
Graviton
While it might sound like something out of the Transformers universe, Graviton is bubbling under with a coinmarketcap ranking of 5271. This one seems about ready for takeoff.
SafeMoon
Ah, memes. Where would we be without them? It's what the internet was made for. Probably. It is said SafeMoon will come up with a non-fungible token (NFT) exchange, as well as charity projects and crypto educational apps. Perhaps this meme has some value
Zoo Token
Don't like dog(e)'s? Well, this one's for you. Animals seem to create quite a stir in the financial world, and this one will create a market for Animal Coins. It really is a jungle out there.
Facebook to rebrand the company 'Metaverse'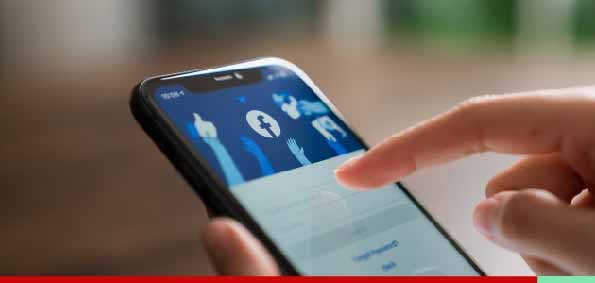 Facebook is the world's largest, and arguably most influential, social media platform, with more than 2.8 billion monthly active users and a net worth as of now of $1 trillion.
It's safe to say that the majority of our lives rely on Facebook. Recently, Facebook, the parent company of Instagram and WhatsApp, hit the headlines when it went dark for six hours, causing havoc all over the world.
According to a report by The Verge, Facebook is planning to rebrand the company with a new name to focus on building the metaverse. Metaverse, as the term suggests, is a virtual-reality space in which users can interact with a computer-generated environment and other users.
According to the report, CEO Mark Zuckerberg will reveal the company's new name on October 28 at the annual Connect conference, but it could be announced sooner.
Facebook, which aspires to be renowned for more than just social networking, revealed on Sunday that it will hire 10,000 people in Europe over the next five years to help construct the metaverse, which the corporation regards as critical to its long-term success.
In July, Zuckerberg said that Facebook's future lies in the virtual metaverse, in which users will live, work and play inside.
Facebook already has more than 10,000 employees who build consumer hardware like AR glasses that Zuckerberg believes will be as ubiquitous as smartphones.
The company wants to be known as much more than a "social media" company, and is promising to change the way humanity interacts.
One to lookout for: Rakesh Jhunjhunwala invests in a furniture startup!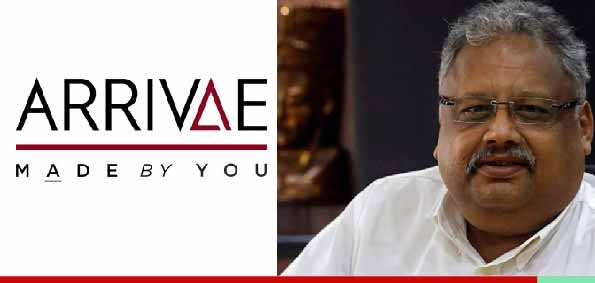 Rakesh Jhunjhunwala, often referred to as India's own Warren Buffett, is an ace investor with a track record of successful investing. Many treat him as a bellwether, and look to him for guidance and inspiration when it comes to navigating the vagaries of the investing landscape. And so, it would be of interest to investors to know that India's Big Bull has out his money where his mouth is and invested in a furniture-based startup, Arrivae.
What is Aarivae?
Founded in 2017, Arrivae is a customized full home interior solution provider that enables customers to get the house customers want. From designing the finest homes by some of the finest architects and interior designers to material supplied by some of the most credible vendors. It specializes in providing practical solutions for various situations. Arrivae works in four simple steps; meeting the designer, designs made for customers, intelligent manufacturing and lastly concierge services.
Arrivae raised Rs 50 crore in its first round of external funding, backed by ace investor Rakesh Jhunjhunwala. Enam family, Siddharth Yog (Founder, Xander Group), Anand Jain (Chairman, Jai Corp), Harsh Jain (Founder, Dream 11), and Ramesh S. Damani (Chairman, DMart) all participated in the fundraising round.
"At Arrivae, we're still in the early phases of our plan to build India's most comprehensive home renovation ecosystem. Partnerships are important to us at Arrivae because they help us build brand confidence in the ecosystem, especially among customers." said founder Yash Kela.
Kela rounded things off by saying, "All the veterans who have participated in this round will enable more faith in the Arrivae brand."
The right pricing will be crucial for the launch of Zydus Cadila's vaccine.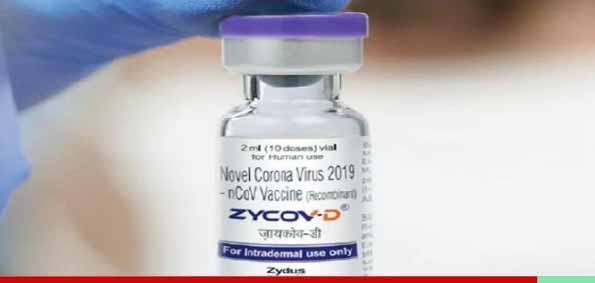 The destiny of Zydus Cadila's Covid vaccine is in doubt, as the vaccine's price appears to be delaying its introduction into the vaccination program. The business has received emergency use authorization from the FDA to inject its Covid vaccine, ZyCoV-D, to children aged 12 to 18.
Zydus Cadila, located in Ahmedabad, has imported the pharmaJet, a needle-free applicator for painless intradermal vaccine delivery.
Each jet is responsible for delivering a specific amount of vaccination.
As a result, a single dose is split into two shots, one for each arm. "It's an expensive device and hence jacks up the overall price," a government official said.
Around 20,000 dosages can be administered with the jet injector.
The government has been purchasing Covaxin at 225 per dosage and Covishield, another Covid vaccine developed in India, at 215 per dose.
The price of the Zydus Cadila vaccine, according to Health Secretary Rajesh Bhushan, will be significantly more than that of existing vaccines.