6 Crypto currencies keep an eye on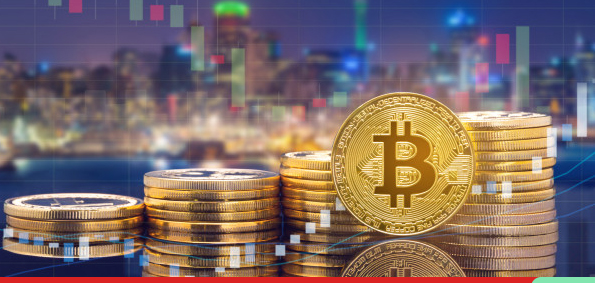 Today, everyone is talking about cryptocurrencies, blockchain, digital art, and many other things which sometimes bounce over our heads and we are left to satiate our curiosity by ourselves. But does anyone really have all the answers? Does any organization have all the answers? Is there any legal system or entity behind all this?
The truth is, it's all a bit bizarre to everyone around us; some people know much, and some have no clue at all.
But many people were left awestruck when one of the most famous and common cryptocurrencies reached the clouds and went for the stars later on. They were bedazzled and puzzled at the same time. And then, in the blink of an eye, it reversed trajectory and crashed faster than you could finish reading this sentence. First-time investors in crypto must have been left shell shocked by the turn of events. Welcome to the wild, volatile world of crypto.
So, when was the right time to invest in it?
Right now, it's a bit like how people were talking about the internet in the 90s when it was a sensational topic. And by looking at those results, we can say that few people who did their homework seriously made a fortune from it, like Jeff Bezos. He saw an opportunity in the technology behind the internet, understood it well and then went for it. Today, he is aiming for the moon, but that doesn't mean that we should do the same. Cryptocurrency is just a product of Blockchain technology and this is the right time to give all your time to study and research about it because sooner or later it will change the world. Many countries and big companies are researching it, and will soon figure out a way to use it and we need to do the same.
So which cryptocurrencies should I track?
There are some 7000 (!) cryptocurrencies out there, so keeping track of the right one could be more than a bit challenging. However, we've zeroed in on 7 you might want to keep a close eye on.
StopElon
Born out of a dislike for Elon Musk's manipulation of BitCoin and other AltCoins, this one has strong sentiment behind it and could take off in the months and years to come. The coin can be purchased from PancakeSwap using the Trustwallet app. All a buyer needs is a Binance coin (BNB).
Polygon 
Closer to home, Polygon was founded by 3 Indian engineers and addresses some key blockchain issues, such as higher gas fees as well as slow speed, all while ensuring security. This really is one to pocket before its Poly-gone.
Shiba Inu
Dogecoin might have been all the rage of late, so why not another variant of it? This one is the flavour of the season in the cryptocurrency market, so get it while the price is right.
Graviton
While it might sound like something out of the Transformers universe, Graviton is bubbling under with a coinmarketcap ranking of 5271. This one seems about ready for takeoff.
SafeMoon
Ah, memes. Where would we be without them? It's what the internet was made for. Probably. It is said SafeMoon will come up with a non-fungible token (NFT) exchange, as well as charity projects and crypto educational apps. Perhaps this meme has some value
Zoo Token
Don't like dog(e)'s? Well, this one's for you. Animals seem to create quite a stir in the financial world, and this one will create a market for Animal Coins. It really is a jungle out there.