Meet the world's fastest woman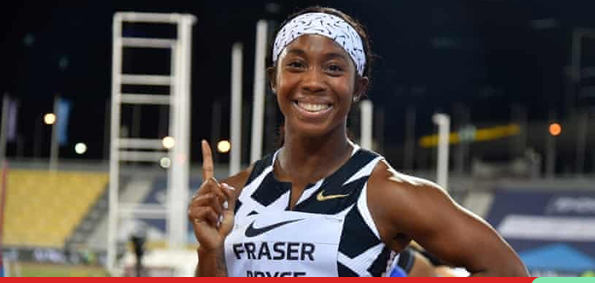 Shelly-Ann Fraser-Pryce is a Jamaican track and field sprinter who competes in the 60 metres, 100 metres and 200 metres. She is recognized as one of the greatest sprinters of all time, she achieved worldwide success during the late 2000s and 2010s, helping to elevate Jamaican athletics on the international scene.
Shelly-Ann Fraser-Pryce, with her first Olympic gold medal in 2008 became the first 21-year-old Caribbean woman to win a gold in 100m, has once again astonished the world by her remarkable achievement of becoming the fastest woman on the planet.
The 2 times Olympic and 4 times World Championship winner, after breaking the celebrated Usain Bolt's record said, "It's a wonderful experience seeing my son witnessing this". Yes, the Jamaican who gave birth to her first child in 2017 is the only woman to win a World Championship title after becoming a mother.
"Hard work pays off"
With the Olympic games looming, the Jamaican speedster was quick to throw down a gauntlet to her competitors, clocking an astonishing 10.63 second time for the 100m at the Olympic Destiny meeting in Kingston. To put that world-beating time in perspective, it is the fastest time in the 100 meters for nearly 33 years, with Shelly-Ann moving at a rate of 1.3m/sec. Her time officially makes her the second fastest woman in history, with only late US sprinting star Florence Griffith-Joyner outpacing her, thanks to the latter's world record of 10.49sec.
As the plaudits continued to come her way, the track star remained humble and hunkered down as she prepared to go even quicker.
She already has her sights on the next target, saying, "If I am able to run 10.6 now and trials are some time away, this year I just wanted to break the 10.7 barrier, so now I can focus on making the team for the Olympics. This is just one part of the puzzle, you can't get too complacent and comfortable."
Epic's movie plans: A battle royale in the making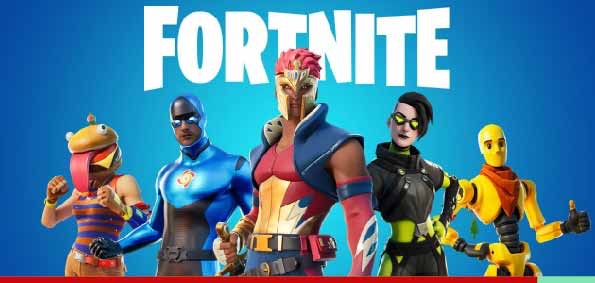 With an audience of around 350 million users worldwide, Fortnite has firmly entrenched itself in the hearts of many gamers. But if you thought Fortnite was already everywhere, wait till you see what Epic is planning: how about a full-scale move into broader media? With this, Epic will fortify its already enviable hold on the industry.
According to The Information, three high-ranking LucasFilm workers joined Epic Games early this year, including the studio's former VP of physical production, Jason McGatlin, implying that cinematic projects are a top priority for the firm. Lynn Bartsch (head of business affairs) and Chris Furia (vice president of production finance) both left LucasFilm for Epic. The word on the grapevine is that these high-ranking executives will be part of a team looking to power the "scripted video programming business". A Fortnite movie has apparently "already been considered" inside the studio's special projects department, according to the source – though that's about all we know so far.
Epic is apparently looking for new ways to get into people's brains (and wallets) now that Apple has banned it from the App Store, and given that Epic is unlikely to appear on Apple shops again for the foreseeable future, it's understandable that the business would look into other entertainment divisions.
Perhaps you're looking forward to Peely doing his thing on screen, but Epic surely has dollar signs (or is that V-Bucks) in its eyes. It wouldn't be the first to make the leap either; Lego has found much joy in hitting the silver screen, and it's hard to imagine the powers that be at Epic don't want a slice of that pie. Guess we have to prepare for a battle royale on the entertainment front.
4 Must Reads – Straight from Elon Musk's recommendation list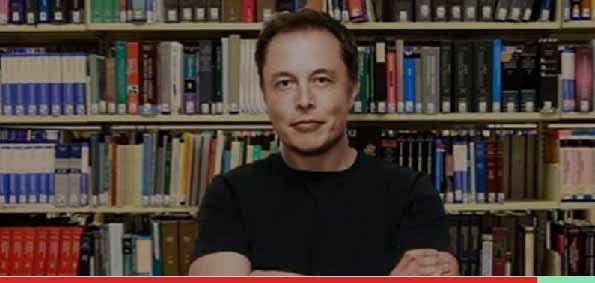 Elon Musk's reading collection includes science fiction classics as well as complicated literature on cutting-edge technologies. His vision as the leader of some of the world's most valuable companies makes it interesting to take a peek into the inner workings of his mind. Musk is also known for sharing his suggestions on social media.
Let's evaluate some fascinating reads from his recommendations.
Steve Jobs, by Walter Isaacson
This book chronicles the ambitious and adventurous life of Apple's brilliant entrepreneur and eccentric creator. Steve Jobs covers the man's successful enterprises, beginning with his early experiences with spirituality and LSD and ending at the pinnacle as a worldwide technology superstar. This is a well-researched book that goes into the thinking of the man behind the world's most valuable technological business.
Life 3.0, by Max Tegmark
The Brief Introduction to Artificial Intelligence, Elon Musk's latest book, is one of the few that explores the idea of AI being used for good rather than harm in the world. Max Tegmark, an MIT scientist, addresses how to keep Artificial Intelligence helpful to humans while simultaneously ensuring that technological progress is consistent with humanity's long-term goals.
The Big Picture, by Sean M. Carroll
The Big Picture is a bold examination of the world we live in and how we may make sense of the vast majority of it through scientific thought. It teaches readers how to think about the most difficult things, such as the origins of life, awareness, and the cosmos itself, using a deductive approach. Sean Carroll is a practicing theoretical physicist with some unique philosophical perspectives. Sean invented the phrase "poetic naturalism", which is addressed in the book.
Superintelligence, by Nick Bostrom
Superintelligence is intended to be a serious, hard-headed examination of the impending arrival of computers that are far smarter than humans. Musk has often warned about the dangers of unfettered Artificial Intelligence, and this book examines the pitfalls of taking technology too far too soon.
Evolve or perish: The eternal organisational dictum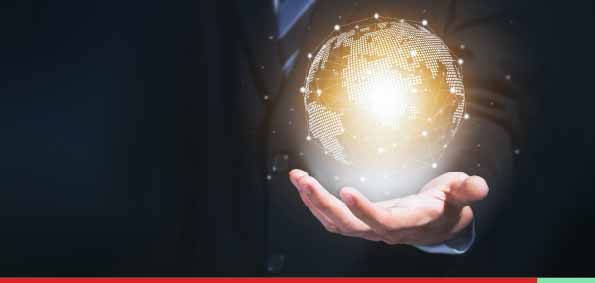 Keeping up with big tech companies could prove to be a difficult task. Businesses are made to last, but not all of them last the course. Take the examples of Nokia, Yahoo, etc. These companies were giants at one time, titans of their respective spheres, but could not keep up with the changing times (even if they were renowned) and eventually crumbled away.
A complete understanding of the customer ecosystem is necessary. Based on insights from consumer data, a business has to evolve with time and needs. By deploying the right data analytics systems and reinventing your value proposition, any company born in the analogue age can generate the same benefits through digital disruption.
Companies like Tesla, Airbnb, etc. transformed the industries they are part of. Business and consumer data are constantly being collected by high-tech companies. To keep up with such high-tech companies, traditional businesses must be able to access and arrange data to better understand their consumers, technology, and competitors to compete and thrive.
Recognizing when your firm needs a major change is one of the keys to success for any business. Unfortunately, due to a broader culture of resistance or an emphasis on conserving old land, many legendary firms miss out on greater possibilities, and get lost in the sands of time. Keep your pulse on the market, and be ready to evolve with the times, lest you end up being a snail in a race run for greyhounds.