Meet the world's fastest woman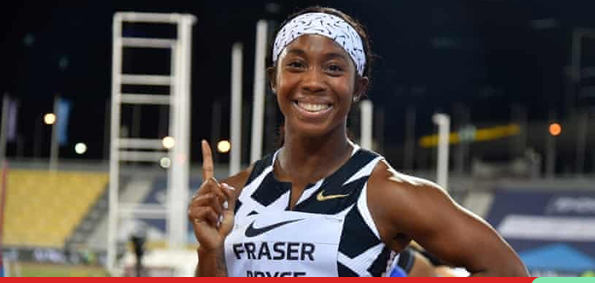 Shelly-Ann Fraser-Pryce is a Jamaican track and field sprinter who competes in the 60 metres, 100 metres and 200 metres. She is recognized as one of the greatest sprinters of all time, she achieved worldwide success during the late 2000s and 2010s, helping to elevate Jamaican athletics on the international scene.
Shelly-Ann Fraser-Pryce, with her first Olympic gold medal in 2008 became the first 21-year-old Caribbean woman to win a gold in 100m, has once again astonished the world by her remarkable achievement of becoming the fastest woman on the planet.
The 2 times Olympic and 4 times World Championship winner, after breaking the celebrated Usain Bolt's record said, "It's a wonderful experience seeing my son witnessing this". Yes, the Jamaican who gave birth to her first child in 2017 is the only woman to win a World Championship title after becoming a mother.
"Hard work pays off"
With the Olympic games looming, the Jamaican speedster was quick to throw down a gauntlet to her competitors, clocking an astonishing 10.63 second time for the 100m at the Olympic Destiny meeting in Kingston. To put that world-beating time in perspective, it is the fastest time in the 100 meters for nearly 33 years, with Shelly-Ann moving at a rate of 1.3m/sec. Her time officially makes her the second fastest woman in history, with only late US sprinting star Florence Griffith-Joyner outpacing her, thanks to the latter's world record of 10.49sec.
As the plaudits continued to come her way, the track star remained humble and hunkered down as she prepared to go even quicker.
She already has her sights on the next target, saying, "If I am able to run 10.6 now and trials are some time away, this year I just wanted to break the 10.7 barrier, so now I can focus on making the team for the Olympics. This is just one part of the puzzle, you can't get too complacent and comfortable."