Manyavar welcomes Ram Charan to the family as its new brand ambassador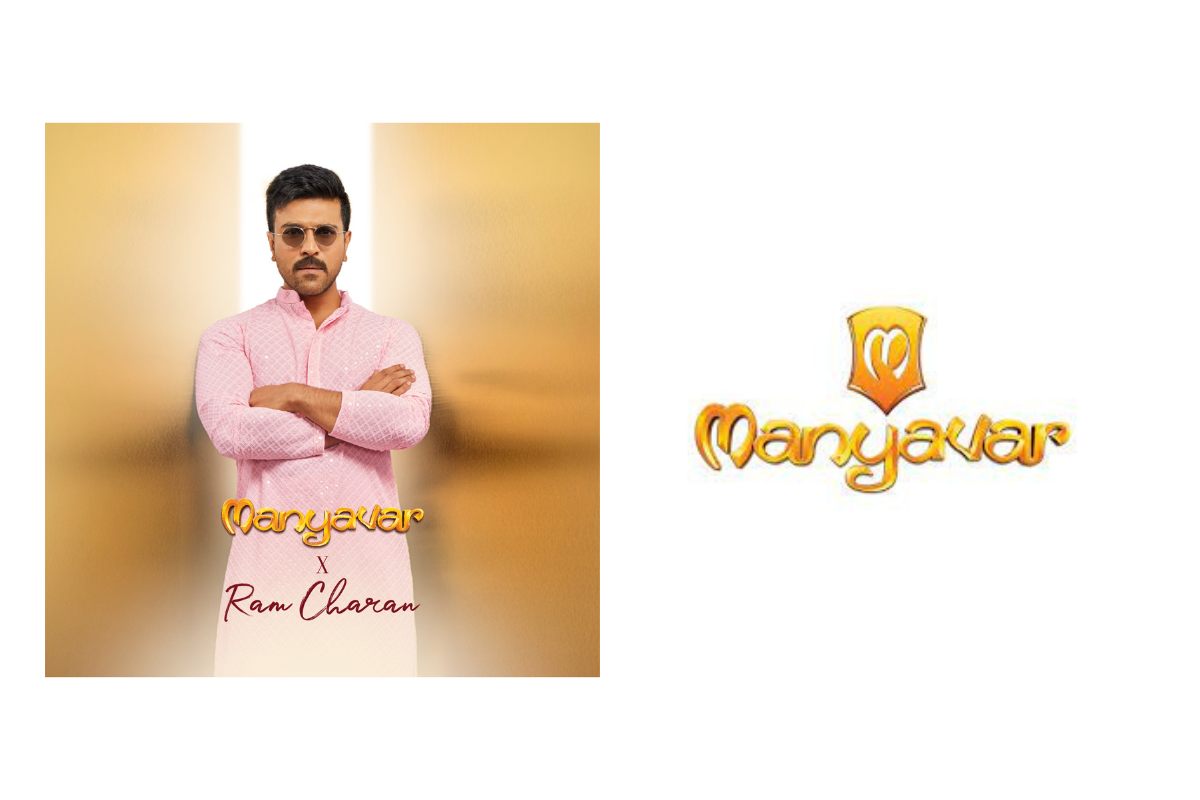 The celebration brand from Vedant Fashion Limited marks this wedding season with their latest campaign #TaiyaarHokarAiye
National, 18 October 2023: Manyavar, India's foremost men's fashion celebration wear brand, is thrilled to announce the appointment of global sensation & global star Ram Charan as the brand ambassador. Manyavar celebrates the appointment with the new campaign #TaiyaarHokarAiye marking the onset of the wedding and festive season. Ram Charan stands as a quintessential embodiment of the modern Indian man on the global stage, effortlessly radiating the essence of contemporary India. His values resonate seamlessly with Manyavar's vision, and his captivating charisma and immense popularity bring an innovative dimension to Manyavar's rich cultural aesthetics and sartorial heritage.
The campaign film is a poignant masterpiece that beautifully unravels the timeless tale of a father-son bond. The film comes to life as we witness a proud father fully immersed in the wedding preparations of his son. As the son quietly admires the joyful chaos, his heart is filled with nostalgia, cherishing the precious moments and the invaluable wisdom lovingly imparted by his father over the years. From learning to adapting to changing times to putting your family first, the film portrays the evolving relationship between a father and son, symbolizing the timeless family values of guidance, responsibility, and understanding. As the story reaches its crescendo, it leaves you with a powerful message: while the son readies himself for his wedding, he carries with him the profound knowledge and love handed down by his father, preparing him for the remarkable journey that lies ahead. This is a narrative that will undoubtedly stir one's soul and compel to experience the entire film.
Speaking about this association, Ram Charan said, "I am excited to be associated with Manyavar, a brand that has consistently redefined men's festive fashion in India. Manyavar's commitment to innovation, tradition, and family values resonates deeply with my own principles, making this partnership particularly special to me. It is always a moment of pride and joy to celebrate weddings & festivities and what better way than by making a style statement in Manyavar."
Vedant Modi, Chief Revenue Officer of Vedant Fashions Limited expressed his excitement about the collaboration, "We are honored to welcome Ram Charan to the Manyavar family. His charisma, charm, and global appeal among a diverse audience align perfectly with Manyavar's vision of dressing the modern Indian man. With Ram Charan, we are confident that he will have an impeccable connection with our audiences"
The campaign has been conceptualized and executed by Shreyansh Innovations, the founder Mr. Shreyansh Baid, remarked, "We were tasked with reinforcing the message of 'Taiyaar Hokar Aaiye' while shedding light on the relationship between a father and son." That's when we knew this was the ideal opportunity to present Ram Charan in a whole new role, as a responsible son eager to accept his new life while acquiring his father's principles and conveying the message to our audience."
Watch the film here- https://www.youtube.com/watch?v=x0q2uVfOY8o
For more information, please visit https://www.manyavar.com/en-in/home and follow Manyavar on https://www.instagram.com/manyavar/
Manayavar brings the best in fashion celebration & wedding wear collection to dress up your finest. The collection will give the groom a stylish makeover that will make their day fashionably special. With sophisticated embroidery work to expert craftsmanship and design, Manyavar is all you need to amp your style quotient.
Vedant Fashions also offers its range of wedding and celebration wear for women, through Mohey, and caters to the entire family with its regional heritage brand, Mebaz.