Organization culture is the backbone of any company. It refers to pervasive implementation of norms, best practices and shared values within the company. Organization culture defines and shapes company work environment.
Many companies claim to have a great culture, but the true test occurs when the workplace goes through a paradigm shift like Covid-19 pandemic. During the pandemic, corporates and employees were forced to confront the changing work culture and adapt accordingly.
One of the most significant changes has been the way employee work. Prior pandemic, most people worked in traditional office settings. However, post pandemic, working from home became the new normal. This further migrated to hybrid model of working. The rise of gig economy and decline in traditional fix timing jobs has led to increased challenges, moonlighting and uncertainty. There is greater focus on employee health and safety. To survive in business, a few companies have resorted to hiving business lines, restructuring, redefining roles, rightsizing, pay cuts, layoffs and some corporates have perished due to business downfall.
The companies with strong positive work culture have come out from various disruptions unfazed, successful with flying colours, have encashed and accelerated their business opportunities. The genre of organizations who have excelled have one thing in common and that is positive workplace culture.
A positive workplace culture is a shock absorber and it facilitates environment where employees feel safe, engaged, inspired and productive, whether they are at home or in office or on field. Any unforeseen events whether external or internally can be seamlessly assimilated in day to day working of corporates having positive work culture. A positive work culture built on respect, trust and cooperation can assist in attracting, retaining talent, enhancing productivity and performance. A happy, passionate, supportive workplace energizes employees to come to work and boost morale through self-achievement. Organizations with stronger cultures are generally more successful and encourages continuous improvements. There is a direct correlation between cultural factors such as team spirit, employee commitment, customer delight and business continuity. Positive culture is an intangible asset which has a cascading progressive effect on spectrum of business functions thereby improving topline and bottomline.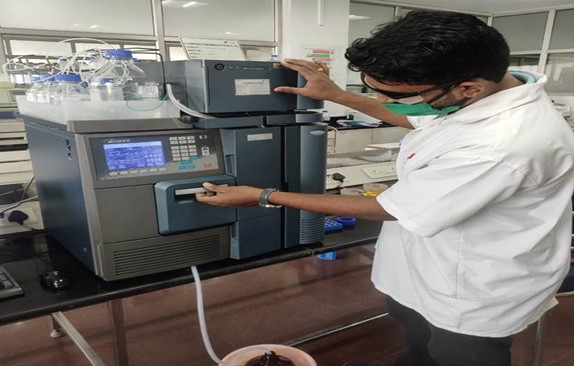 In pharmaceutical industry, area of concern has been the uncertainty surrounding the impact of the Covid pandemic compounded by increased demand and ensuring deliverables happen on time without compromise on quality standards. The Covid crisis has demonstrated the importance of establishing a risk management system that focuses on assessing future risks resulting from resource challenges and adopting strategies to circumvent constraints.
At Flamingo Pharmaceuticals Limited, we firmly believe a positive workplace culture is the foundation of corporate success. Being in essential services sector, the challenge for us is to keep employees positively engaged under any turbulent environment without compromising on corporate targets. With us, building culture is not a singular activity, but it permeates in each and every business operations, systems and work practices. Each employee becomes an owner of respective function. A positive culture encourages employees to continuously upgrade skills, excel in performance and above all have oneness with the organization. We firmly believe in aligning our employee behaviour with our workplace culture. During our robust induction program, every new employee is imparted with a detailed training on values we nurture, corporate objectives, deliverables and expectations. Employee's relation and binding with each other strengthens innovativeness, generates deep passion for higher strides.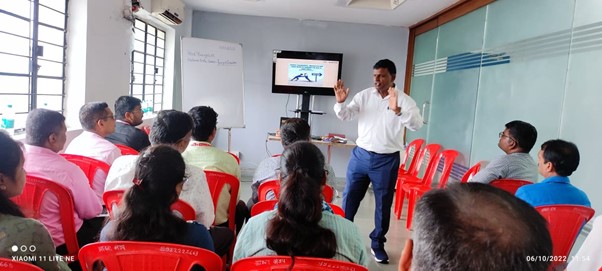 A positive workplace culture is fostered on a few major principles like caring, support for one another, kindness and compassion to help each other and going out of the way to achieve business goals. Motivating each other, gratitude, trust and integrity, recognition and appreciation, being approachable, providing positive physical environment and making staff evaluation a positive experience are the qualities essential for building a positive culture.
Steps for creating a positive culture-
Set clear corporate goals. Make sure employees understand organization long term goals
Welcome individuals from diverse background, bind them through organization goals and beliefs
Have scientific on-boarding process, including training, development and mentoring. New recruits gets good first impression if they see a collaborative, supportive culture from top down
Promote transparency and open communication vertically and horizontally. Encourage staff to know what they have to do to reach the next level of achievement. Use performance reviews and career paths to scale development
Recognize team members who achieve outstanding results. Doing so will encourage employees to continue performing at impressive levels. It will also motivate their peers to up the game, fostering a work culture of friendly competition that lead to high performance
Promote corporate values through systems, inculcate during team meetings, events, so you keep them at the forefront of people's minds. Demonstrate positive work habits you want others to emulate
Create opportunities for employees to get to know one another and stand united for the organization
Lastly make workplace an experience to cherish as people succeed well if they are having fun in what they are doing
Tough situations may come, but it is prudent to have a humane approach. Employees shouldn't fear repercussions for taking time off to manage emergencies or responsibilities outside of work. For example if an employee is struggling to balance work with their family, try to figure out a compromise that allows them to be star performer at work without sacrificing personal life.
Modern-day job seekers want companies with a great work environment that makes each day enjoyable. Research shows that employees who love their jobs are more productive and invest passionately in the company's success. It's crucial to plan for change and have the agility to adapt to unexpected events as we all continue navigating through uncertain times.
It's essential to consider how different people respond to change and how to keep workforce engaged for attaining corporate goals. Survival and thriving of businesses will happen through positive work cultures that keep employees happy, valued, welcomed and respected. Let employees have a delightful and great working experience!