Reliance Jio is set to launch its first-ever budget laptop, the "JioBook", priced at Rs 15,000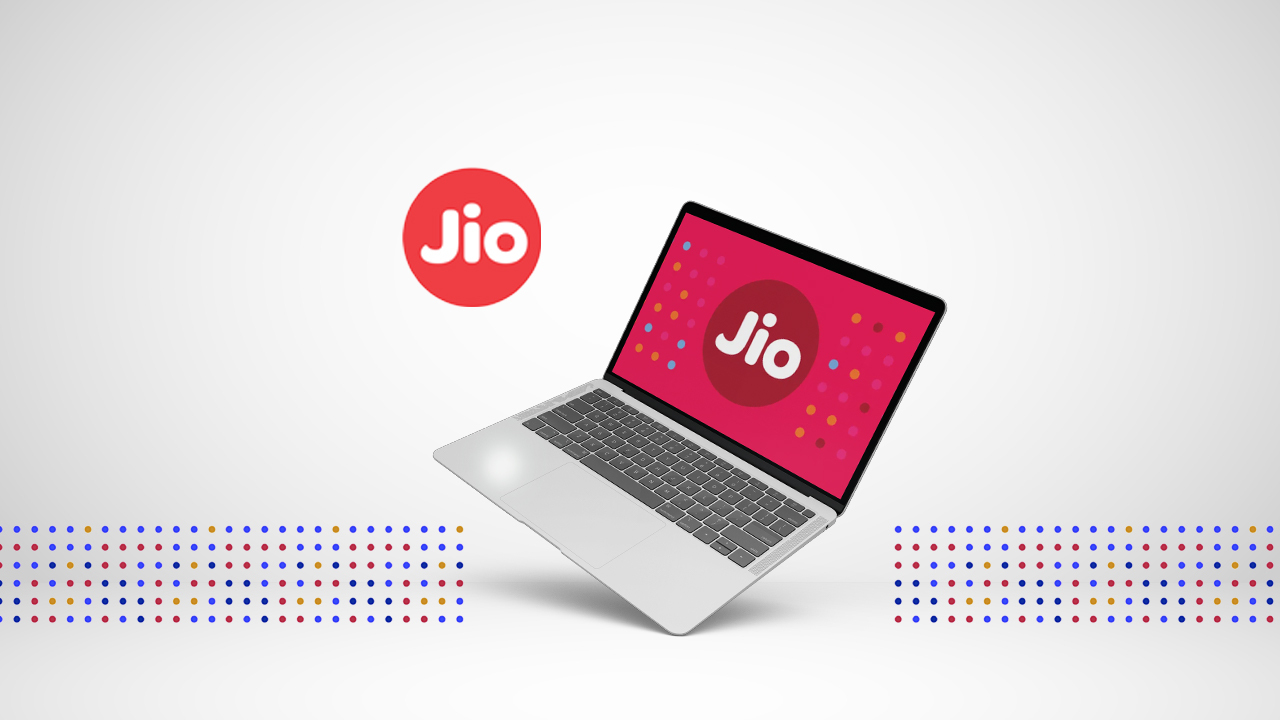 According to reports, Reliance Jio is gearing up to launch its upcoming budget laptop, the JioBook shortly. The Mukesh Ambani lead company is currently working on the JioBook which may be priced at an astonishingly low rate of Rs 15,000 making it one of the cheapest on offer in India. This comes following the success of the company's low-cost 4G JioPhone which entered Indian gadget markets last year. Ambani, who is known for enticing Indian Customers with his cut-throat price offerings, has been credited with offering the world's no.2 mobile market with cheap 4G data plans and free voice services in 2016. Last year, Reliance Jio followed up with its 4G JioPhone which is priced at $81.

As per reports by Reuters, Reliance Jio has partnered with global tech giants, Qualcomm and Microsoft to deliver a budget laptop to Indian markets. This laptop, which is called the JioBook comes with an embedded 4G sim card. Reportedly, the laptop will be powered by Qualcomm's Arm-based computing chips and run Windows OS. When Reuters reached out to Jio for confirmation of the report, the company did not respond to a request for comment immediately. However, the report further revealed that Jio plans on making the laptop available for sale to enterprise customers such as schools and government institutes from the month of October itself.

The report further mentioned that the company is also planning on conducting its consumer launch within the span of the next three months. Just as with the JioPhone, there will be a 5G version made available. "This will be as big as the JioPhone" a source with direct knowledge of the matter revealed to Reuters. The source declined to be identified as the plans of the launch are not yet public. There have been reports of the company working on an entry-level laptop circulating for quite some time. As per these reports, there are hints that the upcoming laptop could be powered by a MediaTek MT8788 chipset or a Snapdragon 665 chipset. It has also been suggested that it could come with 2GB LPDDR4X RAM and 32GB of eMMC5.1 storage. Furthermore, it could come with an LCD display with a resolution of 1336×768 pixels. It would also come with preloaded apps such as JioStore, JioMeet, JioPages, Microsoft Teams, Microsoft Edge, and Microsoft Office.

Rumours regarding the design of the laptop have been leaked as well. They hint that the company may not experiment with the design of their upcoming gadget and choose to go along with a regular design that has broad bezels all around the display. The connectivity options could include a mini-HDMI connector, dual-band Wi-Fi, 4G, and Bluetooth. The JioBook is also said to be equipped with a three-axis accelerometer and a Qualcomm audio chip. The report which quoted two different sources said that the upcoming budget laptop by Jio will be produced in India itself by Flex. The company has set an ambitious target of selling hundreds of thousands of phones by March next year.

Tarun Pathak, counterpoint analyst believes that Jio's own JioOS operating system will be used on the laptop and the programs will be downloaded via the JioStore. The company is promoting the JioBook as a more economical and reliable alternative to tablets for corporate workers who work outside their offices. It raised approximately $22 billion from global investors such as KKR & Co Inc and Silver Lake in the year 2020.

The company had previously launched its JioPhone in the year 2017. The phone had been introduced as "India ka phone" and offered 4G at lower-than-average price rates. It has been India's top-selling smartphone is priced under $100. It has accounted for a fifth of the market segment over the last three quarters, according to Counterpoint Research. The segment accounts for 9% of the country's smartphone sales.

The JioBook will face some competitors which offer laptops in a similar price range including Acer, Lenovo, and Indian firm Lava. There is also the possibility of the laptop facing some resistance in a country that is dominated by Laptops running Microsoft Windows. "Challenges for the adoption will be user awareness…Also, non-Windows (operating system) is a letdown too" says counterpoint analyst, Tarun Pathak.

At present, laptop sales in India- a market of 14 million unit sales annually which could expand another 15% with the addition of JioBook, are dominated by brands such as HP and Dell. Overall Pc shipments in India stood at 14.8 million units last year, led by HP, Dell, and Lenovo, according to research firm IDC. The launch of the JioBook will extend the total addressable laptop market segment by at least 15%. The budget device is said to be a revolution in India's price-sensitive market.

The telecommunications giant will be simultaneously focusing on 5G consumer and enterprise businesses, compared to the traditional approach, wherein a majority of revenues of a telecom company was from the consumer mobility business. India's No. 1 carrier will price its 5G services for consumers to ensure mass adoption, but will also target 35-50 million small and medium-scale businesses and at least 100 million homes, to drive broadband usage, which in turn will be monetized separately, said a top executive on the condition of anonymity.
Jio will also offer its subscribers an option to switch to 5G services and said that it will continue offering the most affordable tariffs in line with its established strategy. Ambani, billionaire, and founder of Reliance said that India would have the most affordable 5G prices, and Jio would deliver next-generation services in every town by December 2023. The company further stated that by deploying radio on top of existing 4G towers, a core network can be created and would switch to next-generation technology in the process.

In September 2016, Jio threw India's telecom market into disarray by offering 4G commercial services for free and data plans at minimal prices. "We took a call on 4G VoLTE in 2016. We deployed after perfecting the network and device side. It requires competency, courage, and confidence." the Jio executive said.