EBAX: Exclusive Kitchen & Bathroom Accessories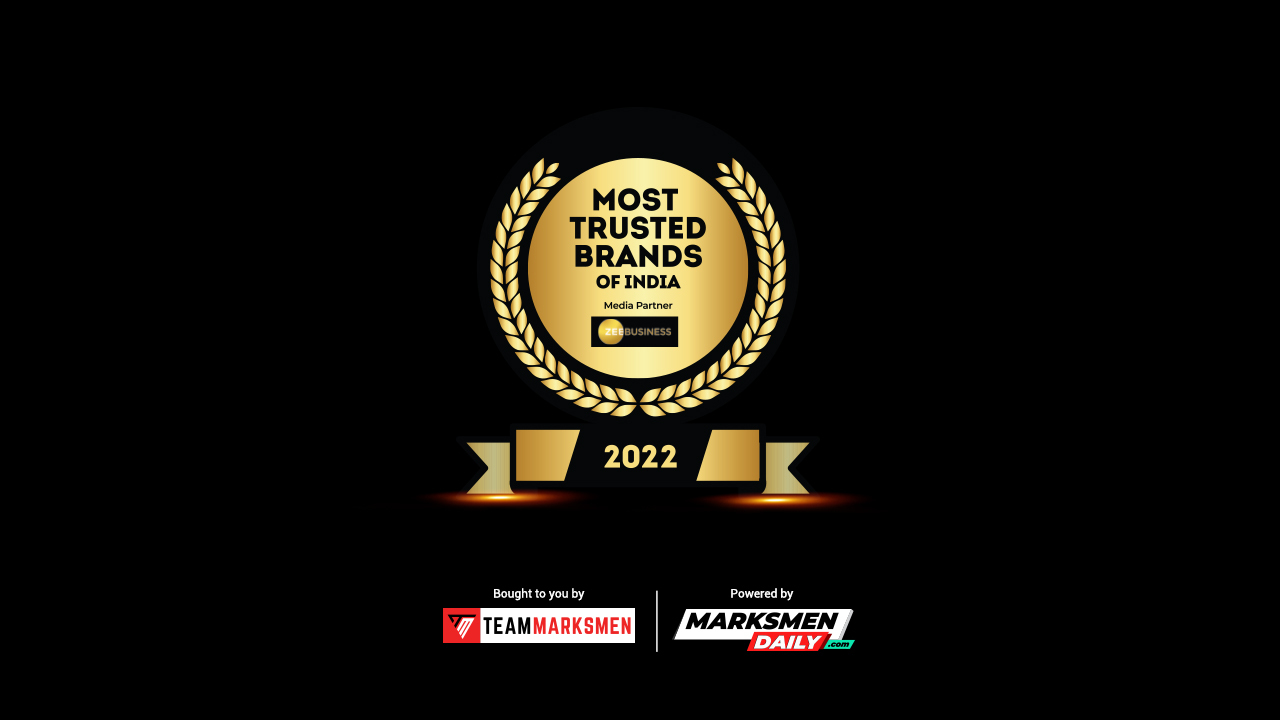 Trust EBAX to always be on top of innovation. EBAX brand comes from the renowned makers of Stainless Steel Kitchen Sinks in the country, NIRALI BG. The brand that has been continuously redefining the market with its products that spells genuine quality, reliability and solid performance.
The contemporary styling of all the EBAX products perfectly compliments with today's ultra-modern and modular kitchens and bathrooms. It's versatile designs of kitchen sinks and bathroom accessories are perfected with precision engineering and workmanship. A complete fit for your office and home.
Behold the bold design and functionality of EBAX products that heralds the beginning of a really clean environment with total safety. Because truly hygienic surroundings in your kitchens & homes count a lot in today's times.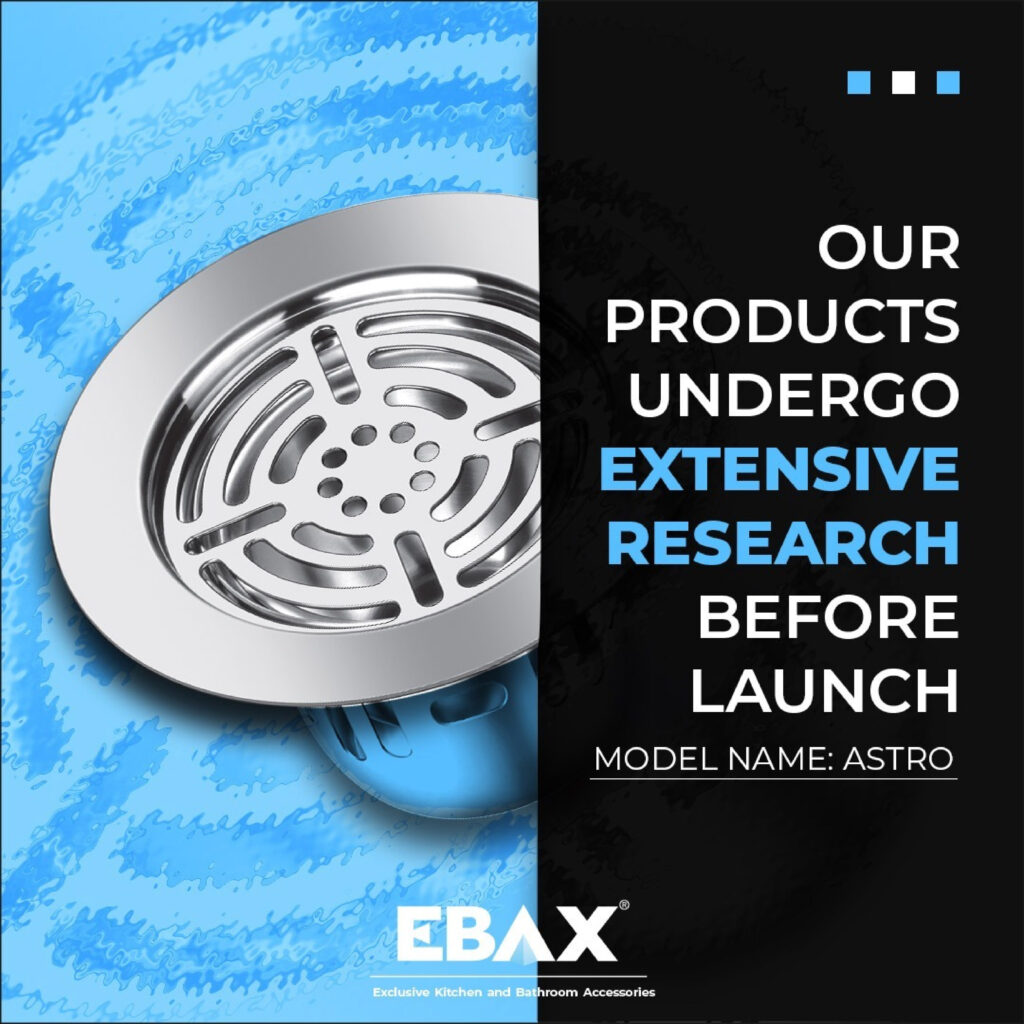 Essential features of the product range :
EBAX brand offers a range of premium kitchen sinks and exclusive floor drains. At EBAX, Quality comes first. While designing the products, we keep in mind the Quality and Aesthetics of the product. Today, along with durability the market demands a good looking product as well. Hence, all our products are designed keeping in mind the Aesthetics, Quality and the Utility of the product.
Our products are manufactured from Stainless Steel AISI 304 18/8 grade, this material is the most ideal for stainless steel kitchen sinks and stainless steel floor drains, which helps maintain the durability of the product for years to come.
The most essential feature of EBAX products are its Design and Quality. EBAX sinks are engineered with an excellent R&D process and workmanship, sinks have been designed with radius corners, which ensure no dirt remains stuck to the corners. Additionally the base of the sinks has a slight slope with helps the water to drain out easily. This helps no water clogging, and helps in maintaining a clean sink. Our floor drain designs also help maintain a clean and sleek finish. In terms of quality as we know stainless steel is a naturally hygienic material which is used in most of kitchen and bathroom accessories, due to its hygienic and other advantages like sturdy, long lasting, and easy to maintain.
Latest Product Range:
Latest addition to the product range is the Artino range. A range of stainless steel kitchen sinks with unique sizes and sleek designs. The versatile designs and sizes are a good fit for your homes and offices. The uniquely designed drainboard, and new sizes, are one of its kind in the industry.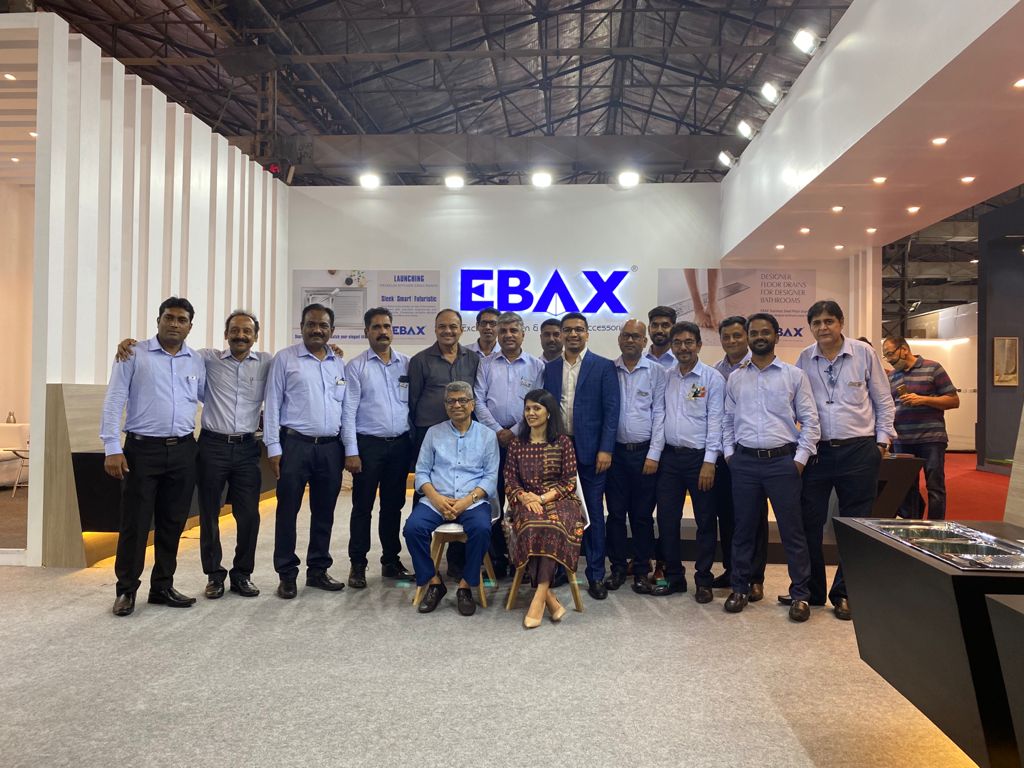 With our dealership network of over 2000 pan India, thereby making it highly accessible to our customers even in some of the remote parts of the country, which has helped in brand awareness and brand identity pan India. With our constant commitment to quality, EBAX has received good acceptance from renowned Indian Builders, Industrial Houses, Architects and Interior Designers.
Contributed by
Sarang B. Gada, Partner
Jyoti Industries (India)